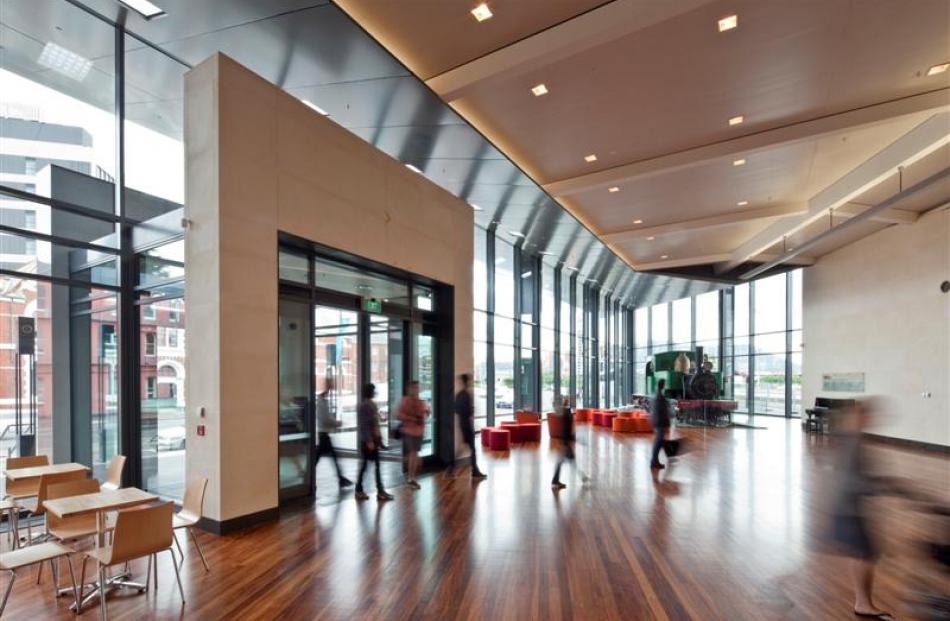 Building designs which revived Otago's colonial heritage were celebrated at the 2013 Southern Architecture Awards in Queenstown last night.
The 12 award-winning projects ranged from museums and bus shelters to a gymnasium and private homes.
Toitu Otago Settlers Museum won public architecture and heritage category awards after its transformation into a ''living archive'' by Baker Garden Architects and Robert Tongue Architect, jury convener Bronwen Kerr, of Queenstown, said last night.
''The project unites various structures from different eras into a cohesive whole and does a good job of connecting the railway station to Queens Gardens. It's not just a museum honouring the history of the early settlers; it's also a `museum of buildings','' she said.
Many of the winning designs were innovative, rather than big-budget, she said.
''We gave a number of awards to houses that were not big or expensive. For example, an energy-efficient suburban home in Wanaka and a simple bach at the mouth of the Taieri River, constructed in just eight weeks, felt so comfortable that the jury just didn't want to leave.''
The Pitches Store refurbishment in Ophir by Michael Wyatt Architects won a heritage award for a design which retained the ''endearing rawness'' of the building, Ms Kerr said.
''It was wonderful to see how a single building could enhance the spirit of a town.''
The education category awards went to the redevelopment of the Gardens Tavern into the University of Otago Marsh Study Centre, by Mason and Wales Architects, and the new John McGlashan College gymnasium, designed by McCoy and Wixon Architects.
A Taieri Mouth crib by Mason and Wales Architects and a bus shelter and public toilet in Cromwell by Mary Jowett Architects were acknowledged in the small-architecture category.
''If it were a poem, the building would be a haiku,'' the jury said of the Taieri Mouth residence. Private dwellings in Dunedin, Wanaka, Alexandra and Lake Hayes also received awards in the housing and sustainable architecture categories.
The jury for the awards, announced at Remarkables Primary School in Queenstown last night, was Mrs Kerr, broadcaster Leanne Malcolm and architects Justin Wright and Nick Mouat.