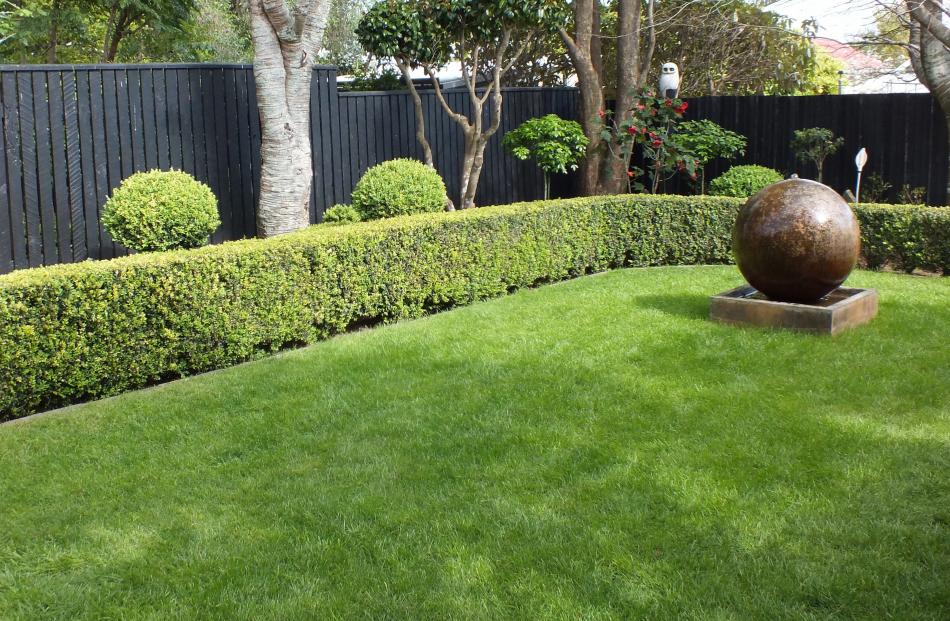 Spring is a good time to considering landscaping, says Gillian Vine
It is well known that a good-looking garden can increase the value of a property and may mean a faster sale.
Even if you are not thinking of selling, spring is a good time to consider enhancing your property.
Landscaping falls into two areas. ''Hard'' refers to the construction of things like walls and fences, while ''soft'' landscaping is all plants, from groundcovers to trees.
You can do it yourself - some people have a great eye and practical skills - or hire a professional landscape designer. Whichever option is selected, there are some basics to keep in mind, like having somewhere to sit, no matter how small the garden.
Start by considering what you want. Is it important to have an area for children to play, with a sandpit, trampoline or climbing frame? Would a barbecue area suit your lifestyle? Do you want a vegetable garden, space for a glasshouse or a new shed?
Have you the time or enthusiasm to work in a garden or is an easy-care option preferred? Remember that easy-care does not mean no-care and - depending on the chosen features - there will be work, such as mowing lawns, pruning trees, trimming hedges or painting fences.
Make a file of clippings of ideas that appeal, then sit down and make rough sketches of what could go where.
Having decided what you'd like to do but before going any further, find out if any building consents are required. Putting in a pool, adding new buildings or extensively altering existing ones are obvious situations where consents are required but there are others where you must have a permit, even if doing all the work yourself.
Examples include fences over 2.5m, retaining walls over 1.5m, decks, platforms, bridges and boardwalks more than 1.5m high, as well as most plumbing work. You may even need consent to demolish that tumbledown garden shed.
There is a fee and a wait while the application is processed. Obviously, it pays to get this process out of the way as early as possible, so work is not held up.
Landscape designs drawn up and carried out by experts are not cheap because you are paying for their expertise. However, some designers will draw up planting plans with recommended plants so you can do it yourself as funds allow.
The Landscape Industry Association of New Zealand is the professional body for landscapers and it is recommended that you check the membership list on their website (www.lianz.org.nz) to ensure any designer you want to use is accredited. Get two or three quotes and a clear indication of when the landscaper could start and about how long the work will take.
When approving the design, be sure that trees and shrubs are to your taste and check how quickly they will grow. Ease of care may be important: for example, a box edging or topiary tree requiring regular trimming could be too much to cope with.
Be realistic about your budget. A common complaint from landscapers is that people have no idea of the cost of materials or how labour-intensive the work is.
One obvious way to overcome this is to have lower, less expensive expectations, while the other is to have the work done in stages. The second path may be frustrating but, in the end, will produce the external space you envisaged at the outset.
As one Australian designer put it, ''Patience can be your best friend when it comes to achieving great results.''