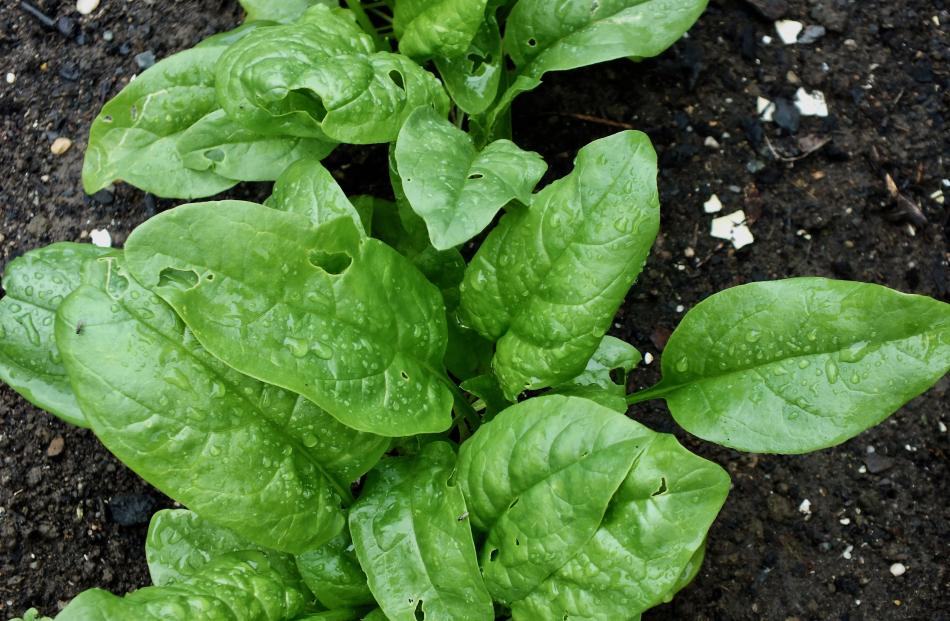 Gillian Vine suggests a Kiwi approach to summer vegetables. 
Spinach and silverbeet are two great greens, the former ideal for early-spring sowing and the latter a hardy winter standby.
Their performance in summer is not as great. Spinach tends to race through its growth cycle, going to seed at alarming speed, while silverbeet may do so, too. Even if silverbeet goes well, eating it in summer means almost everyone is thoroughly tired of it long before winter is over.
Two native greens can fill the gap, providing a change over summer.
The first is puha, or rauriki, the sow thistle that Maori ate and Captain James Cook fed to his crew to combat scurvy.
We have four species of puha but only one (Sonchus kirkii) is endemic, the other three having been introduced. The common sow thistle (S. oleraceus) may have come from Scotland and was reportedly abundant around Dunedin by 1900. The prickly sow thistle (S. asper) is European in origin, as is S. arvensis.
Over the years,
S. oleraceus
has become the most familiar. That may be because it grows almost anywhere and is a common garden weed, unlike
S. kirkii
, whose restricted coastal habitat has placed it on the list of endangered natives. Maybe
S. oleraceus
wins because of the four, it is the most adaptable and is considered to have the best flavour.
Puha is usually boiled with pork or served as a standalone vegetable - try it sprinkled with sesame seeds and soy sauce - but the bitterness remains unless the raw leaves are rubbed together under cold water before cooking.
This nutritious plant is rich in iron and antioxidants but if eating weeds is not your thing, New Zealand spinach (Tetragonia tetragonioides) is a superb summer vegetable.
Not a true spinach, it is a drought-tolerant perennial usually grown from seed as an annual. A single plant can grow 1m across, so give them lots of space and plenty of sunshine. NZ spinach is only half-hardy, so start seed under cover or wait until frosts are past before sowing outdoors. Seed can be slow to germinate, so be patient.
Harvest by cutting off leaves and branch tips, so the plant keeps growing and producing.
As well as being rich in vitamin A, NZ spinach is high in oxalic acid, which is why it is sometimes suggested that it be cooked before eating.
Found throughout New Zealand, its native range includes Australia, where it is known as Warrigal greens. Introduced into Europe and America in the late 18th century, it has become a fairly common summer vegetable there but is rarely grown commercially, although it is sometimes sold at farmers' markets.
That widespread use as a vegetable is another example of gardeners helping save a species, as T. tetragonioides is now relatively rare in the wild.
Not so its close relative, T. implexicoma, or climbing spinach, often seen above beaches throughout New Zealand and most of our offshore islands, as well as in parts of Australia.
Stems, often red or pink, can grow several metres long and will climb any suitable shrub or simply sprawl along the ground. The older leaves may be tinged pink or orange and the young ones are better for eating.
The most reliable way to tell the two species apart is when they fruit, as climbing spinach has rounded fleshy red berries and T. tetragonioides has conical, leathery, horned fruit.
Puha and NZ spinach are two easy summer vegetables well worth adding to the menu.