An Otago Polytechnic student from Russia who is a fashion design competition finalist has felt more freedom to embrace colour since arriving in New Zealand.
"People are open for unconventional design," said Vera Kalugina, a finalist in this year's iD International Emerging Designer Awards.
The winners will be announced on Friday next week at a show at Otago Polytechnic in Dunedin.
Four New Zealand students, including Mrs Kalugina and another Dunedin student, Ruby van der Zanden, will show their designs at the event.
Twenty-eight other finalists will have theirs presented on video because of travel restrictions associated with the Covid-19 global pandemic.
Mrs Kalugina (38) said she sought to promote ethical fashion and avoided creating waste.
New Zealand had a sense of freedom and this influenced her work, she said.
The show is open to the public but will be a bit different from previous iD fashion events this year.
Finalists videoed themselves and their garments during the lockdown.
It is the first time in the show's 16 years that it has not been able to host all the finalists in Dunedin.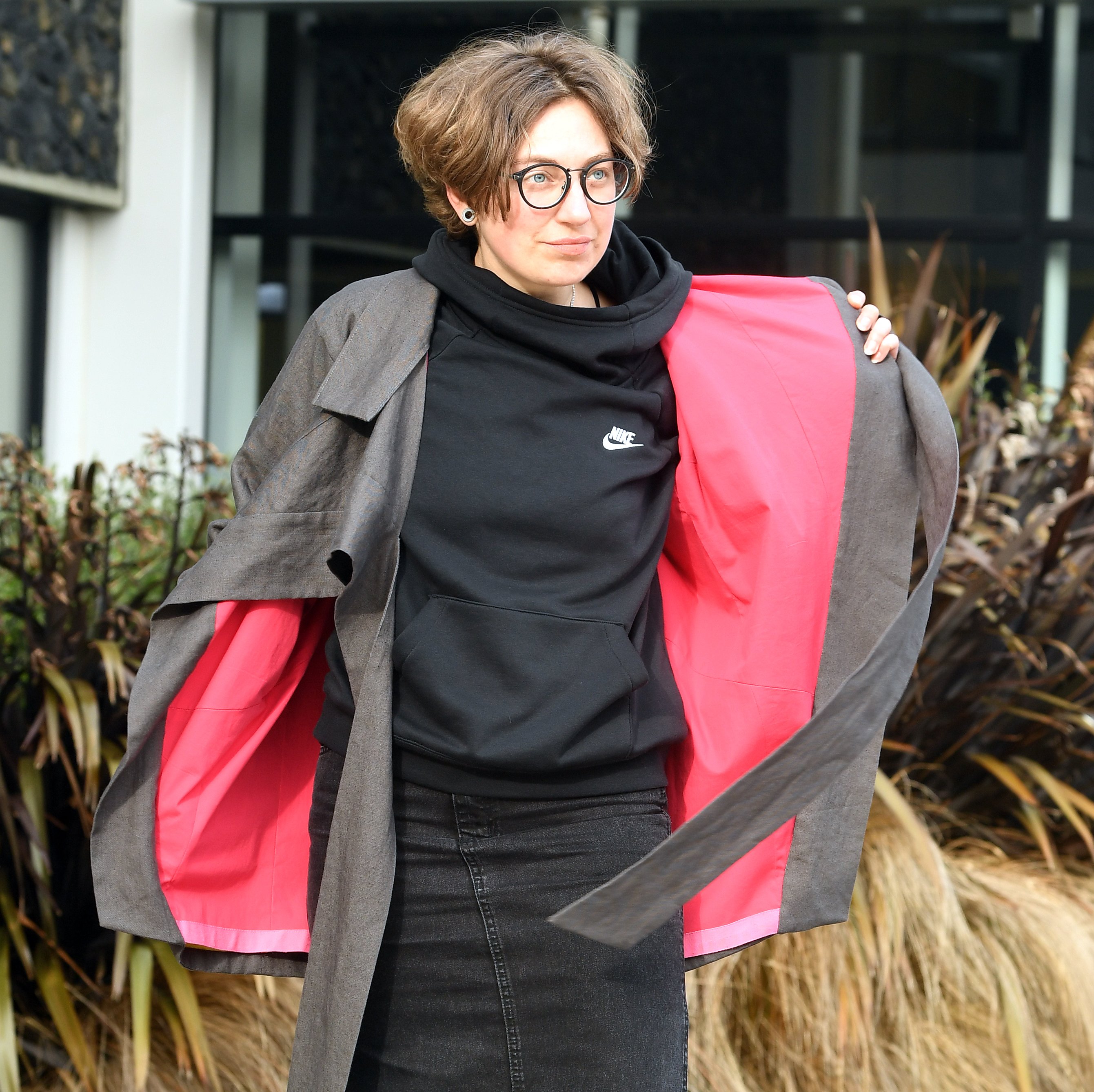 Mrs Kalugina studied fashion and subjects such as philosophy in Russia and she came to New Zealand on holiday two years ago.
"New Zealand caught me," she said.
She graduated from the Otago Polytechnic with a graduate diploma in June.
Mrs Kalugina has been awarded a one-year membership of the Dunedin Fashion Incubator Outreach programme, allowing her to remain in the city and use the school of fashion studios.
She described her 2020, which included challenges brought by Covid-19, as "pretty intense".
"But I love challenges."
The public is invited to next week's event for "fashion, film, finalists and fun".
A selection of finalists from the past 15 years will be there showing designs.
Miss van der Zanden has talked previously to the Otago Daily Times about the inspiration for her entry.
Her father died in 2018 and her collection is titled "Why not? We're on Holiday."
This honoured her father as joyful and light-hearted, she said.