The ODT takes a look at the 2006 ODT Class Act recipients and sees where they are now.
Bayfield High School
Chloe McDonald-Nairn (27)
A year 11 form teacher at East Otago High School, McDonald-Nairn is also the acting head of social science. She coaches for the East Otago Swim Club and earlier this year completed the 3.8km swim leg of the Wanaka Challenge.
Bachelor of arts (history). Graduate diploma in teaching (secondary).
Shaun Musuka (28)
Will graduate with a juris doctor law degree from Cornell University in New York State next May. Musuka is in London for the summer, interning at law firm Latham and Watkins in its US capital markets team and assigned to pro-bono cases, helping victims of domestic violence to petition for legal immigration status in the US. After completing his undergraduate degree at the University of Toronto, he worked for two years as a business analyst for Target Corporation as it began its expansion into Canada.
Bachelor of arts.
Blue Mountain College
Ben McCall (27)
Spent three years practising law before moving into resource management consulting in Christchurch with Incite, a company that provides resource management advice and plan-drafting assistance to local and regional councils.
Bachelor of laws. Bachelor of commerce (economics).
Sarah Peters (nee Roulston) (27)
Is an area sales manager for  animal health company Alltech and together with her husband  has a 16ha deer farm in Manawatu.
Bachelor of veterinary science.
Columba College
Jayne Lambie (27)
Having studied at Otago and at Heidelberg University in Germany, Lambie is now a solicitor practising property, trust and company law.
Bachelor of laws. Bachelor of arts (first class hons).
Ann-Marie Mekhail (27)
Is a doctor in the Royal London Hospital critical care unit. After their first year of university, she and some fellow students started AptiTute Ltd, a business which writes and sells textbooks to complement first-year anatomy and physiology courses. In 2010, she spent a year travelling overseas and two months volunteering at an orphanage in Nepal.
Bachelor of medicine and surgery. Postgraduate diploma in child health. National health service Edward Jenner programme in clinical leadership.
Cromwell College
Leith Huffadine (28)
The former Otago Daily Times journalist now lives in Sydney and works for  Daily Mail Australia as an online reporter.
Bachelor of science (geography). Diploma in journalism.
Alice Lloyd
Declined to take part.
Dunstan High School
Beth Hamilton (27)
Teaches at Rolleston Primary School, one of the largest primary schools in New Zealand. Hamilton is co-leader for school music, choir and junior kapa haka. She has continued to cycle, racing for clubs in both the South and North islands.
Bachelor of physical education. Graduate diploma in teaching (primary).
James Williamson (27)
Is studying marketing through Massey University Business School while working at Rock and Road Cycles in Alexandra and running his own cycling business, Willbike, that focuses on personal coaching. Williamson competed overseas as a professional cyclist for five years and won the NZ elite national road race title in 2012. He continues to race competitively in New Zealand, mainly on his mountain bike.
East Otago High School
Cambell Gibbons (28)
After working as a chef at the University of Otago, Gibbons is now head baker and part-owner of Beano's Bakery in Waikouaiti.
Qualified baker and chef (certificate in professional cookery level 3 and 4).
Pippa Smith (nee Jenkins) (28)
Is technical account manager for Fonterra at Darfield in Canterbury.
Bachelor of chemical and process engineering (first class hons). Master of dairy science and technology (with distinction).
Gore High School
Kathryn Gregory (27)
Based in Edinburgh, Gregory is a project surveyor for the construction of a second road crossing over the Forth which, at 2.7km in length and with three towers each 207m high, will be the longest three-tower cable-stayed bridge in the world. Her job involves measuring bridge segments and liaising with engineers to make sure each segment will fit together when erected. Before moving to the UK last year, she worked on a large-scale coal terminal expansion project in Australia.
Bachelor of surveying (hons).
Hannah Johnston (27)
Designs irrigation infrastructure as a design engineer at Monadelphous in Christchurch. She has also competed in the XTERRA world triathlon championships in Hawaii.
Bachelor of engineering (natural resources, hons).
John McGlashan High School
Ryan Ehlers (27)
Is assistant manager (tax) for Polson Higgs Business Advisors in Dunedin.
Bachelor of laws (admission to bar, no practising certificate). Bachelor of commerce (accounting). Chartered accountant.
Hamish Garry (28)
Is in Moshi, Tanzania, working as a volunteer on the construction of a school and community hall. Garry has worked as a sculptural assistant in Christchurch and as a technician and designer at Otago Museum. Outside of work, he designs and makes leather wallets and furniture.
Bachelor of fine arts (painting). Bachelor of design innovation (industrial).
Kaikorai Valley College
Samantha Leonard (27)
Lives on Australia's Gold Coast, where she is sales manager for the fitness programme, Ashy Bines bikini body challenge, and the Ashy Bines transformation centre. She is involved in NEVHOUSE, a company that helps home those affected by natural disasters, has her own lip balm line (which her father makes in Dunedin) and continues to dance. After moving to Australia at 18, she worked as a dancer in film clips, as a back-up dancer on stage and as an extra on Home and Away.
Certificate 5 in performing arts.
Mark Walker (27)
Is a senior consultant at Deloitte in Dunedin, with a particular interest in building financial models. Outside of work, he is involved in game design and has an interest in theatre and performance.
Bachelor of commerce (accounting). Bachelor of arts (theatre studies). Chartered accountant.
Kavanagh College
Anna Noonan (28)
Is a freelance dancer, teacher and choreographer, working in New Zealand and the UK. Noonan is a founding member of Dunedin's GASP! Dance Collective and has created and performed work in both the Dunedin and Edinburgh fringe festivals, including Piccolo Cor, a work she developed with her actress sister, Miriam. She runs her own Pilates business and is midway through a master's of choreography at the University of Roehampton in London.
Bachelor of fine arts (dance).
Kate Turner (27)
Is in the United States deciding at which university she will complete her graduate studies, a programme she hopes will combines sea ice physics with indigenous community engagement in high Arctic communities. Turner was previously an analyst and adviser in the energy industry and until recently, worked for the Deep South National Science Challenge, a government-funded project to help New Zealanders adapt to climate change. She won gold in her grade at the first international capoeira world championships.
Bachelor of science in physics (hons) and mathematics.
Kings High School
Rene Robb (28)
Is a project engineer for Fulton Hogan in Christchurch.
Bachelor of engineering (civil, hons). Diploma in civil engineering.
Bonar Robertson (28)
As a chartered accountant working at Audit New Zealand, Robertson has supervised audits of public sector entities such as the New Zealand Defence Force and the Ministry of Defence. He now works in the accounting technical team, supporting audit teams with tricky issues and training. Before moving to Wellington, he played in the St Kilda Brass Band.
Bachelor of commerce (accounting). Bachelor of arts (film). Chartered accountant.
Lawrence Area School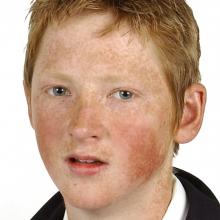 Sam Chapman (26)
Is a self-employed builder based in Lawrence.
National certificate in carpentry.
Logan Park High School
Marie Hodgkinson (27)
Is the publishing co-ordinator for the Royal Society of New Zealand's journal publishing department. The Wellington woman also runs her own publishing company, Paper Road Press, which has published award-winning books.
Bachelor of arts (English literature and classical studies, first class hons). Diploma in publishing (applied).
Wei Zhang (27)
Is a medical registrar at Wellington/Kenepuru/Hutt hospitals.
Bachelor of medicine and surgery.
Maniototo Area School
Kris Miller (27)
Is a strength and conditioning coach with the London Scottish Rugby Club, working with its professional team which plays in the championship competition (division two) in England.
He also has a similar role at a gym. Before moving to London six months ago, he was a strength and conditioning coach for the sport scholarship programme at Lincoln University and played in the university team which won the Christchurch metro division one competition last year.
Bachelor of physical education (sport and exercise science). Graduate diploma in physical conditioning.
Mathew Weir (27)
Recently became a self-employed builder in Ranfurly after working on his family's farm and living overseas.
National certificate in carpentry.
Mount Aspiring College
Sam Hale (27)
Works for the Auckland regional plastic and reconstructive surgery service at Middlemore Hospital as a surgical registrar. He completed his part 1 surgical specialty exams, gaining one of the top marks in New Zealand and Australia, and research from his honours degree was cited in the newest (41st edition) of Gray's Anatomy.
Bachelor of medicine and surgery. Bachelor of medical science (first class hons).
Louise Jull
Was a teacher and one of New Zealand's top kayakers before drowning last year (see separate story).
Otago Boy's High School
Cameron Rutherford (28)
Works as a project accountant for a credit card issuer in London. Rutherford played for the Otago B rugby team and had 120 senior games for the Kaikorai Rugby Club in Dunedin. He played cricket for the University Grange club in Dunedin and won the Hawke Cup with the Otago Country cricket team in 2011.
Bachelor of commerce (finance and accounting). Chartered accountant.
Dave Waddell (27)
Teaches year 4 and 5 pupils at Balaclava School in Dunedin. Waddell started his teaching degree in 2013 after completing a scuba dive instructor course and working in France, as a gardener at a chateau near Paris. He plays music at Dunedin bars and functions and,  with his partner, has a 14-month-old son.
Bachelor of teaching (primary).
Otago Girl's High School
Samantha Pollock (nee Robertson) (28)
Following three years as Cookie Time's Christmas cookies campaign manager, Christchurch-based Pollock recently became the company's business transformation leader. In 2011, she was one of seven graduates accepted from a pool of 800 applicants into Spark's graduate leadership development programme, working on the Christchurch recovery project where she was accountable for the access and the health and safety of more than 400 CBD red zone-based staff. Pollock volunteers for the StarJam charity and is a trustee for Horizons Day Options Trust, supporting people with intellectual disabilities. While at university, she worked 40 hours a week, which she says set her up for her career later.
Bachelor of commerce (management, first class hons).
Sashika Samaranayaka (27)
After working as a clinical pharmacist at two New Zealand hospitals, Samaranayaka has become a full-time medical student and is studying for a bachelor of medicine and surgery at the University of Otago.
Bachelor of pharmacy.
Queen's High School
Rachel Batchelor (27)
Is an intermediate planner in Auckland Council's major infrastructure projects team. After assessing the environmental impact of large-scale dams in the Mekong basin for her master's thesis, Batchelor worked at the Ministry for the Environment, reviewing the national regulations on the management of contaminated sites. She also volunteers regularly. Recently she worked with Red Cross to help settle former refugees in New Zealand, helped at Te Puea Marae, where homeless people were staying, and led a team which walked non-stop for 28 hours, covering 100km and raising more than $3000 for Oxfam.
Bachelor of science (geography). Master of arts (geography).
Claire Te Au (nee Emmerson) (27)
Lives in London, where she is a self-employed, full-time artist. Te Au volunteered for the St John Ambulance service while studying and later worked at Kiwibank and as a journalist.
Bachelor of arts (politics and sociology). Diploma in journalism.
Roxburgh Area School
Bronson Tumai (27)
Is studying for a diploma of civil engineering while working as a maintenance cadet for Higgins Contracting in Palmerston North. He was previously a regional co-ordinator for SADD.
South Otago High School
Holly Grant (27)
Returned to New Zealand late last month after two years' teaching at primary schools in London and a brief period volunteering to help people in Poland improve their English. Before that, she taught at Clutha Valley Primary School.
Bachelor of education (primary).
Cameron Johnston (27)
Worked on sheep and beef farms in South Otago and spent a year working and playing rugby in Canada before moving to New York late last month.
Bachelor of arts (geography).
St Hilda's Collegiate School
Rebecca Grant (27)
Is a research officer for the Institut Pasteur Centre for Global Health in Paris, working on an antimicrobial resistance surveillance project and a global genomics project. She is also involved in the institut's outbreak investigation task force, which responds to emerging infectious disease outbreaks such as  Ebola and Zika. Grant recently completed her master of international development degree at Sciences Po Paris School of International Affairs, after being awarded the 2014 NZ-France Friendship Fund excellence scholarship. Before that, she had an internship with the World Health Organisation in Geneva, four months working for the International Food Policy Research Institute in Ethiopia and six months studying at the Sorbonne in Paris. In 2010, she raced professionally as a triathlete in Europe, gaining second place at the world triathlon championships in the 20-24 age group.
Master of international development (global health and environment). Bachelor of arts (first class hons, French language and literature). Bachelor of applied science (first class hons, sport and exercise nutrition).
Emma Johns (27)
Is a manager at Deloitte UK, leading IT service transformations for organisations. She did post-graduate studies at the National University of Singapore before starting with Deloitte as an IT analyst and later becoming a manager in the IT business consulting team.
Bachelor of commerce (information science). Postgraduate diploma in information security.
St Kevin's Collegiate
Chris Gourlay (28)
Is the IT administrator for Urology Associates, a private medical clinic in Christchurch, and working towards a bachelor of science (in mathematics) extramurally through Massey University. He has performed with the University of Canterbury Musical Theatre Society and plays cornet with Addington Brass.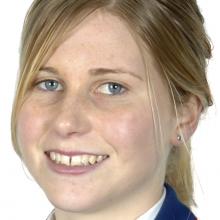 Katherine Sinclair (27)
Works for Clifford Chance LLP in London as a lawyer in the banking and finance team.
Bachelor of law. Bachelor of commerce.
St Peter's College
Danielle Cleary
Helps co-ordinate government housing in Hertfordshire county in southern England.
Karima Fai'ai (27)
Is a freelance director/reporter for the Pacific television news show Tagata Pasifika in Auckland and also works as a camera operator.
Bachelor of arts (film and music).
Taieri College
Becca Barnes (27)
Is lead writer for Power Rangers, an American children's television show which is filmed in New Zealand. She moved to Auckland in 2014 after attending the New Zealand Film and Television School in Wellington and working on various writing projects, including short films and advertisements.
Bachelor of applied arts. Certificate in film and television.
Meri Turnbull (27)
Is a dental therapist and practice manager with the Canterbury District Health Board's community dental service, also working part-time as a hygienist at a private dental practice.
Bachelor of oral health.
The Catlins Area School
Elena McPhee (27)
One of three girls from her family to receive a Class Act award, McPhee is a reporter at the The Marlborough Express in Blenheim.
Tokomairiro High School
Grant McDonnell (27)
Is a volunteer with the international Christian charity Youth With a Mission  (YWAM), based in Townsville, Australia. Last year, he completed certificate IV in primary health care for developing nations, then spent three months on a medical ship travelling around the coast of Papua New Guinea delivering primary health care, optometry and dental services to isolated villages. He now helps to teach the course and travels to Papua New Guinea for three months at a time, once or twice a year, to deliver primary healthcare services. He also sometimes works on his family's dairy farm in South Otago.
Bachelor of science (psychology). Postgraduate diploma (psychology).
Rhyan McMillan (27)
Is a captain with Peninsula Airways (operating as PenAir), flying Saab 340 aircraft in Alaska, where she was born. McMillan flies passengers and freight from Anchorage to villages and fishing ports in southwest Alaska, including Dutch Harbor, where the Discovery Channel reality television series, Deadliest Catch, is filmed. Her first flying jobs were taking tourists to Milford Sound and to Lake Eyre in South Australia.
NZ, Australian and US commercial pilot licences.
Waitaki Boy's High School
Tim Blackler (28)
Became a trainee accountant at Shand Thomson in Balclutha this year, after an earlier career as a geologist. Blackler was an exploration geologist in the Solomon Islands and a mine geologist at Yarrabee Coal in Queensland, later becoming superintendent of the coal handling and preparation plant and moving into a business analyst role. He recently joined the Phoenix Singers in Balclutha. While at university, he performed in The Capping Sextet, received an RSA vocal scholarship and was a member of L'Orfeo for Opera Otago.
Bachelor of science (geology, with minor in performance voice). Post-graduate diploma in science (geology).
Eric Duff (27)
Works on a sheep, beef, arable and dairy farm in Mayfield. Previously a technical field officer for CRT/Farmlands, he has played rugby for the North Otago and Mid Canterbury Heartland teams and for Southern (Mayfield and Hinds combined).
Bachelor of commerce (agriculture).
Waitaki Girl's High School
Samara Kruskopf (nee Wylie) (28)
Lives in Oamaru and teaches a year 1 class at Ardgowan School two days a week. She and her husband have a 2-year-old son.
Bachelor of education (teaching).
Sonya Lewthwaite (27)
Lives in Lower Hutt and is working part-time as a teacher aide while finishing a master of theology degree. Lewthwaite studied theology and politics at Otago, with a year of theology at Durham University (UK) and six months in Tubingen (Germany). While studying, she worked part-time as a mental health support worker. In 2014, she taught at a primary school in Iraqi Kurdistan, then volunteered at a monastic community in Taize, France, before cycling 4500km from Taize to Athens.
Bachelor of arts (politics). Bachelor of theology (Christian thought and history). Combined hons (politics, Christian thought and history). Completes her master of theology this month.
Wakatipu High School
Riki McLachlan (25)
Coaches at the Queenstown Tennis Academy. McLachlan played in tournaments such as the Junior Australian Open, Junior French Open and Junior Wimbledon, reaching a junior world ranking in the top 50 before taking up a scholarship to the University of California at Berkeley. He won two New Zealand men's doubles titles with his younger brother, Ben, and was graduate-assistant tennis coach at the University of Southern Mississippi until last year.
Bachelor of arts (political economy). Masters (sports management).
Andy Soundy (25)
Is a research assistant for the electronics research group (the research lab for the electronics department at the University of Otago), where his job includes rapid prototyping of cases for its electronics, and software development for a GPS averaging app. His dissertation for his bachelor of science degree was the physics involved in long-range navigation of sharks, while for his master's degree, he built a device used by vehicles to bridge outages in the GPS signal. He is a first dan black belt in Shukokai karate, an instructor at the Dunedin dojo and does occasional work as a semi-professional artist.
Bachelor of science (physics, hons). Master of science (electronics) (submitted).
*Photographs taken in 2006.