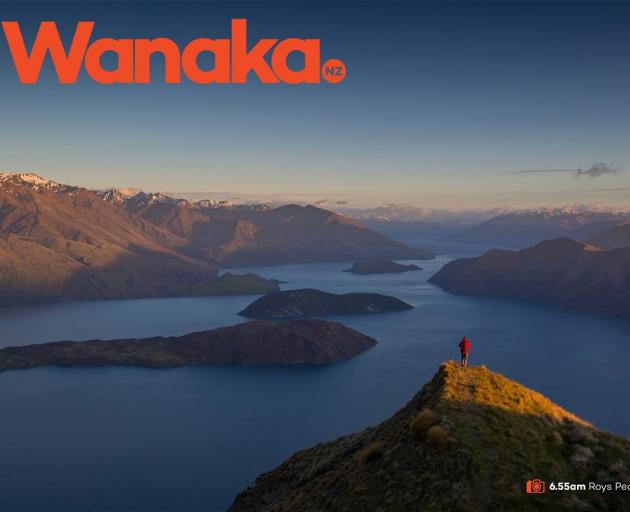 Liz Breslin considers the difference between a town and tourism logo.
The bars of the Lifestyle Reserve have been flung right open. Not in the 3am-closing kind of way. The cages are empty, the crocs are out and Wanaka's got a new logo. Or is it town sign? Or a brand?
In 2010, we had this thing where Lake Wanaka Tourism designated that we all live in a Lifestyle Reserve here. Which still makes me think of big game parks for the privileged. Moreover, the reserve is "Protected'', like flat-white drinkers are a dying breed.
I do like a nice flat white. And I do like the graffiti that sprung up almost immediately on the defunct water tower at the kids' school bus stop: Hawea Flat Protected Lifestyle Reserve.
With its mix of faded browns and an authentic stamped circle it looks just as good as the official version, only knock-off funkier and significantly cheaper. That's how we roll in Hawea Flat.
Six years later, the Lifestyle Reserve could have come into its own in an evolution of synergistically curated alignment (sorry, I accidentally swallowed some bad PR) with Tourism New Zealand, which has decided to concentrate on marketing shoulder seasons because the cages are too full in summer anyway, what with all the people renting campervans from those nice kind thoughtful companies who fully equip and advise them. And then can't find anywhere friendly to park.
Instead, what happened was this (stick with me through the sound bites): A $15,000 "thorough review, surveys, and industry workshops'', "a more contemporary and sophisticated approach'', "a clean, bold statement'' , "a confidence and energy'', "a vibrant colour palette''.
It is orange. Except when it is white. And it is noticeably one dropped vowel away from Wanka.
Wanaka, just like that, but with a little "NZ'' written inside a full stop.
The change is already proving a divisive thing. Witness the social media spit flying in Hawea over pictures of ''our'' lake with ''their'' name in font worthy of the junior version of the periodic table.
Of course brands have to change. Times change. Dynamics change. The way we live. The way we travel. And of course, simple is often deceptively simple because have you tried all those design programs?
But isn't it funny, the whispers are continuing, how the font and the full stop and the favicon look like the contract designer's own website logo.
And He's Not From Around Here. So. Mumbles can be a nasty undercurrent, especially in a district of small towns, but they're getting louder and the gulf between the shiny side and the leftovers is getting more distinct. And that is both troubling and sad when we're trying to hold on to the lifestyle we've reserved.
Is there a difference between a town logo and a tourism logo?
Hawea is often a case of Ha-where? when it comes to travellers, but that's sort of the point of the traditional town logo, the equivalent of a smile and a handshake. Hello! You've arrived.
As a country, we've come up with some real jewels over the years. Mosgiel: pearl of the plain. You matter in Matamata. The Wellywood thing. And this: Right up my Hutt Valley. No, really.
So then let's say the orange Wanaka full stop is a tourism logo, because it's not on a Welcome to Wanaka sign. And so it's for tourists. Then why does it matter(mata) to locals anyway? (Sorry, I accidentally swallowed bad puns.)
Partly, it's because the stuff around you helps define how the outside world sees you.
Like when you end up after lunch at work with a "vibrant colour palette'' of hummus on your dress pants. Again.
Or when New Zealand makes world news for something really cringeworthy. Again. Avocado thuggery. Max Key's unlit cigarette.
And you feel like pages in a once loved book, judged by its newly branded covers.
And though there are many more important things to rant or worry about, on some level, the way we're portrayed matter(mata)s to us all.