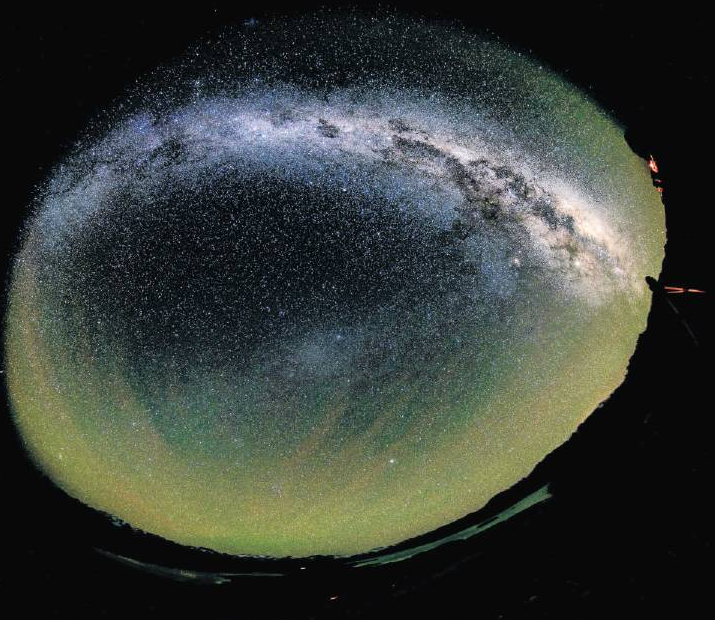 Finding a gegenschein has become the astronomical equivalent of seeing a fairy tern, writes Ian Griffin.
This past week I got to stay four nights at the University of Canterbury's Mount John Observatory, above Lake Tekapo in the Mackenzie Country.
I was there with my good friend Dr Stephen Voss to use one of the telescopes to take images of galaxies and nebulae for a project we are working on.
Although we lost one night to clouds and rain, the three subsequent nights were stunningly clear and still, and, because it was a new moon, our views of the night sky were just spectacular.
When visiting Mount John, I always pack a camera and challenge myself during spare time, when not working, to record a night-time phenomenon I have never seen before.
On this trip, I decided to try to spot something which, due to ever-increasing light pollution, can only be observed from the very darkest locations on Earth. It's becoming so rare to see that it has become the astronomical equivalent of seeing a fairy tern.
The German Alexander von Humboldt, observed a dim glow opposite the sun during his explorations of South America, and it was he who gave gegenschein its name, which comes from a word meaning "countershine''. Gegenschein is the result of the reflection and scattering of sunlight by particles of dust in the solar system.
Because Earth moves around the sun, the position of the Gegenschein changes during the year, with the best viewing periods occurring when it is well away from the Milky Way during the dark of the moon in either March or April or again in September and October.
To make sure I had the best chance of photographing my celestial target, I set up my camera with a very wide-angle lens on a special mount designed to track the motion of the stars across the sky. I then set the camera to take long exposures and kept my fingers crossed.
As you can see from the picture accompanying this article, I was successful in photographing the gegenschein, but despite my best efforts and the dark sky of Tekapo, I was unable to see it with my own eyes.