We're now living longer than ever, modern medicine helping to keep our bodies healthy for longer. But can we do the same for our minds?
In the lead-up to Brain Awareness Week, Kim Dungey looks at lifestyle choices that could help us keep all of our marbles.
"I often think about which would I rather lose - my mental or physical health - and it's very hard to decide,'' May Patrick says with a smile. "They're both equally important.''
The 88-year-old Dunedin woman has "no idea'' why, as other older people struggle with their cognitive function, she remains mentally agile.
"I put it down to doing crosswords and reading but most people do that sort of thing. I think it's also being aware of what's around you all the time - not getting wrapped up in yourself or thinking about things that worry you . . . And a sense of humour is very important.''
A resident at Yvette Williams Retirement Village for almost four years, Mrs Patrick spends her days completing cryptic crosswords, going for walks and enjoying time with family.
At 85, she learned to play the ukulele. Four times a week, she joins other residents in lifting hand weights and participating in a Zumba-inspired seated workout. Before entering the retirement village, the former post office Bonus Bonds worker belonged to a choir for 20 years.
"It's probably all helped, although I think that keeping your wits about you when you're old is more a matter of luck than anything else,'' she says.
"My sister had dementia, which was sad. It's hard to accept that someone you know so well has completely changed.''
Dr Liana Machado, director of the neuroscience programme at the University of Otago, says cognitive functioning is something we tend to take for granted when it is working. But losing our thinking skills - "the cornerstone of our social interactions'' - can be devastating.
As we age, our brains shrink in volume; a gradual decline that parallels changes in other body systems. Lifting a barbell is harder when we are older because we have less muscle mass. Engaging in complex thought is more difficult because we have less brain matter to help us.
The bad news is that even by our 30s, some forms of our cognitive functioning have already declined.
The good news is the brain remains malleable and there are things we can do to both optimise what's left and to reduce the risk of dementia.
"That might be through diet and having the right kind of fat for your brain,'' she says. "It might be through exercise and having better blood flow and more oxygen for the brain, which cells need to do complex thinking.''
Many studies have suggested that regular exercise helps slow ageing in the brain; research in Dr Machado's neuropsychology lab indicates this does not have to be highly vigorous but simply enough to raise the heart rate.
Her team was surprised to find that even people in their early 20s performed better on cognitive tests if they were exercising regularly.
Another surprise? While the young people used their motor cortex when performing tasks requiring high levels of strategic control, the older people used the anterior regions of the frontal lobe (located just behind the forehead).
"We think it's to help them compensate for their difficulties. As your brain deteriorates, it's recruiting new areas to help with the same task because the old areas can't do the jobs well enough.''
The older adults who activated these frontal regions performed better than their peers who didn't. Using low-level electrical brain stimulation over these areas also seemed to improve performance, raising the possibility of it being a useful therapy for those who have suffered strokes.
Exercise does more than pump blood to the brain. It often improves mood and involves social interaction, both of which have been shown to have positive effects on cognition.
Intelligence and higher levels of education or occupational attainment are also associated with mental sharpness in old age. Scientists theorise that this contributes to a cognitive "reserve'' of denser, stronger nerve-cell connections.
Other protective factors include eating healthily (a Mediterranean-style diet, for example) and challenging the brain by learning new skills.
Some studies have suggested that learning a second language or learning to play a musical instrument can help. Dr Machado sees benefit in continuing to have intellectual conversations - a process in which we discover new information and reorganise it in our heads.
"It's not just learning as such, but complex thought where you integrate new things with old things. That's where you're making new connections in your brain and I'm guessing that's quite important in building resilience to the decline.''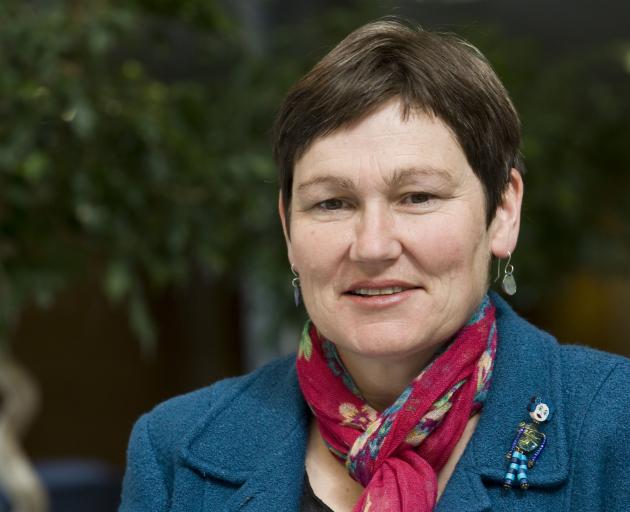 Prof Ngaire Kerse, co-leader of a longitudinal study of older people called LiLACS NZ, says researchers expected to find more dementia among the Maori participants because they have higher risk factors, including cardiovascular disease, lower levels of education and lower socioeconomic status.
However, that was not the case and one possible reason is that being bilingual and involved in cultural activities such as kapa haka provide greater cognitive stimulation.
During Brain Awareness Week, she will lead a workshop in Dunedin for those with mild cognitive impairment (MCI). The Ronnie Gardiner method teaches people to memorise a series of co-ordinated physical movements set to music, with an emphasis on co-ordinating the right and left sides of the body.
"We ran a small pilot project and found it was successful in keeping people more functionally active and that there was a trend towards better cognitive scores,'' she says.
"MCI is where you have some difficulties with cognition but it doesn't interfere with the way you live your life. Twenty per cent of [these] people every year will tip over to dementia, so potentially it's a place where you could intervene to turn back the tide.''
Successful ageing is also about having social support and a continued sense of purpose, the head of Auckland University's School of Population Health adds.
"Many of the people in residential aged care still want to contribute and do productive things but the system doesn't necessarily allow them to do that.''
Warren Featherston, a relative "new boy'' at Yvette Williams, is a former lecturer in the University of Otago's zoology department who spent time working in the Antarctic and 26 years on the Otago Museum Trust board.
In retirement, he was ordained as an Anglican priest and regularly swam 40 lengths at Moana Pool until a shoulder injury forced him out of the water and into the adjoining gym.
Like Mrs Patrick, he is also an avid reader, enjoys listening to music and regularly exercises. He is writing up his family history and last year, attended a conference on Antarctic research.
"I suppose I've led a fairly active life and that's the thing that's kept me going ... You do have to make a conscious effort to engage with things.''
Like many older people, Dr Featherston says his reaction times have slowed and he sometimes forgets a person's name.
"It usually comes [back] when you least expect it. That's common around here. You also have more difficulty retaining new ideas. Sometimes when I read a book, I'll get to the end of a page and I've got to go back over it to get the nuances of it ...''
However, he considers his brain to be normal - "in quotation marks'' - and hopes to donate it for research when he dies.
Like Mrs Patrick, the 86-year-old is perhaps proof that leading a physically active, intellectually challenging and socially engaged life is the key to good brain health.
"Physical and [cognitive] health are complementary,'' he says."If you haven't got one, you're only flying on one wing and you can end up going around in circles.''
A FEW THOUGHTS ABOUT BRAIN TRAINING
Do you regularly misplace your keys or miss appointments? Struggle to remember names and passwords?
If so, you might find yourself tempted by the growing number of ads promoting computerised "brain games'' purportedly designed to target and train specific areas of the brain. But are they worth the money?
In 2016, the company behind Lumosity - one of the best-known websites with 85 million subscribers worldwide - agreed to a $2 million settlement after the US Federal Trade Commission found that its marketing "preyed'' on consumers' fears about age-related cognitive decline, suggesting its games could stave off memory loss, dementia and even Alzheimer's disease, without providing any scientific evidence to back its claims.
Dr Liana Machado, director of the neuroscience programme at the University of Otago, says in many cases there is no compelling data showing computerised brain training games are effective beyond the specific function that is being trained.
However, some programmes have shown some effectiveness and there has been some indication that computerised cognitive training could be combined effectively with other therapies such as brain stimulation.
"At this stage more research is clearly needed.''
Dr Machado says she will not be surprised if it turns out the most effective approaches involve combining cognitive training with lifestyle changes that can positively influence cognitive functioning, such as increased physical activity.
"I also would not be surprised if it turns out that engaging in new cognitive activities, for example learning new skills, turned out to be as effective as computerised training programmes,'' she says.
BRAIN AWARENESS WEEK
Brain Awareness Week promotes interest in neuroscience research. The Brain Health Research Centre has partnered with others to organise talks, discussions and workshops from Tuesday to Sunday.
• "Living to 100 with all your marbles'', a panel discussion moderated by Assoc Prof Christine Jasoni, will be held in Otago Museum's Hutton Theatre at 5.30pm on Wednesday.
• Prof Ngaire Kerse (Brain Research NZ) will present two workshops the same day - "Successful Ageing: Lessons Learnt from LiLACS NZ'' at Community House, 301 Moray Pl, at 11am and "Working with people with mild cognitive impairment: the Ronnie Gardiner method'' at Age Concern, 26 Bath St, from 1pm to 3pm (to book for the latter, phone 479-4066 or email bhrc@otago.ac.nz).
• Other Dunedin events during Brain Awareness Week (March 6-11), will include a panel discussion on revolutionary new tools for brain research and treatment; a "brain day'' at Otago Museum; a talk by neuroscientist Prof David Bilkey on Musicophilia, the book by eminent neuroscientist Oliver Sacks; and discussions on the importance of social engagement in ageing.
• Full details can be found on the Brain Health Research Centre's Facebook page or website, www.otago.ac.nz/bhrc.