Both were radicals. One embraced terror and the other peace. Is it time for Te Whiti to replace Guy Fawkes? Bruce Munro takes a look.
Paulette Tamiti-Elliffe, of Dunedin, is proud of the desperate, revolutionary steps taken by her great great-grandfather Tamiti Whanganui and his people when confronted by a seemingly impossible situation.
Today, the world lauds Mahatma Gandhi for his non-violent resistance, which gave India its independence and offered the global community a different way of dealing with conflict.
But a generation earlier, at the bottom of the Pacific, Whanganui and thousands of other Maori from throughout New Zealand, who had gathered at Parihaka, in Taranaki, under the leadership of Te Whiti O Rongomai, had already blazed the path of passive resistance. Despite being confronted by an armed adversary, despite being sent to forced labour in South Island settlements, including Dunedin, they confronted injustice with peaceful determination.
Four generations later, with a Government apology only five months old, Tamiti-Elliffe could not be more proud of the internationally significant movement in which her ancestor played a part.
"It wasn't submission. They upheld their values. They showed leadership at a time of desperation ... and they have left us a legacy.''
However, what tourists travelling through New Zealand this weekend will leave with, is the impression that Kiwis think Guy Fawkes is a big deal. Why else would we spend $5 million to $10 million on what is essentially a one-night fireworks frenzy?
The eponymous anti-hero of this explosive celebration was part of a 17th-century Catholic plot to blow up the Protestant English King and his parliament.
On November 5, 1605, a tip-off led to Fawkes' arrest in the parliament cellar where he was found nursing 36 barrels of gunpowder and a serious intent. He was tortured and executed. The day was then marked throughout England with an annual celebration that included bonfires, the burning of "Guy'' effigies and fireworks.
But the truth is that most people in New Zealand know little, and care less, about who Guy Fawkes was and what he did.
Typifying the attitude, one dad shared on social media, "My girl just told me it's `gay fox' season ...''
In Aotearoa, it is all about the fireworks, but November 5 also marks another event, one from New Zealand history.
On that date, in 1881, almost 1600 armed soldiers invaded the western Taranaki settlement of Parihaka.
Parihaka had been established by Te Whiti, a Maori prophet who combined Christian and traditional Maori teachings.
His most distinctive belief, which he and his thousands of followers practised tirelessly, was a rejection of violence, even when resisting injustice.
This radical approach was first tested in 1879, when the colonial government tried to occupy land in Taranaki. Te Whiti and his right-hand man, Tohu Kakahi, responded with homegrown, non-violent civil disobedience. They sent out men to put fences across roads and to plough disputed land.
The ploughing was a literal application of a biblical prophecy that a day of peace would come when people "beat their swords into ploughshares''.
Hundreds of "Parihaka ploughmen'' were arrested and sent South. When released a couple of years later, they and others returned to Parihaka and to their ploughing.
In response, in October 1881, the government gave Te Whiti and his followers 14 days to leave their settlement; or else.
When the volunteer and armed constabulary troops arrived at Parihaka on November 5, ready for battle, they were greeted by several thousand Maori sitting quietly on the marae while the children of the settlement greeted the soldiers with song and poi.
Te Whiti and Tohu were arrested, much of the village was destroyed and the people dispersed.
Almost three centuries previous, when Fawkes was questioned by King James I about his foiled plan, he pithily replied, "a dangerous disease requires a desperate remedy''.
Te Whiti would have agreed. He and Fawkes were radicals. But one embraced terror and the other peace.
They may have shared a date, but Te Whiti's own biblical motto - "Peace on earth and goodwill among men'' - took him in a completely different direction.
So it comes as no surprise that several New Zealanders have called for the celebration of Fawkes' failed assassinations in England to be dropped in favour of Te Whiti's non-violent resistance at Parihaka.
At the forefront, at a political level, has been the Maori Party. Then co-leaders, Tariana Turia, in 2011, and Marama Fox, in 2015, called for Parliament to "formally recognise the fifth of November as Parihaka Day to commemorate the peaceful resolution of conflict in New Zealand''.
The Maori Party is now out of Parliament, but Parihaka Day momentum appears to be growing.
The call is also coming from this end of the country, where there are surprisingly strong historical links to Parihaka.
Between 1879 and 1881, almost 140 Parihaka ploughmen were sent to Dunedin as prisoners. A decade earlier, more than 70 men from Taranaki were imprisoned here for having supported south Taranaki leader Titokowaru in a war against land confiscation. Titokowaru later worked with Te Whiti to resist the confiscations.
Among those Parihaka men was Tamati-Elliffe's tipuna, her ancestor, Tamiti Whanganui.
Historian Bill Dacker, of Beaumont, says Whanganui and his fellows were forced to help build the Otago Harbour channel seawall, some of the roads around and beyond Port Chalmers, a portion of Portobello Beach Rd and the surrounding country roads.
The prisoners were held at Dunedin Gaol and also on a prison hulk, the former schooner Sarah and Esther. Earlier, prisoners from South Taranaki might have used a cave at the Portsmouth Dr end of  the Andersons Bay causeway, while working nearby. Some of these returned to Dunedin with the Parihaka group, creating confusion between the two groups, Dacker says.
Edward Ellison says his forebear Raniera Ellison and other Maori from Otakou, on Otago Peninsula, gave what help they could to the men from Parihaka.
"Raniera was a strong supporter of Te Whiti and Tohu and was active in supporting Parihaka,'' says Ellison, who is an Otakou kaumatua, an elder.
He is in favour of Parihaka Day replacing Guy Fawkes.
"Many New Zealanders may not know much about the history of those events [at Parihaka], but it is central to who we are,'' he says.
"Because of it's passive resistance, Parihaka attracted a lot of followers ... people from tribes all over New Zealand gravitated there.''
Three Maori died while in Dunedin and were buried in unmarked paupers' graves in the Northern Cemetery.
On release, most of the others returned to Parihaka and were present for the invasion on November 5, 1881.
Among them was Whanganui.
In the early 1920s, his son married into the Ellison family.
Their daughter, Tamiti-Elliffe's mother, moved to Dunedin, where Tamiti-Elliffe was born and raised.
"There is a strong relationship that binds us at Otakou, the people here, to Taranaki,'' she says.
After Te Whiti and Tohu were arrested on November 5, 1881, they were sent on a forced tour of the South Island. The government hoped they would be impressed by the wonders of European industry and culture and would see the futility of their passive resistance.
During the winter of 1882, the men spent 18 days in Dunedin before being moved on.
They and others were being held indefinitely without trial. This prompted sharp criticism from several southern MPs including Thomas Bracken, author of God Defend New Zealand.
"In my opinion this is a monstrous thing,'' Bracken said in Parliament.
"I will quote the third article of the Treaty of Waitangi which says, 'Her Majesty the Queen of England extends to the natives of New Zealand the rights and privileges of British subjects'. "Let them have a fair trial.''
Te Whiti's ground-breaking passive resistance is of international significance.
It may even have influenced Gandhi - his first practised passive resistance was as a young lawyer in South Africa in the early years of last century.
Prior to that, he trained as a lawyer in London in the late-1880s.
It was a time and place in which a number of people were thinking about how best to solve conflicts, Dacker says.
One of those, who Gandhi knew, was Irish Home Rule activist Annie Bessant.
Bessant's partner Charles Bradlaugh is known to have raised the topic of Parihaka in the British Parliament.
There is even a report that Gandhi had a picture of Te Whiti.
Some years ago, Dacker attended a talk given in Dunedin by now-retired United States Gandhi researcher Prof Dennis Dalton. Prof Dalton said he had interviewed a Dr Lazarus, a supporter of Gandhi, who recalled a picture of Te Whiti on the wall of Gandhi's office.
But that conjecture misses the main point, Dacker says.
"That in New Zealand, we had this tribal people who had arrived at this way of resolving what seemed an intractable conflict - the ill-effects of colonisation - and they had done it independently of anyone else in the world.''
Te Whiti and Tohu both died in 1907.
For many years, the community struggled.
This year, in June, the people of Parihaka received an official apology from the Crown.
Today, the settlement is focused on rebuilding a vibrant community based on Te Whiti's principles of non-violence, equality, goodwill and self-sufficiency.
Speaking from Parihaka this week, Ruakere Hond, who is the speaker for Te Paepae o te Raukura, said community members favoured a "national day of remembrance''.
There are a lot of details still to work out, Hond says.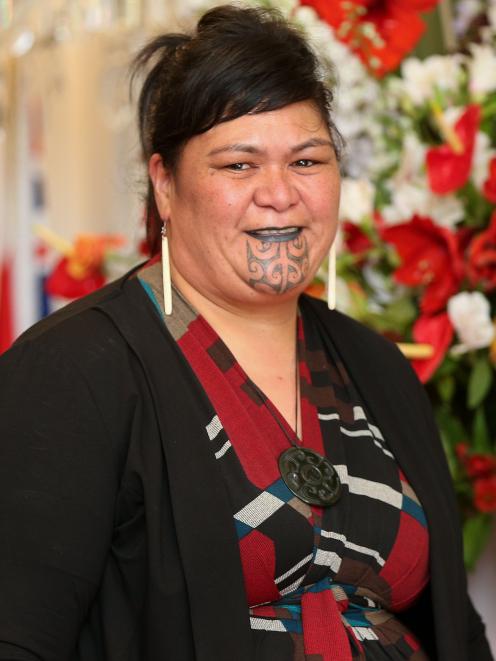 "But the main thing is that it gives an opportunity to talk about what was achieved by Tohu and
Te Whiti and about the relevance of their legacy today,'' he says.
Rond has the support of Nanaia Mahuta, the Government's Minister for Maori Development.
In response to questions from the ODT, Mahuta said Parihaka had become a symbol of peaceful resistance and self-determination against oppression.
A national Parihaka Day on November 5 would "signify our maturity as a nation that wants to embrace biculturalism and the principles of peace and respect'', she says.
As a child growing up in Dunedin, Tamiti-Elliffe used to take part in Guy Fawkes events.
"I did it without really knowing what it was all about,'' she recalls.
This weekend, however, there are no fireworks. She is with her family and several dozen other members of the Otakou-based hapu, extended family, at Parihaka. They are there for the annual commemoration of the invasion.
"They were in a crisis situation,'' she says proudly.
"They showed bravery, resilience and ... that passive resistance as a strategy is effective.
"It is more relevant to commemorate our own history and to acknowledge how far we have come.''
One guy or another: Do people support Guy Fawkes or Parihaka Day?
The Weekend Mix asked members of the public what they knew about Guy Fawkes, Te Whiti and Parihaka. They were then given a summary of the history of Parihaka and asked whether or not they supported Guy Fawkes celebrations being replaced by Parihaka Day.
The questions were:
(1) Do you support Guy Fawkes Day?
(2) What are the origins of Guy Fawkes Day?
(3) Do you know about Parihaka and its leader Te Whiti?
(4) Do you support Parihaka Day replacing Guy Fawkes Day?
• Tom McCone (26), of Port Chalmers, is a content creator for an online educational trainer.
(1) Yes. I don't usually do anything to celebrate it, but I'm not opposed to it.
(2) Wasn't it about an assassination attempt at the British parliament building?
(3) By name, but not the details.
(4) I think it's sensible in some respects. As a remembrance, it could be quite important.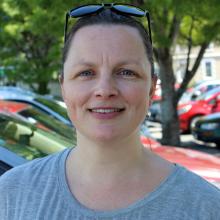 • Sue Kilkenny (41), of South Dunedin, moved to Dunedin from Melbourne, Australia, four months ago.
(1) I think it's a good idea. I'm looking forward to my first Guy Fawkes.
(2) I don't know about it at all.
(3) No.
(4) Yes, sure, it sounds good. It sounds more relevant to New Zealand than Guy Fawkes.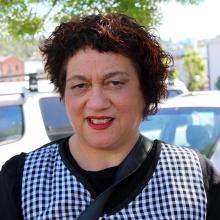 • Vicki Taylor-Blair (58), of Caversham, is of Cook Island Maori and Scottish descent.
(1) Not really. The crackers frighten animals.
(2) Sort of. It's celebrating something in history.
(3) A little bit.
(4) If I had the choice, I'd have Parihaka Day - it's relevant to our country.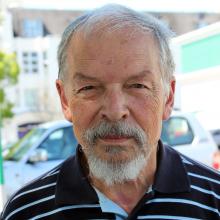 • Bill Sykes (74), of Waldronville, is the former Dunedin City Council archivist.
(1) Yes, I support it, because of the history and because of the little boy in me.
(2) It's all about the capture of Guy Fawkes in the basement of parliament.
(3) Not really.
(4) Recognition is needed for Parihaka, but I wouldn't want to lose Guy Fawkes.