Touring artist Robert Zielinski has many strings to his bow. As well as being an accomplished traditional Irish fiddle player and composer, he also crafts instruments from timbers such as Bosnian maple or Italian spruce, but on a visit to Dunedin, a native timber caught his eye. Dan Eady takes a look.
Musician Rob Zielinski is excited by Aotearoa's native timbers, "I want to make myself a viola and I thought it would be amazing to try kauri for the top. I'm still thinking I might make the whole thing out of kauri. I'm not sure yet. Not until I get a plane and a chisel on to it and see whether I'll use puriri for the back, sides and neck, or whether I'll use kauri."
At 8 years old, Zielinski began playing the fiddle by ear. At 17, he left Western Australia for the west coast of Ireland. He spent the next 14 years there playing and learning among legends of traditional Irish music. Now, almost two decades and many more countries later, it isn't surprising that along the way he developed a passion for identifying exceptional tone woods with an ability to craft these timbers into instruments.
"I've always used Bosnian maple and Italian spruce. The best spruce comes from the Val di Fiemme in the alpine region in Italy. But when I was out here [in New Zealand], Don Milne, a Dunedin banjo maker, helped me out during the pandemic. He gave me a workbench and introduced me to a few people, you know, got me going. He gave me a piece of kauri. so I tapped it, and it's kind of like the first piece of non-European wood, other than spruce, that I was like 'wow', this could actually work.
''I was making a viola at the time and I used that for the blocks and the linings on the viola that ended up being played in the West Australian Symphony Orchestra."
This viola, made early last year, may be the creative origin of a complete instrument crafted from New Zealand wood by Zielinski.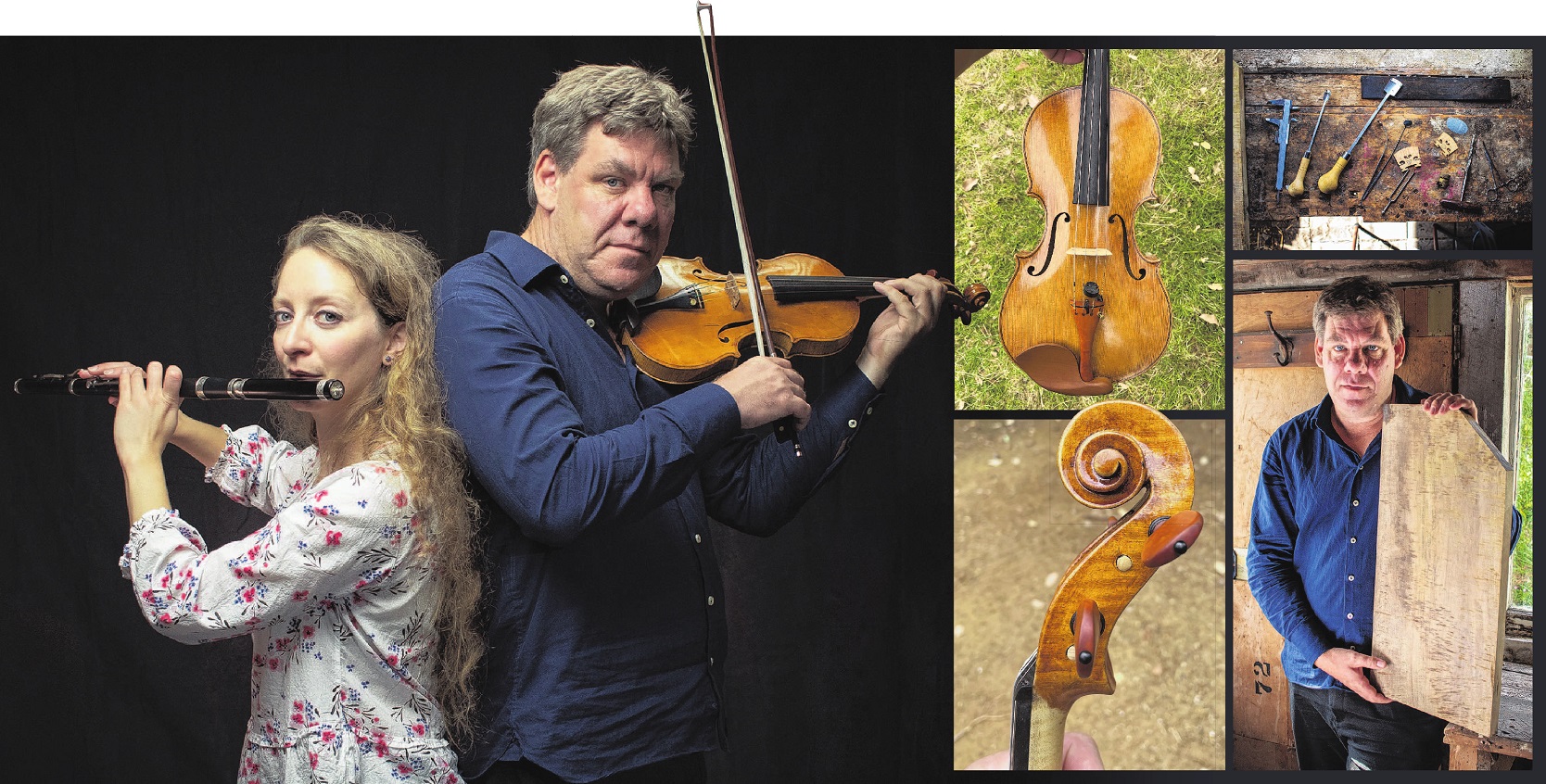 In 2018, he made a violin which he now performs and records on. On this violin, Zielinski experimented with a pattern which catered for his long arms. Making this new viola will give him the license to experiment with the model, and therefore the wood. On his return to Dunedin, Zielinski mentioned this idea in passing to Milne.
The debate between Milne and Zielinski is whether this viola will be made of all kauri or made with a kauri top and puriri back and sides. What the viola will ultimately be made of comes down not only to the scarcity of kauri but the type of cut required for the top of the instrument.
Suitable kauri is a rarity. Traditionally, kauri was slab cut by the timber industry. Zielinski needs a piece that is quarter sawn. He explains, "Normally you would always use quarter sawn for the top whether it is a guitar or mandolin, violin, viola, cello. From the centre of the tree, the wood is cut in a quarter across the log. The quality of kauri timber varies a lot, so the trick will be to find tone wood from a tree that has grown very slowly and has great strength, elasticity and is very light."
People now salvage the 8-foot stumps of long dead, but still standing, kauri which originally provided a working platform for the tree fellers. This may work for the back and sides of the instrument but the wood will be heavily compacted by the weight of the tree. This means it may not work for the top, which needs to have a very straight grain, so it can freely move.
Earlier in the day, Zielinski and Milne investigated some puriri logs as a possible option for the back and sides. They dressed them down in Milne's workshop. Zielinski talks of another New Zealand guitar maker based in Dunedin; "Steve Barkman loves puriri and he loves kauri, and he's used it like that, too. And it is really good. He showed me a mandolin that he made and that sounded great. There are guitar makers up the North Island that are making guitars out of kauri and they are supposed to be really good. Steve has used white pine as well for a top. That sounded great. It is interesting. There is something in the New Zealand timbers."
Through his love of woodwork and music, Zielinski discovered instrument making. First as a child working on little projects with his Dad. Then with his main musical mentor, Mick Doherty, he learned to take a violin apart at a young age.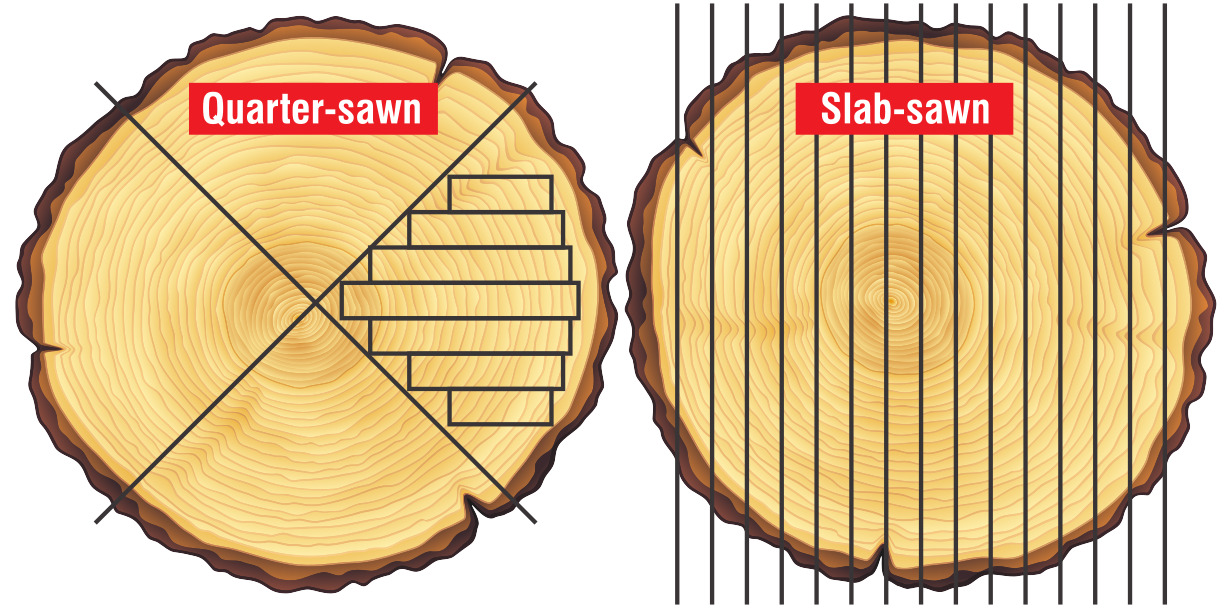 Zielinski details what he learned abroad, "When I went to Ireland, there was a French guy there called Jeremie Legrand, and he's running a two-week violin-making course. So I met him and then I started to work with him. And, another French guy came over from Paris, a guy called Bertrand Galen. I worked with him and a Dutch Irish guy called Hugo Vegter and they were all in Cork."
For now, the holy grail would seem to be one fine piece of quarter-sawn kauri. The search continues through Zielinski and Milne's extended network. In the meantime, the stories of this wooden treasure perhaps existing in an old train carriage in Palmerston or further afield in Southland or the North Island, must provide fuel for the quest.
Zielinski has less than a week to find his missing piece, before returning to Australia. Although he did a few set-ups, services and restorations on the Dunedin Symphony Orchestra's instruments through Sydney Manowitz, there is more work abroad for his particular skillset.
Plus, in Australia, there is an album release set for August, The Torbay Suite, an hour-long original piece composed by Zielinski. He recorded all his fiddle parts on low-wind days outside in an Australian karri forest. Not to be confused with kauri, karri is a eucalyptus, native to a pocket of Western Australia. It took him a year to record his parts. Those raw recordings are being put together through a Perth producer with added studio recordings from a cellist, bouzouki player, and wooden flute player.
Flute player Manuela Centanni, of Dunedin, is working with Zielinski on the album. They are also busy developing a duo for touring. Their most recent outing was on Stewart Island at Waitangi Weekend.
With a bit of luck and creative craftsmanship, a viola produced completely from New Zealand timber will soon join them in their music making. It sounds like it could be a fine thing. As Zielinski says, "Wood in this country is extremely exciting!"