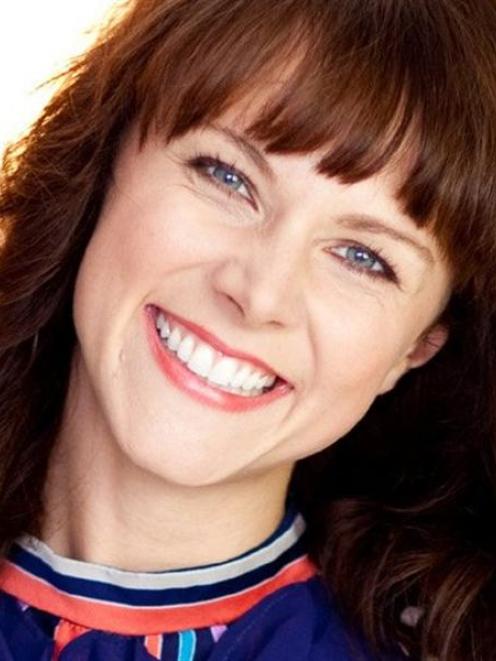 Ria Vandervis plays Dr Harper Whitley on TV2's long-running soap, Shortland Street. She was at Columba College when she received a Class Act award in 2001.
At age 30, Ria Vandervis is more interested in home than Hollywood.
The former Dunedin woman says she once wanted to pursue an acting career in Los Angeles but is now in the nesting phase of her life.
''I'm really happy just staying in New Zealand at the moment and hopefully having some kids some time.
"I don't have a huge aspiration to go and make it big any more.''
The desire to put down roots might have something to do with her age but also that she and husband Chris Ashton are finally living in the same place - a home in the Waitakere Ranges - after being on different sides of the Tasman and then at opposite ends of New Zealand.
Both former Class Act recipients, they met when Vandervis was home from Australia visiting her family.
She returned to Dunedin to help Ashton run the Konstruct clothing company but two months after they married, she landed the Shortland Street role and spent the next year commuting between Auckland and Dunedin at weekends.
As well as appearing in one of the country's most watched programmes and being a marriage celebrant, she still helps out with the clothing business, dealing with inquiries on a laptop in her dressing room between scenes.
Like her screen character, ED consultant Harper Whitley, Vandervis is straight-talking and ambitious.
Having started speech and drama lessons at the age of 4, she later captained her high school debating team and was involved in the drama club.
In her final year at school, she was trying to decide whether to study drama or architecture when a scholarship for the latter made up her mind for her.
But acting was something she ''pined'' for so partway through her studies, she changed direction and did a bachelor of performing and screen arts degree at Unitec.
Roles quickly followed in the New Zealand film The Devil Dared Me To and Power Rangers: Operation Overdrive.
She then moved to Sydney, where she had parts in Underbelly, Packed to the Rafters, Rescue Special Ops and Cops LAC.
The most enjoyable thing about acting is pretending to be someone else, she says, describing how she once played heroin courier Kay Reynolds in a series about the 1970s Mr Asia drug syndicate.
''She was in witness protection so I couldn't talk to her ... But it was cool to research that era and, in a way, live it for the period of the show.''
''The hardest part is that sometimes you've got to forget about the fact there's a camera crew and 50 people standing there watching you and be completely in the moment.''
Shortland Street shoots an episode a day so the cast have to be ''on'' all the time.
But Vandervis says a recent storyline that saw Harper fall in love with nurse Nicole Miller was not one she saw coming.
The plot led to a saucy photo shoot for a women's magazine and plenty of tweets from followers.
But after 18 months with the show, she is accustomed to feedback from the audience.
One fan named her baby Harper Ria in honour of her.
Others stop her in the street for autographs and photos: ''It's a bit surreal but you kind of get used to it.''