Bedwetting is one of those issues on which most parents seem to have an opinion, but no easy answers.
How you approach the problem depends on whether the child has never fully stopped bedwetting or has been dry at night for a good length of time but has recommenced, writes parenting columnist Ian Munro.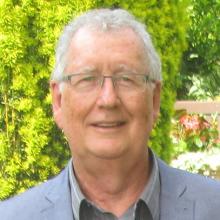 No child wants to wake up wet. It's not something they're doing to be annoying. So, getting annoyed is pointless, while teasing or putdowns are more likely to compound the problem than reduce it. Bedwetting can be very embarrassing, particularly if they're at an age when they'd like to spend nights away with friends or relatives.
Until a child is 4 or 5, lack of or reduced bladder control at night can be regarded as normal, affecting boys slightly more than girls. Nevertheless, it can have other underlying causes such as physical disability, deep sleeping, irregular bowel movement, urinary tract infection and diabetes. A check-up would be useful in ruling out any medical condition, especially if daytime incontinence has returned.
Otherwise, stick to the basics by limiting their fluids after dinnertime and emptying the bladder just prior to bedtime. Waking them and taking them to the toilet can assist but isn't recommended as a regular routine as it can delay your youngster from learning to recognise a full bladder at night and can disrupt sleep patterns.
Disposable, absorbent underpants are useful but try not to make it a big thing. Just place them in their drawer with the regular underpants - these are merely the night-time ones. Have dry pyjamas and a towel are readily available so your youngster can manage an accident during the night if they do wake and need them.
Beyond that, don't make bedwetting a regular discussion point. Let your child initiate it. Certainly it shouldn't be your very first conversation in the morning. Of course, an announcement of a dry night does call for a positive response.
If there's been an accident, keep it normal; have them pop their wet things out to the laundry with everything else that needs washing. Just keep an eye on the mattress. Frustrating as it can be, patience and a neutral or positive attitude will help keep them positive and reduce their stress. There's nothing to be gained by punishing for something they don't have control over.
Parental and sibling support can make a big difference. The more open you are, the less likely you'll find damp clothes hidden away in the bedroom.
Eventually the nervous system will become sufficiently developed for the brain to be able to get the right messages through to the bladder and bedwetting will end. As with all developmental processes, it can just take longer for some.
 - Ian Munro