I
t's been all about plastic at Wastebusters lately, writes Gina Dempster.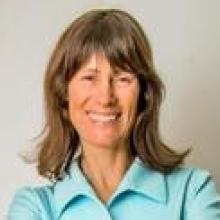 Plastic-free July has been all about choosing alternatives to single-use plastics and reducing plastic waste. Operation Tidy Fox has seen some of our crew, with hundreds of other volunteers, picking up old plastic left behind when floods washed out an old landfill on the West Coast. And then there's plastic recycling.
From August 1, Wastebusters has committed to onshore reprocessing for nearly all the plastic containers and bottles we take for recycling. That means we no longer accept the types of plastic that we don't have a good solution for, so we've restricted the range of plastic containers or bottles we take for recycling to those with a 1, 2 or 5 on the bottom.
These three different prongs can be seen as the fork of change (sorry about the cutlery metaphor) in the way we deal with plastic and the waste it creates. Operation Tidy Fox is the why.
After the March floods in South Westland, an estimated 135 tonnes of waste was washed out of the disused landfill near the Fox River. Millions of pieces of plastic were tangled in debris along the 25km of the Fox River, floating in the ocean and washing up along 150km of coastline. Operation Tidy Fox, run by the Department of Conservation, described it as "undoubtedly an ecological disaster''.
A big crew from Wastebusters was one of the first to volunteer from Wanaka to help with the clean-up. Our guys are used to handling waste, but not out in the open landscape. The experience of helping with the clean-up was overwhelmingly positive, but also a shocking reminder of how long plastics last. Each person went home with a different insight; one was most affected by picking up 30 years of plastic bread bags, another by tiny straws from drink cartons that were still wrapped in plastic and had never been used. We all know theoretically that sending plastic waste to landfill doesn't make it go away, but it becomes real when you have to pick up millions of pieces of plastic.
The encouraging news about Operation Tidy Fox is that although the task was heroically big, the end is in sight. Doc has announced that it expects to finish the clean-up in mid-August and it's not registering any more volunteers for it. It's taken a phenomenal 2392 volunteer days, plus more than 1000 days from Doc and the NZ Defence Force.
Unfortunately, we can pretty much guarantee that this is not the last we'll see of landfills affected by floods and erosion. Already there are concerns from the Buller mayor about storm swells opening up an old coal-mining dump north of Westport. The landfill was exposed by the sea during a cyclone in 2018 and contains toxic and industrial waste. Associate Minister for the Environment Eugenie Sage said estimates from the ministry were of more than 100 landfills at risk of sea-level rise and natural hazards. When you realise the damage that one flood by one landfill can do, and the hours involved in cleaning it up, that is just downright scary!
The more time you spend thinking about waste, the more it comes back to reduction. There's a real shift going on in people's awareness of waste, and especially in cutting back on plastics they're bringing into their homes. Plastic Free July was a great month to trial new ways of living with less single-use plastics.
It's not always easy. It seems as if we're all too busy these days, and plastic is one way that helps us cope. But taking a month to prioritise finding other ways to do things can really pay off. Everyone I've spoken to who tried Plastic Free July found new habits to keep as part of their life for the rest of the year, which also make them happier - whether it's making healthier food options at home, taking five minutes' break to sit down with their coffee or shopping from local producers.
When you're choosing to avoid plastics, it makes sense to first target plastics that can't be recycled and will end up in the landfill. Soft plastics can't be recycled in Otago, so those bread bags and other soft packaging are one place to start. But what about other plastics?
Well, it's hard to generalise because plastics recycling worldwide is undergoing some massive changes right now. Since China's National Sword policy, China has stopped accepting pretty much any plastics for recycling. That's left recyclers looking for other reprocessing solutions, onshore and offshore.
At Wastebusters, for some time we've been working towards keeping as much of our plastic recycling as possible onshore by sending it to New Zealand reprocessors. As a result, we have cut back the range of plastic bottles and containers we take for recycling to 1, 2 and 5 (PET, HDPE and PP). The reality is we have nowhere in New Zealand or overseas to reprocess our mixed bales of 3-7 plastics, and we have about 200 bales stored onsite.
Wastebusters has always tried to give our customers as much information as we can about where our recycling goes, so we feel that it's more honest to stop taking plastics that we don't have a reprocessing option for. In terms of volume, it's not huge, as plastic 3-7 makes up only about 10% of the volume of bottles and containers that we recycle at Wastebusters. Finding an onshore reprocessor for the 5s has meant we can continue to recycle half of that volume.
Wastebusters is really stoked to be sending nearly all our PET, HDPE and PP (1, 2 and 5) to reprocessors in New Zealand for recycling (except for coloured PET, which we bale separately and send offshore). That means we know where those plastics go, what they'll be made into, and that labour and environmental standards are being met.
I should be clear that Wastebusters only takes recycling from businesses, events and recycling drop-offs in Wanaka and Central Otago. We don't do any kerbside recycling, so Wastebusters' new policy has no impact on what can be put in your kerbside bins. Your local council and/or recycler is the place to contact for information about what recycling you can put in your kerbside bins and where it goes for reprocessing.
If you're thinking about using less plastic at home, these are good ones to prioritise avoiding because they're going to have a very long life in the landfill:
• Tetrapak
• Coffee cups
• Soft plastics
• Plastics 3, 4, 6, 7 (if you recycle with Wastebusters)
One thing I loved about this year's Plastic Free July in Wanaka was that it's getting so much easier to choose alternatives to plastic. We can take our own containers to the Mediterranean Market for meat and deli products. We can buy online using our own packaging from the Honest Wholefood Co. Both our organic shops, Soulfood Organic and Wholefood Haven, have introduced bulk bin options and milk in refillable glass bottles. Even the supermarket has a new brand of milk in a glass bottle. There are fundamental changes going on in how food is packaged and distributed, and the more plastic and packaging-free options we support, the more change will happen. So go for it!
Where Wastebusters plastics go 
Clear PET (No1, e.g. softdrink bottles) goes to Flight Plastics in Wellington to be made into fruit containers. Includes pale green and blue tints.
Coloured PET  (No1, e.g. soft drink bottles) is baled separately, and the last load was sent to OJI Fibre, which on-sells it overseas.
PET meat-trays are now baled separately so we can find a reprocessor to take them.
HDPE (No2, e.g. milk bottles and cleaning product bottles) goes to Comspec in Christchurch to be processed into flake, which is then made into drainage pipe or other industrial plastics.
Polypropylene (No5, e.g. ice cream and yoghurt containers) goes to Comspec in Christchurch to be processed into flake, which is then made into cable reels or other industrial plastics.
Clean, white expanded polystyrene (No6 EPS, e.g. appliance packaging). The last load went to Spain to be made into rigid polystyrene, e.g. picture frames.
Clear LDPE plastic film (No4) goes to OJI Fibre, which on-sells it overseas.
Gina Dempster is communications officer at Wanaka Wastebusters. Each week in this column, one of a panel of writers addresses issues of sustainability.