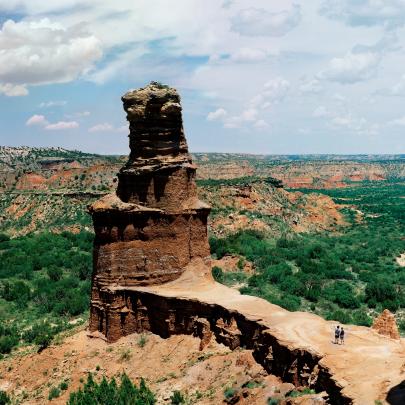 The state of Texas will be further opened up to New Zealanders with the beginning of direct Air New Zealand flights to Houston in December. Pam Jones looks at six of the best in the cowboy state. 
1. For a big ole cowboy experience, head out to one of the many guest and working ranches, or visit a rodeo and watch some of the best in the business. Or explore some of Texas' state parks by horseback - several offer guided trail rides for all levels of experience.
2. Soak up an all-American experience at an American football game. State, university and high school teams all put on a good show, with cheerleaders of course.
3. The Houston Space Center (with American-style spelling) provides an out of this world experience in the biggest city in Texas. You can meet an astronaut, see the 36-storey tall Saturn V rocket, touch a lunar rock, see real-life spacesuits and view high-tech interactive shows. Research what you want  to see the most before you go, and arrive early.
4. Texas has various national and state parks, offering big sky, redrock experiences and plenty of photo-op monuments. The Lighthouse is the most famous rock formation in Palo Duro Canyon State Park, and is just 4.8km from the road along a relatively easy trail.
5. Everything is big in Texas, including the sunsets - and the fishing! You can fish for free at State Parks, with no licence necessary. The Rio Grande, the second longest river in the United States, is famous for its fly fishing. The moonlit views over the river aren't bad either.
6. To round off your Texas experience, make sure to visit one of the state's legendary dance halls, where Texas' top-tapping country music tradition continues. You'll be needing some boots. Lucchese Bootmaker has been making handmade boots since 1883, crafting one of Texas' most famous symbols. Try a pair on and kick back for an authentic Texas flavour.