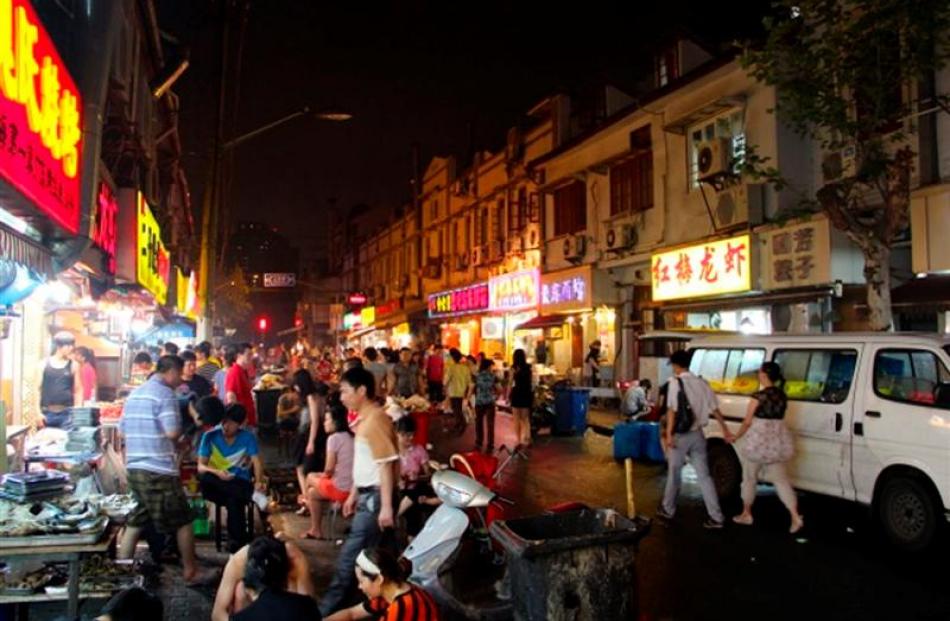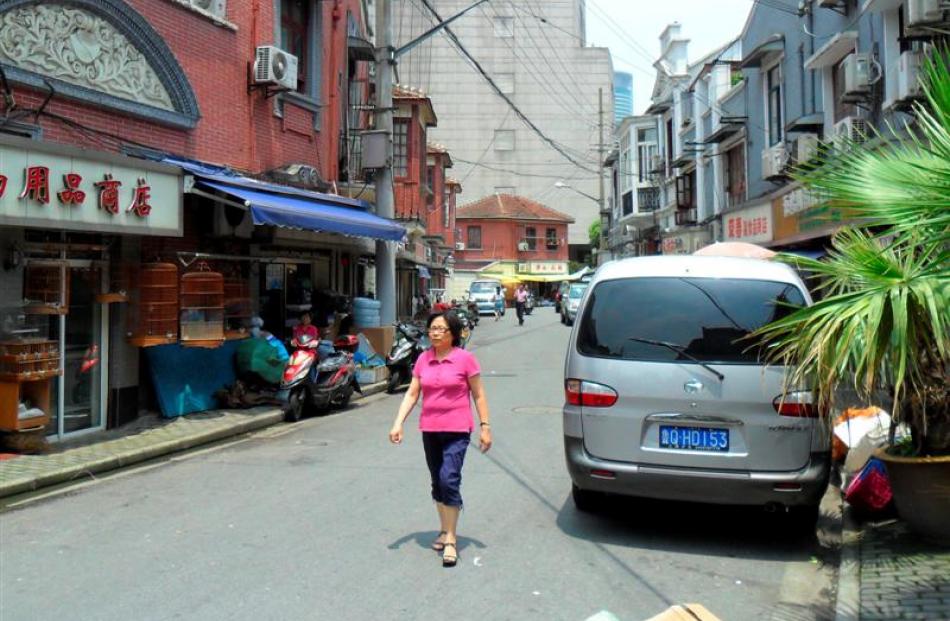 On a visit to Shanghai, business editor Dene Mackenzie thought he would try some of the local cuisine, and was pleasantly surprised.
Giggling assistants at a Shanghai fried dumpling restaurant pushed chilli and vinegar towards me as we got down to the business of having breakfast at a street food stall in Shanghai.
The trick with fried dumplings is to lift them on to the provided spoon with your chopsticks, bite the top and suck out the delicious pork juice before adding the chilli and vinegar.
Unbeknown to the assistants who came into the tiny restaurant adjacent to where the dumplings are cooked, I can handle quite hot food. So, after making a bit of a fuss about asking about the chilli and how hot it was, I dumped a load of the red paste on to my first dumpling and munched away.
It was hot, not so much from the chilli but the meat was scorching hot. I should have listened to Untour guide and chief eating officer Jamie Barys, who did warn us all about the heat of the dumplings.
Five New Zealanders were hosted by Air New Zealand on a food and sightseeing tour of Shanghai and Beijing in the middle of summer.
Temperatures soared and the humidity was high but there was always a place for food. Uncharacteristically, I had to decline the last two portions as we strolled around the city. Awaking early on the second morning of our trip, I went walking and soon found myself in front of a wet market - where food, alive, raw and very fresh was displayed on the pavement. Pushing my way through the mainly elderly purchasers, I soon realised I was heading the wrong way, against the traffic. Turning to go with the flow was not much better as people bent over to choose fresh crab, shellfish, fish, vegetables and fruit. Sunday morning shopping never seemed such fun before.
By 6am, hunger pains set in as the smell of steamed buns wafted along a food street. By some pointing and waving of money, an early morning snack was obtained.
Jamie (25) is from small-town United States but knew at an early age that she needed to get away. She spent time at school and university studying Mandarin and then undertook an immersion course in China where English was not allowed to be used. If you could not ask for food in Mandarin, you starved, she said.
Asked why she set up a food tour, she recalled it was her first ''horrible'' dinner in China that inspired the decision.
''Drunken shrimp'' did not impress her, but once she started tasting the fried dumplings, she found her gateway to Chinese food.
The group set off hungry and somewhat anxious at 8am.
Because she is such a regular at food shops, basically hole-in-the-wall shops where food is prepared, cooked and served, Jamie was greeted warmly by the owners.
Being fluent in Mandarin meant she could order freshly for us as we joined other Shanghaiese in ordering our breakfasts.
Among the things we did not try were the tea eggs, which are hard-boiled eggs. The shells are cracked and they continue to simmer in a brown liquid flavoured with cinnamon and other spices. They did look interesting.
But we did get to have Beijing pizza (even in Shanghai), pancakes with an egg dropped into the middle as they sizzled in hot oil, and pulled noodles.
The pulled noodles, while spectacular to watch being made, were a little tasteless after the magnificent flat pancake enclosing a mixture of scallions, cilantro, fried wonton sheets and spices.
Nothing really prepared us for the evening food tour in a market dedicated to seafood. It was the height of the scampi season and nearly every shop on Shouning Lu was promoting its various versions of the delicacy. In the middle of the street, overflowing rubbish bins were surrounded by scampi shells as restaurant owners tipped their rubbish out in a generally tidy but rapidly expanding pile of shells and other rubbish.
We clambered to the third floor of BBQ and Crawfish to eat the scampi, grilled bread with condensed milk, grilled bananas, garlic scallops, amd cauliflower. An intriguing display of meat, mushrooms and leeks on skewers also caught the eye. The trick with eating scampi is to drop the shells in the middle of the table, which is covered in white newsprint-type paper and plastic. The coverings are rolled up and put in the rubbish.
For pudding, we moved next door to try a selection of chilled fruit, tapioca, and coconut milk-based desserts.
If you can ignore the beggar with his monkey, the growing piles of rubbish and the smell of the outdoor barbecues, Shouning Lu is a place for seafood fanatics. Just eat everything cooked.
Last call on a day of food was at Fanbang Lu, Old Town, near the Yu Gardens. Hand-sliced noodles, fried dumplings and, surprisingly, a cold salad, were on offer. We had been warned off salads in the markets but Jamie assured all that this one was safe to eat.
Earlier in the day, a quiet moment away from the bustle of the Din Tai Fung antique markets was spent in the Old Shanghai Tea House. Six distinct, and very different teas, were selected and sipped while listening to live and traditional Chinese music.
• Dene Mackenzie travelled to China with the assistance of Air New Zealand.