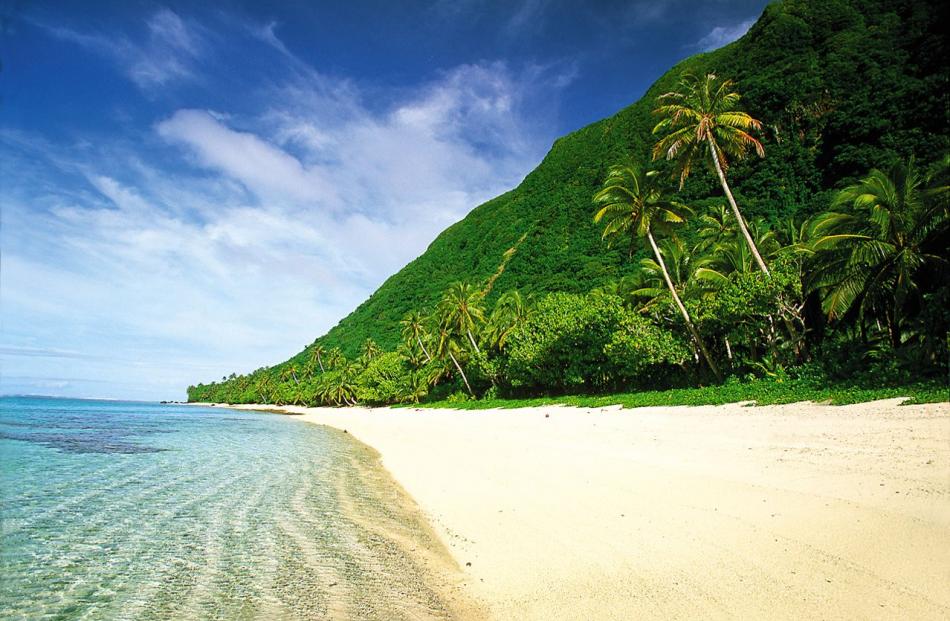 American Samoa is a little-known island paradise that holds much for both the intrepid and easy-going traveller. Pam Jones takes a look at the blend of histories and cultures in the only United States territory south of the equator.
1 If you're a history buff, there are a range of World War 2 installations on various islands in American Samoa, where a United States navy base has existed for more than 100 years (during World War 2 US Marines in Samoa outnumbered the local population).
There are naval guns, a war cemetery, plane wrecks, an underground bunker, an old runway and even a shipwreck just 30m underneath the current fuel dock in Pago Pago Harbour (the warship sank on October 7, 1949, following an explosion on the fuel dock as it was unloading fuel).
2 Seven islands make up the territory of American Samoa: five rugged, highly eroded volcanic islands and two coral atolls. The total land area is about 197sq km. About 70,000 people live there, most on the main island of Tutuila. So you're going to get an uncluttered, undiscovered experience.
While you will find some sandy, secluded swimming beaches, the territory is best known for its mountain ridges, peaceful bays, tropical rainforests, hiking trails, fishing, coral reefs and snorkelling and diving. The territory also has one of the US' 59 national parks, and a national marine sanctuary.
3 But don't forget the shopping. As well as traditional Samoan handcrafts you will find US goods at cheap prices: they have no sales tax. Special Samoan purchases include handmade tapa cloth, woodcarvings and kava bowls and woven laufala table and floor mats.
4 When you're out and about, enjoy the cheerful and collegial nature of the local aiga (family) buses, and try to attend a church service as well. Sunday is a day of worship when all are encouraged to rest and businesses are closed. Put on your Sunday best, check the local customs before you go and prepare to be welcomed by the Samoan community.
5 And if you're travelling between July and November, it's whale-watching season. Whales can often be viewed with their young. The occasional whale shark can be seen, too. There are charters and tour operators to take you there, as well as to other places and activities around the islands.