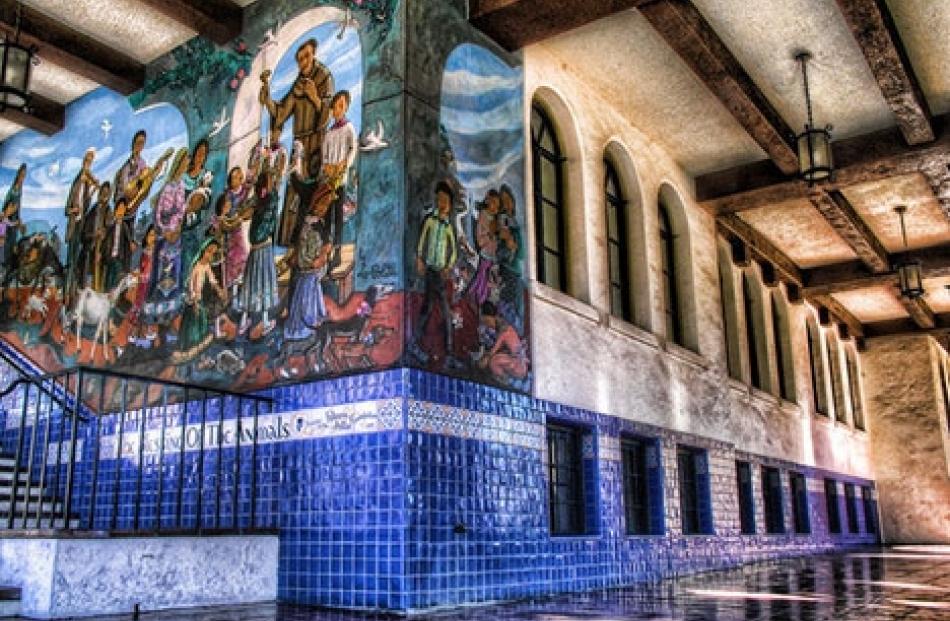 The cluster of downtown neighbourhoods in Los Angeles keeps turning up surprises and there are new things afoot further afield as well. PAM JONES looks at some of the areas to explore in the city of angels.
• GRAND CENTRAL MARKET
LA's Grand Central Market opened in 1917 and it has been serving up great dishes and produce ever since. The 2800sq m arcade encompasses a food emporium and retail marketplace.
Check out the cuisines and cultures of Los Angeles in this historic downtown landmark.
• OLVERA STREET
Olvera Street is a living monument in the historic district of El Pueblo de Los Angeles. Olvera Street was created in 1930 and is a Mexican Marketplace that recreates an early Los Angeles.
Many of the merchants today are descended from the original vendors, and you can buy food and handcrafted items as well as enjoy live music and watch Aztec and Mexican folk dancers. 
• KOREATOWN
Chinatown and Little Tokyo in downtown LA attract hordes of visitors with their authentic food and culture, but visit Koreatown as well.
The diverse neighbourhood was once the epicentre of Golden Age Hollywood but is now known for having one of the largest concentration of nightclubs and 24-hour businesses and restaurants in the United States.
Try Korean barbecue food, indulge in some retail therapy or visit the Korean American Museum, established to interpret and preserve Korean American history, culture and achievements. 
• HARRY POTTER MANIA
Further out of town, an opening date of April 7 has been announced for the new "The Wizarding World of Harry Potter'' at Universal Studios Hollywood.
A recreated Hogwarts Castle will be the centrepiece of the new themepark attraction, which is billed as "a new level of hyper-realism'', complete with 3D HD technology and high definition imagery.
• THE RAMS ARE COMING BACK
Los Angeles is set to welcome back its very own National Football League (NFL) team, the Rams.
The Rams, who were previously based in LA from 1946-1994, are moving their base from St Louis to LA and will likely play in the Los Angeles Memorial Coliseum next season.
They are expected to stay at the Coliseum until the Rams' new state-of-the-art, $3 billion stadium - about 16km from downtown LA - is ready in 2019.  
• THE BROAD MUSEUM
LA's new contemporary art museum is home to 2000 works of art and is among the most prominent holdings of post-war and contemporary art worldwide.
The building is dubbed "the veil and the vault'', elevating the museum's storage space to centre stage in a vault with viewing windows so visitors can 
get a sense of the intensive depth of the collection and peer right into the storage holding.
Next door to The Broad is a series of music and performance halls, and across the street is the Museum of Contemporary Art.