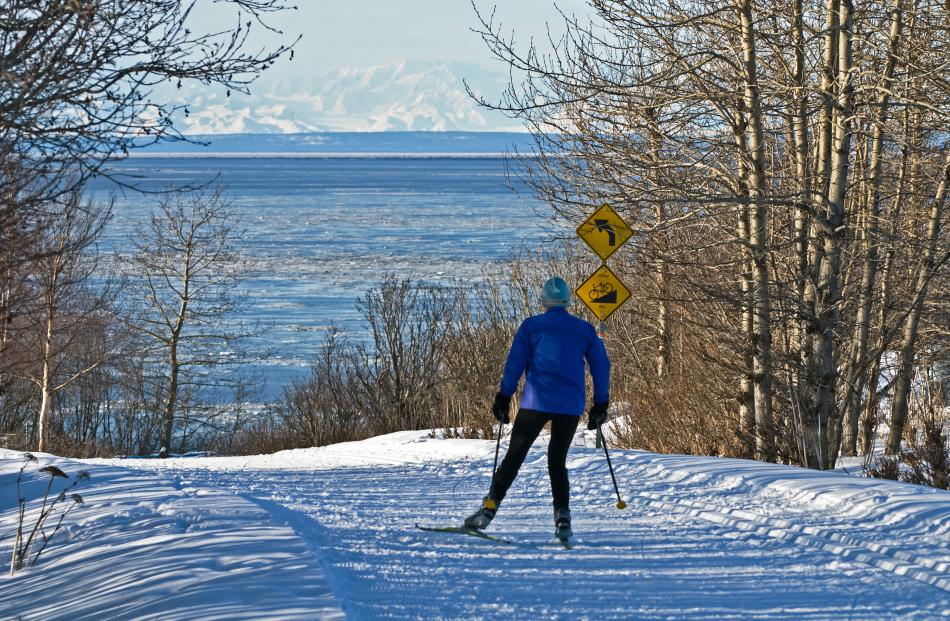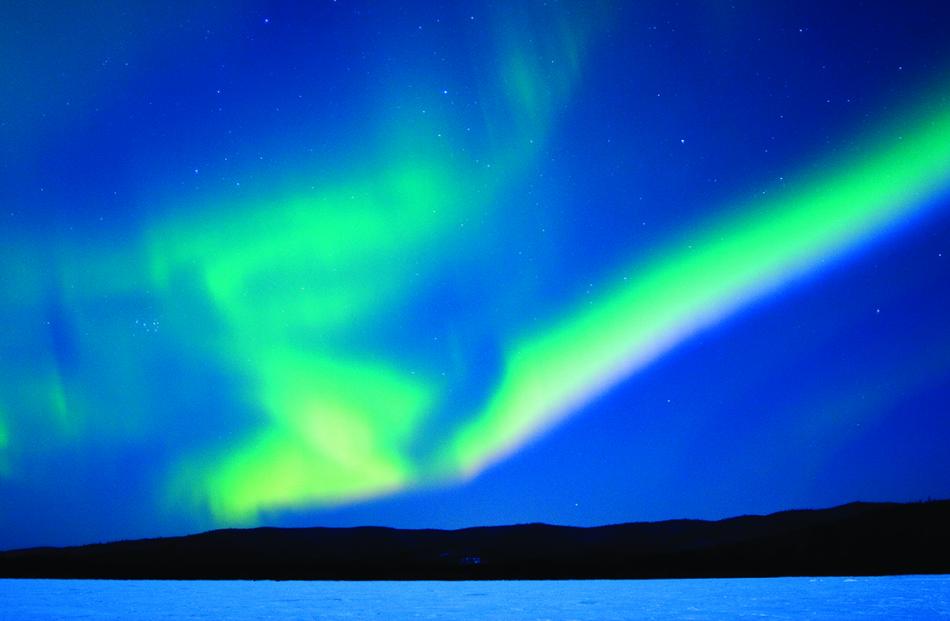 Most people visit Alaska's "back and beyond'' scenery and experiences in the northern summer, but winter is when the real Alaska comes to the fore. PAM JONES looks at the sub-zero, shoulder season attractions in the wilderness state.
• MUSH!
The famous long-distance Iditarod Trail Sled Dog Race starts in downtown Anchorage on the first Saturday in March and gives visitors the chance to get up close and personal with legendary dog mushers.
Or if you want to go sled-style yourself, go back-country further north in Fairbanks, where sled dog rides ranging from a half hour to a whole day are available.
Sled racing is also held in Fairbanks: the 1600km Yukon Quest International Sled Dog Race is held between Whitehorse, Canada and Fairbanks every February, and the Open North American Championships sprint event is held in Fairbanks every March.
• TRAVELLING BY TRACK
The Alaska Railroad has a variety of different trips and its Aurora Winter Train from Anchorage to Fairbanks travels through dramatic snow-filled landscapes.
It's sometimes possible to see the aurora along the railbelt, but there are even better viewing opportunities once you get to Fairbanks, whose
position under the "Auroral Oval'', a ring-shaped region around the North Pole, makes it one of the best places in the world to see the aurora borealis.
Aurora season is between August 21 and April 21. Fairbanks folk claim if you stay a minimum of three nights and are actively out during the evening hours, your chances of seeing the aurora are 90%.
• GET ON THE SLOPES
Winter skiing and snowboarding is something special in Alaska, which has some of the best snow conditions imaginable.
Try the world-famous Alyeska Resort, go cross country skiing on the outskirts of Anchorage or carve some fresh trails by heli-skiing, which is at its best at the end of winter and into spring.
• SPECTACULAR SIGHT
Portage Glacier is just an hour from Anchorage and a boat trip on Portage Lake provides spectacular viewing.
It will likely whet your appetite for more exploration on the water and off: Alaska's cruise season is mostly a summer affair, but the wilderness state's national parks are great to visit all year round.
• COOL ART 
The annual World Ice Art Championships in Fairbanks will be held next year from February 29 to March 27. The intricately carved creations are surreal, and attract about 45,000 visitors over the month.
Almost two million kilos of "Arctic Diamond'' ice, harvested from a large pond nearby, are used during the event, which features more than 70 teams from around the world.