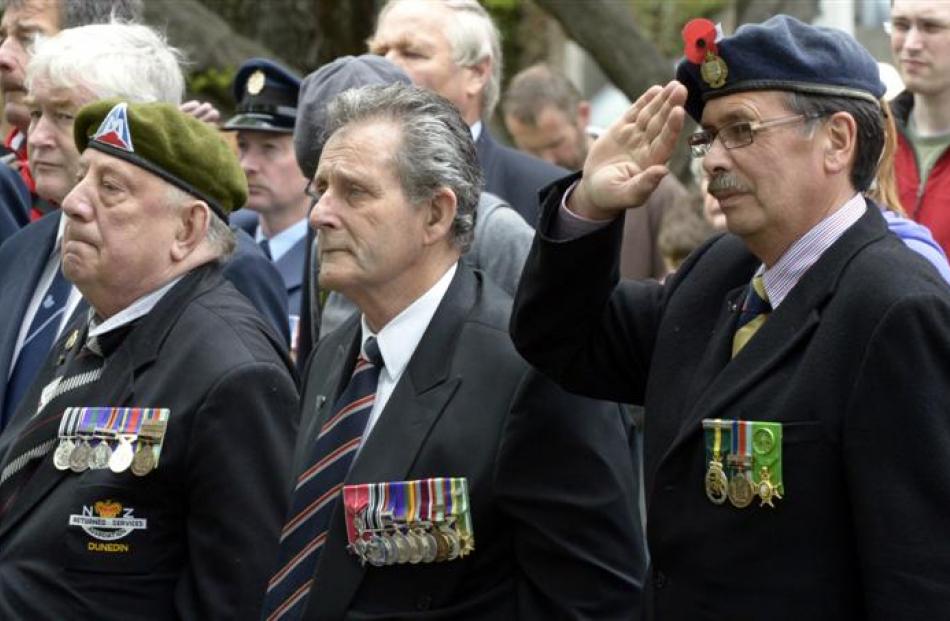 Attending the Dunedin Returned Services Association's Armistice Day remembrance service, held at Queens Gardens yesterday, are (from left) David Ellison, Fred Daniel and John Broughton.
The service was attended by several hundred people, and included a flyover by a replica Hawker Hurricane to mark the Allies signing an armistice with Germany, ending hostilities on the 11th hour of the 11th day of the 11th month in 1918.
A cannon was also fired to commemorate Armistice Day.
Speaker Commodore John Martin also acknowledged the six soldiers killed in Afghanistan in the past year.
The flyover by the Hurricane replaced the planned aerial visit by a World War 2 P51 Mustang, because of wind conditions in Wanaka.