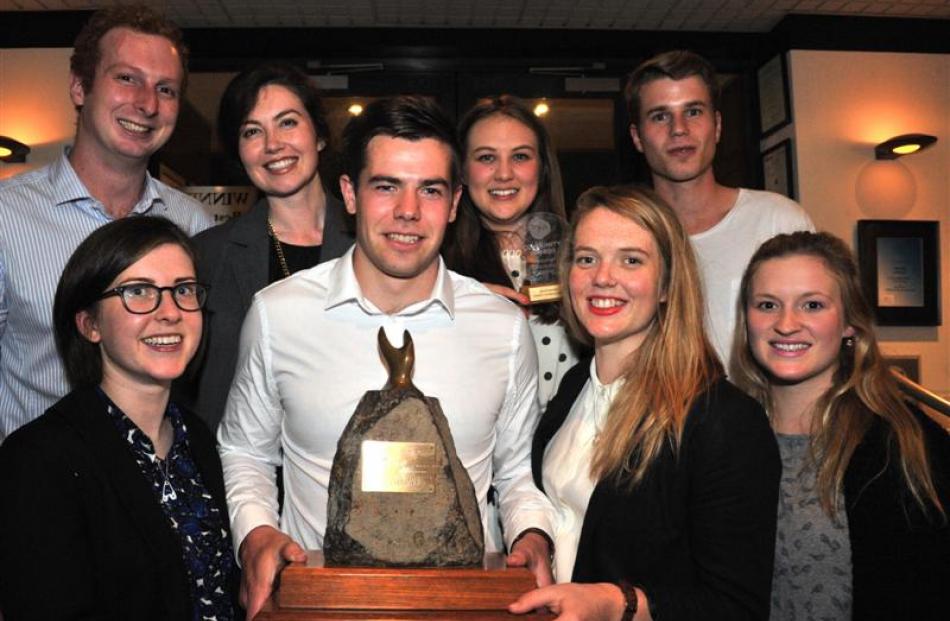 A charitable organisation set up by University of Otago students to help not-for-profit organisations has won the 2014 TrustPower Dunedin Community Awards.
The awards were presented last night at Toitu Settlers Museum by Mayor Dave Cull and members of Trustpower's leadership team.
Ignite Consultants received the Supreme Award for using the skills of students to help not-for-profit organisations.
''It is a really great initiative that benefits many different people throughout our community,'' TrustPower community relations representative Emily Beaton said.
Each semester, Ignite recruited students, put them in teams and they worked for about eight weeks on an assigned project related to an organisation, with mentors from the university and Dunedin's business community.
Ignite chief executive Alex Devereux said the award gave the group the encouragement it needed as it looked to its future development.
''It validates the work we do.''
Ignite will represent Dunedin at the 2014 TrustPower National Community Awards, which will be held in Wellington in March next year.
Alongside the community awards, TrustPower and the Dunedin City Council recognised secondary school pupils' service to their school and community with a Youth Community Spirit Award.
It was presented to Otago Girls' High School pupil Shirley Zang, who was described by her teachers as an ''amazing young woman with a heart of gold, changing the world with one project at a time''.
She received $750 in prize money, with $250 to be given to a community organisation of her choice.
A record 116 entries were received for this year's awards. Other winners were. -Heritage and environment: Spokes Dunedin, 1, Strath Taieri Community Centre Redevelopment 2.
Health and wellbeing: FoodShare, 1; The Night Shelter, 2; St Leonards School Community, special award; The Breast Room, commendation.
Arts and culture: He Waka Kotuia - King's and Queen's High Schools Kapa Haka Group, 1; The Rothesay News, 2.
Sport and leisure: Green Hut Track Group, 1; Crooked Spoke, 2.
Education and child/youth development: ChatBus, 1; Toy Library Waikouaiti, 2.
Youth spirit: Shirley Zhang, 1; Vivian Griffiths, 2.