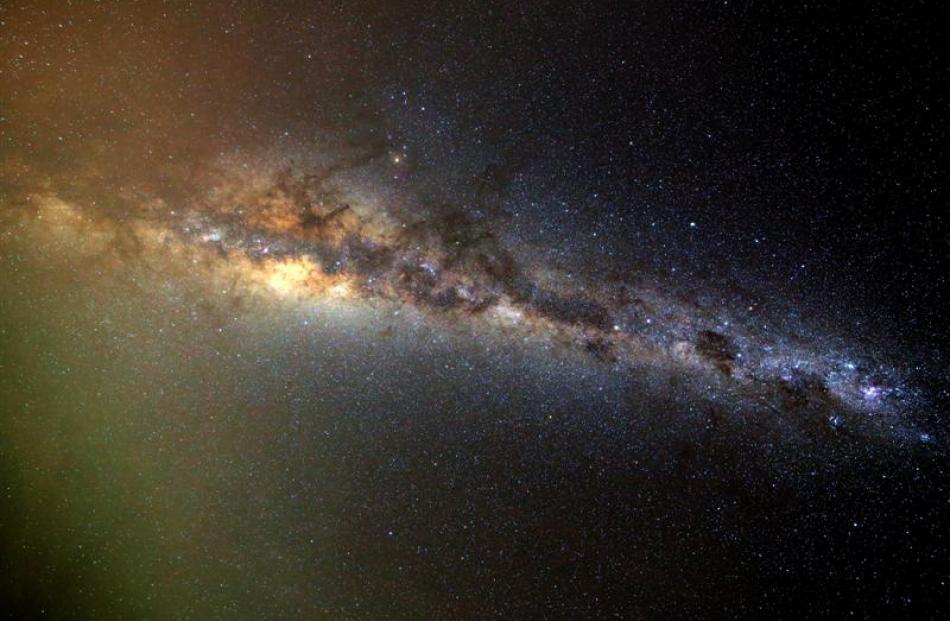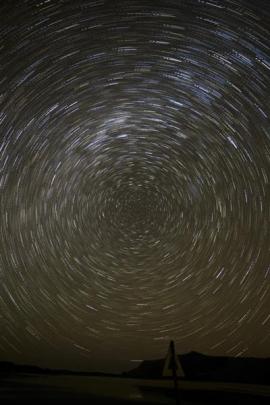 Dunedin's night sky is ''stunningly beautiful'', but could be better if efforts were made to reduce light pollution, Otago Museum director Dr Ian Griffin says.
Dr Griffin, who has a PhD in astronomy, shared with the Otago Daily Times photos he took of the night sky from Hoopers Inlet on Tuesday and is keen to draw attention to ''International Dark Sky Week''.
The week, which finishes on Saturday, was about celebrating the beauty of the night sky and raising awareness about light pollution, which was a problem in the city.
''[On Tuesday] night I was at Hoopers Inlet and took a few pictures looking towards Dunedin, and for a supposedly green city it's disappointing that we have got such bad light pollution.''
The light pollution, caused by street lights and ''badly shielded lighting'', left a ''dome of light'' blocking stars out of part of the sky.
Dunedin still had a ''fantastic night sky'', but with a bit of effort it could be better.
This did not necessarily involve spending ''huge amounts of money'' and could include simple measures such as shielding street lights to prevent ''upwards spill''.
Dunedin could then ''draw more attention'' to its ''fantastic, beautiful night sky'' as a benefit of visiting or living in the city, he said.
''One of the reasons I moved to the South Island [from the UK] was because it has got this fabulous reputation as one of the best places in the world to look at the night sky.''
This was due to comparatively little light pollution and its position on the globe.
''In this part of the world, the centre of the Milky Way passes more or less over head during our winter, so you get these stunning pictures of our galaxy.''
Occasionally, Aurora displays were also visible from Dunedin.
Dunedin City Council roading maintenance engineer Peter Standring said the council was looking to begin replacing its ageing street lights next year, which would result in a reduction of light pollution.
Whatever the new technology used - likely to be LED lighting - the council would demand there was ''no light spill'' up to the sky, Mr Standring said.
---
How to do it
Otago Museum director Dr Ian Griffin's tips for taking pictures of Dunedin's ''fantastic night sky'':
• Set your camera's exposure for about 30 seconds, which can be done on most digital cameras, and focus on ''infinity''.
• Use a decent tripod.
• Go out on clear nights when the moon is not in the sky.
• More features of the night sky are visible a ''short'' distance from the central city, for example in the Strath Taieri or south of Brighton.
• Free software is available on the internet, allowing you to combine pictures to create the ''star trails''.
---