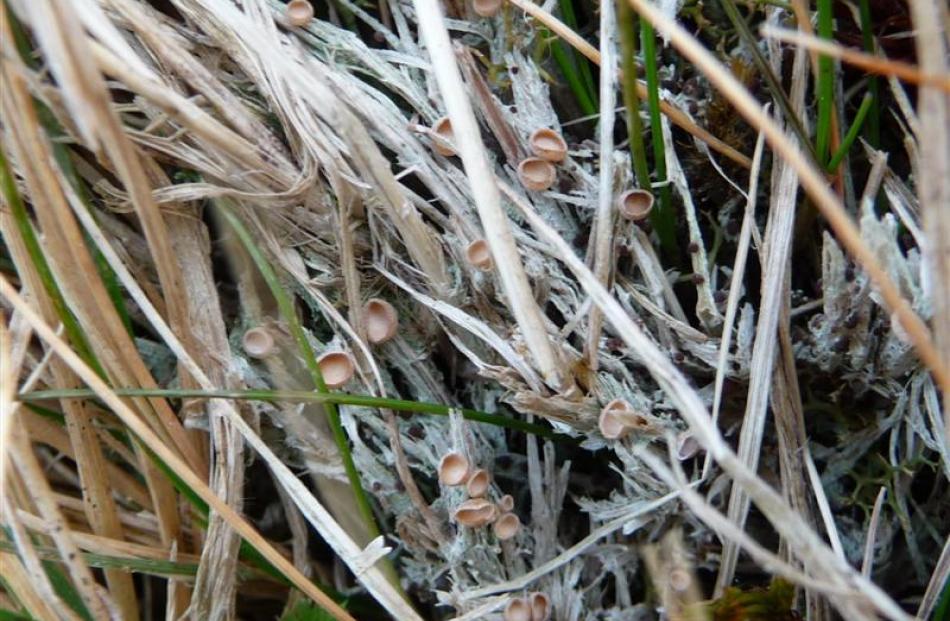 University of Otago botany PhD student Lars Ludwig has won a prestigious national botany award, the fourth Otago student in a row to win the annual award.
Otago botany department head Katharine Dickinson said Mr Ludwig's recent finding of several lichen species and one fungus, not previously recorded by scientists, near central Dunedin also highlighted the city's remarkably high plant biodiversity.
The greater Dunedin area should be promoted as ''the biodiversity capital of New Zealand'', Prof Dickinson said this week. Other scientists have previously noted that, among the country's main centres, Dunedin is home to the largest number of native moth species.
Mr Ludwig, who is German-born, gained the Wellington Botanical Society Tom Moss Student Award in Bryology for his recent presentation at the John Child Bryophyte and Lichen Workshop held on Stewart Island.
Bryophytes are a group of small, non-woody plants, including moss.
In his talk, he discussed the reproductive ecology of a rare subalpine bog lichen species, Icmadophila splachnirima, which he is studying for his PhD thesis.
He also discussed several other species that he has found during his field work, and that have not previously been described by scientists.
''Interestingly, all of these new species were found within a few kilometres from the Dunedin city centre,'' he said.
Prof Dickinson said winning the annual award four times in a row reflected positively on the university and the department.
Mr Ludwig's success in spotting several ''new'' species showed he had ''sharp eyes'', she added.
• Tom Moss was an active member of the Wellington Botanical Society for many years, and was a participant in the first John Child Bryophyte Workshop in 1983.