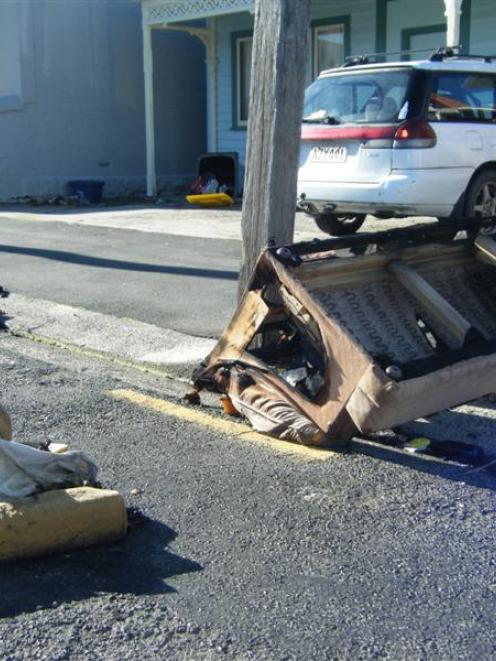 Party-goers who threw bottles at Dunedin police have been labelled ''cowards in the dark''.
Three students were arrested after a large party in Castle St North on Saturday, Southern District Command Centre deployment co-ordinator Senior Sergeant Brian Benn said.
Police were called to assist noise control about 10pm after noise complaints were made about the party, but the response from party-goers was ''not welcoming'', he said.
''We can appreciate a little bit of good-natured high-jinks from students but throwing bottles at police is past being youthful exuberance,'' Snr Sgt Benn said.
''When it's dark it's quite disconcerting because you can't see the bottles coming at you. It's cowardly and stupid and they are always going to lose.''
Two students were arrested for disorder and another was arrested for obstruction and escaping from police custody.
No police officers were injured as a result of the behaviour but, as police were leaving the premises, a couch was set on fire, which police also dealt with.
Police attended several alcohol-fuelled incidents in the area and a 17-year-old labourer was arrested for disorder.
Firefighters were kept busy with furniture fires. From 9pm on Saturday to 3am yesterday they attended five in the student area.
The behaviour was dangerous and not amusing, Snr Sgt Benn said.
Although several events were held in Dunedin during the weekend, he did not believe they led to the spike in disorder in the area.
''The university is doing a lot to address these issues, as are we, but it's still there on occasions,'' he said.