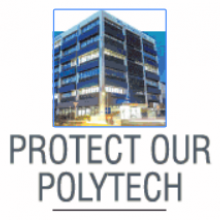 Dunedin entrepreneur and recently awarded 2019 New Zealand Innovator of the Year Ian Taylor offers some advice to the Government in the wake of proposed changes to the country's polytechnics.
Dear Minister Hipkins,
I don't know if you are an Eagles fan or not but I thought of you on Saturday night when Joe Walsh opened their concert in front of 33,000 fans under the roof at Forsyth Barr Stadium by proclaiming - "Now we can say we have played everywhere!"
You came to mind because it struck me that, if it hadn't been for the vision, determination and self-belief of the people of this region, this stadium would not exist and Joe and the Eagles would not have been on that stage, under our roof, for yet another fabulous night in the city - 33,000 fans, 26,000 from outside the city.
And why is that important? Well, it's important because it shows what can be achieved if you do not have to ask officials in Wellington for permission to do something. It's called autonomy and that is what your officials are threatening to remove from both the Otago Polytechnic and the Southern Institute of Technology.
The irony is that, as other cities around New Zealand now take their lead from us and try to find ways to build their own roofed stadiums, your officials have decided that rather than replicate the undeniable success of both of our southern institutions, you will simply take them and run them from Wellington.
And Minister, you have to understand we don't have a lot of confidence in decisions that have been made from Wellington over past years.
Remember the Hillside Workshops! In December 2012, this was the story on the front page of the ODT. "Six years ago, it seemed nothing could stop the rise and rise of the Hillside Engineering Workshops. Now, they have closed after Government-owned KiwiRail decided it could not keep them operating."
Sure, that was a board decision, but this was a government-owned entity, operating successfully in the regions and providing high-value jobs. More importantly, just as Phil Kerr has done with the Otago Polytechnic, Hillside Workshops had dragged itself up off the floor and turned itself into one of the most competitive, innovative and successful engineering facilities in Australasia.
And what did the country get in return for this decision out of Wellington not to intervene? A fleet of substandard, asbestos-ridden, Chinese-made carriages that failed to meet the most basic of quality tests.
And then there's Invermay. Another decision out of Wellington to effectively shut down a successful, high-value institution and move it north.
And what did we get from that decision? Not a lot, it would appear, given that plans to build the $206 million facility that was to be the home of the top scientists who were required to relocate from Dunedin have just been abandoned.
We in the South would find it very difficult to disagree with Dr Jock Allison, the former head of Invermay, when he observed recently that this plan had been a waste of money and a "disaster".
From what I have seen, it appears everyone agrees with you that there is a need for change in the current structure under which polytechnics operate.
What I didn't know was that consultation on this began in February 2018 and recommendations were provided to you in October.
That's almost a year of consideration and consultation with people who all agreed on a need for change.
Those recommendations were rejected by you in October and instead your officials were instructed to come up with a plan, the cynic in me could argue a predetermined plan, to just merge all 16 polytechnics into one.
That proposal was worked on by your officials between November and January - which included breaking for Christmas - and then released with a minimal six-week consultation period.
Surely even you will concede this decision is far too important to be based on a plan drawn up over Christmas and released with just six weeks allowed for consultation.
In the Maori world view we have a saying: "Ko nga tahu a o tapuwai inanahi hei tauira ora mo apopo". It translates to "The footsteps we lay down in our past create the paving stones upon which we stand today."
It is a world view that recognises it is our past that always lies in front of us. It is a view that ensures we learn from those lessons as we look to the future, particularly of our rangatahi, our young people.
If ever there was a time to take this view for our future, a time to pause, reflect and listen, this is it.
Nga mihi nui
Ian Taylor,
MD Animation Research Ltd
Polytech public meeting 
Alternative polytechnic merger proposal
Otago Polytechnic Hub, Forth St, tomorrow (March 5), 5pm-7pm