Art history at the University of Otago is set to be scrapped in 2020 after members of the university senate voted in favour of going ahead with a proposal to get rid of the programme.
Student magazine Critic Te Arohi reported on its website this afternoon that University of Otago vice chancellor Harlene Hayne cast the deciding vote rejecting an alternative resolution put forward to keep the programme as a minor, however that has not been confirmed by the university.
Members of the senate voted 32-31 against the alternative resolution. 
The meeting of the university senate, where the programme was discussed, began about midday. A spokesman for the university told the Otago Daily Times a "clear majority" voted to scrap it.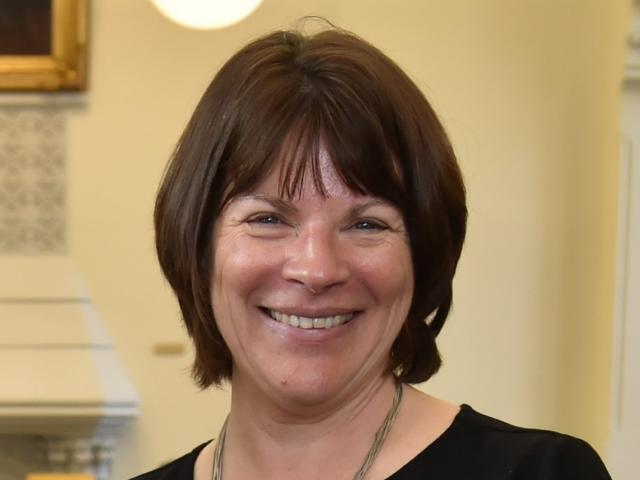 Otago University Students' Association president Caitlin Barlow-Groome and education officer James Heath attended and presented the senate with a petition signed by thousands of students who wanted the programme kept.
"I can confirm that [the 32-31 alternative resolution vote] was the final tally, Mr Heath said.
The decision will come before the University of Otago council to be ratified next month.
The Student Voice group held a rally just before the senate meeting in support of the art history programme.
About 40 protesters marched from the Union Lawn to the Clocktower, and then waited in the foyer for members of the senate to come through for their afternoon meeting.
Once the senators were assembled upstairs they shouted: "Vote to save''.
The protest was organised by student Finn Campbell, a member of the Student Voice group.
"We do want to remind them that the community's here and we do really care,'' he said.
"They have not actually listened to a wide range of groups on this issue.''
Mr Campbell said representatives from the Dunedin Public Art Gallery and Bellamys Gallery were present, along with other members of Dunedin's art community.
Blue Oyster Art Project Space director Grace Ryder, who attended the protest, described the university's proposal and lack of consultation with students as "abysmal to be honest'' but the same thing had been happening in humanities departments at other universities.
"It's symptomatic of a larger problem.''
The university's motto, sapere aude, translated as "dare to be wise'' not "dare to get a job'', she said.