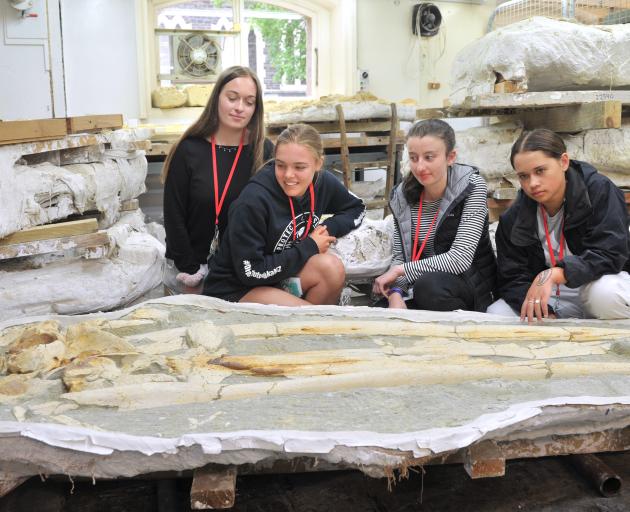 Four young visitors to Dunedin may have been senior secondary school pupils but were heavily outranked in seniority yesterday, when they encountered a 26million-year-old whale fossil.
Kaitlin Burden, of Christchurch, and North Islanders Pippa Benton, Annabel Chilcott, and Klee Begbie were among 380 participants in the University of Otago's 30th annual Hands-On at Otago programme.
They enjoyed their close encounter with a large whale fossil, of the Tokarahia kauaeroa species, from near Duntroon, in North Otago, while undertaking "snack'' study in geology.
The 380 pupils from throughout the country have converged on the university for its latest week-long programme for pupils studying sciences, humanities and commerce.
Kaitlin said her experiences had been "really interesting'', and Pippa said she now realised geology involved much more - including fossils - than she had earlier realised.
The programme offers a taste of research life at Otago, and pupils work on a project in the mornings, and try brief "snacks'' on other subjects in the afternoon.
Programme co-ordinator Dee Roben said that of the overall participants, 130 were pupils studying humanities or commerce.
This was the fourth year the event had been widened, beyond the earlier strictly science curriculum.