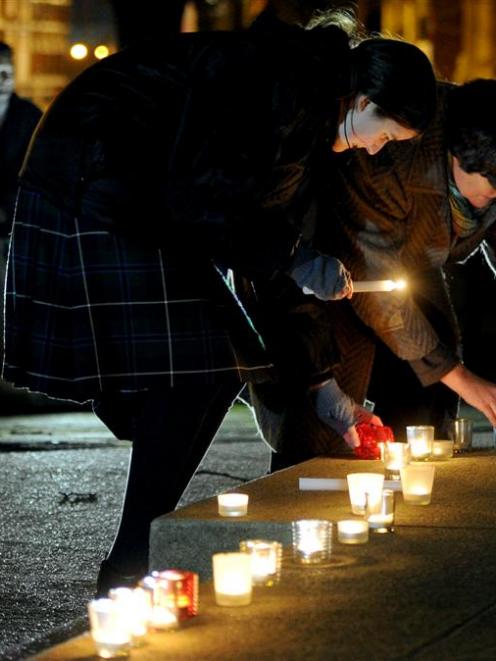 They were there to honour the fallen, but there were no brass bands, no 100-gun salutes, no nationalism and no xenophobia at the Cenotaph in Dunedin's Queens Gardens last night.
Instead, the aim of a peace rally 100 years on from the declaration of a war that killed more than nine million people was to honour the dead of World War 1 by making efforts to ensure there are no more wars.
Led by University of Otago foundation chair of peace and conflict studies Prof Kevin Clements, the vigil, which drew about 120 people, left First Church on a candlelit walk to Queens Gardens.
There, Prof Clements called for a full 10 minutes' silence, before speeches, followed by another three minutes of silent contemplation.
Prof Clements the world needed to find ''totally different ways'' to stop war occurring.
He said despite the call for no more wars, conflict was raging in areas like Gaza, Syria and Libya.
''We haven't learned our lesson - slaughter generates slaughter.''
The vigil included Quakers, Presbyterians and Buddhists.