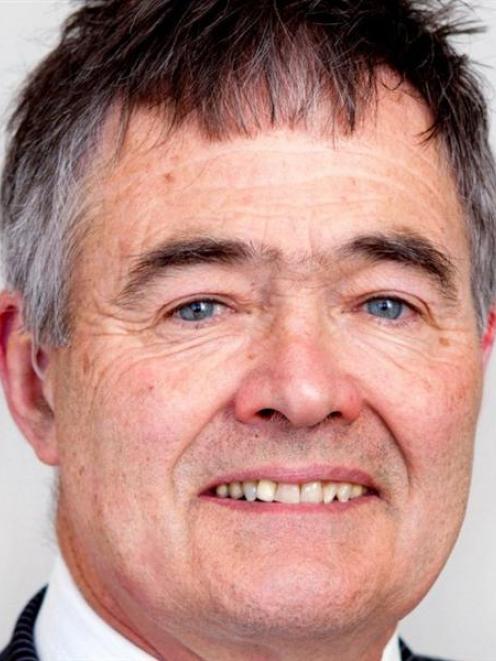 The heat is on the Dunedin City Council's targeted 3% rates rise as councillors prepare to debate unexpected demands for extra funding, Mayor Dave Cull says.
Mr Cull told the Otago Daily Times yesterday he still hoped the council's stated aim - of limiting any rates rise for 2014-15 to no more than 3% - could be achieved.
But he acknowledged emerging demands for extra funding not yet included in the council's draft budget for the coming year were putting the council's books under pressure.
Councillors would have to decide whether to try to do everything, and risk a rates rise higher than 3%, or allow some projects to fall by the wayside, he indicated.
''We could meet the 3% target by just not doing some things. Clearly though, if we try and do a lot more than what we had anticipated, it would be harder to do it within the 3% limit.''
He was not in a position to judge the appetite for either around the council table, ahead of budget deliberations beginning this afternoon.
''I honestly don't know. I can only express my view.''
His comments came after he and councillors heard from more than 170 submitters, from the 1119 who made written submissions, over three days last week.
The result was a list of requests and decisions, big and small, which would be debated by councillors during the next four days.
That included a suggestion the amount paid to Dunedin Venues Management Ltd each year should rise by $715,000 a year, to offset losses by Forsyth Barr Stadium, on top of a one-off $2.271 million to repay DVML's debt.
The additional annual payment would come from savings the council made on interest payments this year, while repaying DVML's loans faster would achieve ongoing savings in future years.
The proposal was among 19 council staff reports to be considered by councillors this week, some of which could have significant implications for the coming year's budget.
Mr Cull said the call for extra stadium funding was not unexpected, having been signalled earlier this year, and needed to be addressed.
''Regardless of how you feel about the stadium and how it's operating, the fact is they can't run at a loss. It has to be found somewhere.''
Paying down DVML debt would, in turn, generate ongoing savings by eliminating debt servicing costs sooner, he said.
A report by council financial planner Carolyn Howard listed last-minute changes to the draft budget for 2014-15, resulting in a $23,000 saving.
It also listed four as-yet unfunded items to be considered for inclusion in the budget, including the expected $300,000 cost of transferring public transport governance from the Otago Regional Council to the DCC.
Work on a St Clair sea wall risk management plan - also unfunded - was expected to cost at least another $95,000, and an invest-to-save option - installing energy-efficient lighting in the Civic Centre - was expected to cost another $65,000 up front.
There was also the as-yet unknown cost of a South Dunedin Community Complex shopfront to be considered, Ms Howard said.
Savings identified within the council's carry-forward budget amounted to $445,000, while funding sources for public transport governance changes were still being explored, she said.
Mr Cull told the ODT the financial implications remained uncertain ahead of this week's deliberations, and emerging demands for funding had put ''a lot of pressure on''.
However, he hoped the council would stick to its 3% target.
''In principal, I'm keen to stick to that myself. That's obviously a council decision, but I think the community has taken considerable reassurance in the last couple of years, as we've managed to hit the targets we've set without going over.
''I would like to keep faith with that.''