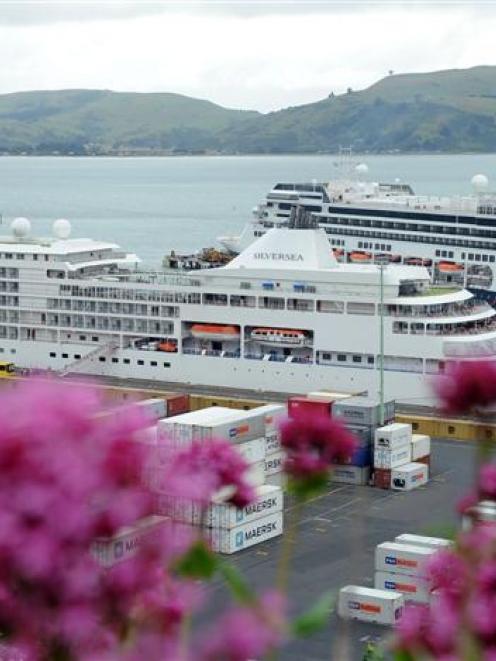 Otago produced calm seas, warm summer temperatures and just a little rain for the busiest cruise weekend of the season.
The cruise ships Silver Whisper and Volendam, berthed at Port Chalmers yesterday, were the fourth and fifth ships to visit in three days, following the Clipper Odyssey and the Diamond Princess on Saturday and the Rhapsody of the Seas on Sunday.
Between them the ships carry about 6800 passengers and almost 3000 crew.