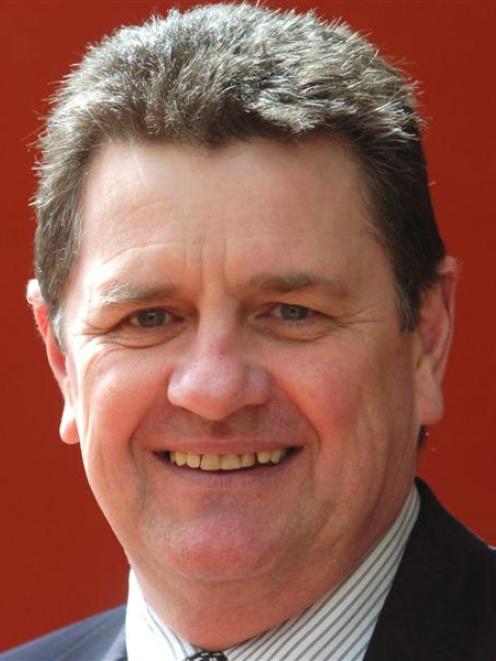 The Dunedin City Council has accumulated a $4 million bill for consultants working on the Three Waters strategy, but council water and waste services manager John Mackie says it is money well spent.
Mr Mackie told the Otago Daily Times the bulk of the $4 million spending between 2008 and June 30 this year had gone to four companies - Opus, URS, Beca and United Kingdom-based Wallingford Software.
The money helped pay for the development of hydraulic modelling of the city's $1.5 billion water infrastructure network, 11 integrated catchment management plans covering the city, and other work, Mr Mackie said.
The work was undertaken as part of the council's Three Waters strategy which aimed to plan for the future of Dunedin's water, stormwater and wastewater infrastructure until 2060.
Mr Mackie said the $4 million spend compared favourably with that in other centres, including Auckland, where $25 million was spent undertaking similar work from the late 1990s.
The spend in Dunedin included about $400,000 paid to Wallingford for its InfoWorks software, including licences and upgrades since 2008.
The software was used to build Dunedin's hydraulic model, which would be owned by the council and used in future to model the pressure-points and needs of the city's water network, he said.
It could also be used to model the impact of a new subdivision development or industry on existing water infrastructure, or what impact different engineering solutions might have, before the council committed to building and paying for them.
"These are dynamic models now that we'll own forever, and will form the basis of any future decision-making.
"It underpins your decisions with real information, with real data, and it gives you far more confidence in the recommendations that you're making to your financial decision-makers."
The council had initially planned to purchase the software and develop the model in-house over 10 years, but Mr Mackie said the pace of work - and therefore the use of consultants - had been increased to complete the work in a shorter period.
Peer-reviews and other expert input had helped keep costs down, while Opus worked as lead consultant, URS on stormwater, and Beca as project peer-reviewers.
"Five or six" smaller firms were involved as subcontractors.
Asked if he felt the spending was justified, or if the work should be completed in-house, Mr Mackie said maintaining the required level of expertise in-house would have been unaffordable.
"Now we've got the models built and we've got the hydraulic performance reports, and we've got the tools now we need, we don't need that amount of resource any more.
"If I'd recruited it directly, I'd have a room full of engineers, hydrologists, that I can no longer use.
"It's a matter of getting the balance right between internal resources and consultants.
"I think it's been a very worthwhile spend," Mr Mackie said.
The council's WWS unit had gone through restructuring at the same time the Three Waters project was beginning, leading to the development of an asset strategy team within the unit capable of looking at future network requirements, he said.
Consultants would still have an important role to play in new projects, Mr Mackie said.