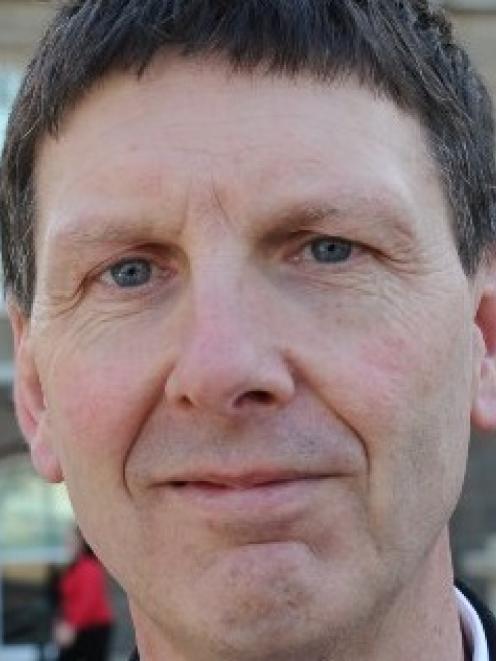 A Dunedin City Council staff member has resigned part-way through an investigation into ''irregularities'' in his CV, it has been confirmed.
The departure of the staff member, who worked in the council's city property unit, has left behind a trail of upset business owners inside the council's Wall Street shopping mall.
The council, in a brief statement, would only confirm a staff member had resigned partway through ''an employment investigation into possible irregularities with his previous work history''.
The council declined to name the staff member, and said the ''irregularities'' were unrelated to the staff member's property qualifications or competencies.
Business owners inside the Wall Street mall were reluctant to talk publicly, when contacted, but told the ODT concerns included a dispute over proposed changes to the mall's atrium space.
The staff member had suggested removing the mall's main stairwell to help create more room for new kiosk tenants, the ODT was told.
He had also raised eyebrows when, during a meeting with business owners in November, he outlined a proposal to rename the mall.
One business owner, who declined to be named, said he had concerns about the staff member's qualifications and his handling of ''simple commercial decisions''.
Changing the mall's name, in particular, would have added costs to businesses in the mall which had built their branding around the existing name, the owner said.
The council staff member was also said to have created a stir by telling Wall Street tenants some of them were getting a better deal from the council than others.
That occurred during a meeting with the mall's retailers, including the managers of several Australian branded stores, earlier this year, the owner said.
''I believe it probably is true, but it's certainly not something that you bring up at the first meeting, and that you discuss amongst 14 people who have vested interests,'' the owner told the ODT.
As a result, the relationship between the council and its Wall Street tenants had been damaged, and the fallout was continuing, at a time when both sides needed to work together, the owner believed.
''The confidence between the tenants in liaising with the council has gone backwards, that's for sure.''Attempts to contact the council's city property manager, Kevin Taylor, were unsuccessful.
Council spokesman Graham McKerracher, responding to further ODT questions, said in a statement the council would not discuss ''individual staff matters'', but there were no plans to rename the mall or reconfigure its atrium.
Asked if the council was concerned its relationship with tenants had been damaged, Mr McKerracher said simply: ''No.''