Five contractors cling to an Aurora Energy pylon on Quarantine Island as a helicopter removes the top.
It is one of two pylons on the island which were dismantled piece by piece yesterday.
Following the removal of the Quarantine Island pylons, Aurora Energy plans to undertake remediation planting and work where the towers were situated. Removal of the sixth and final pylon will take place on Goat Island today.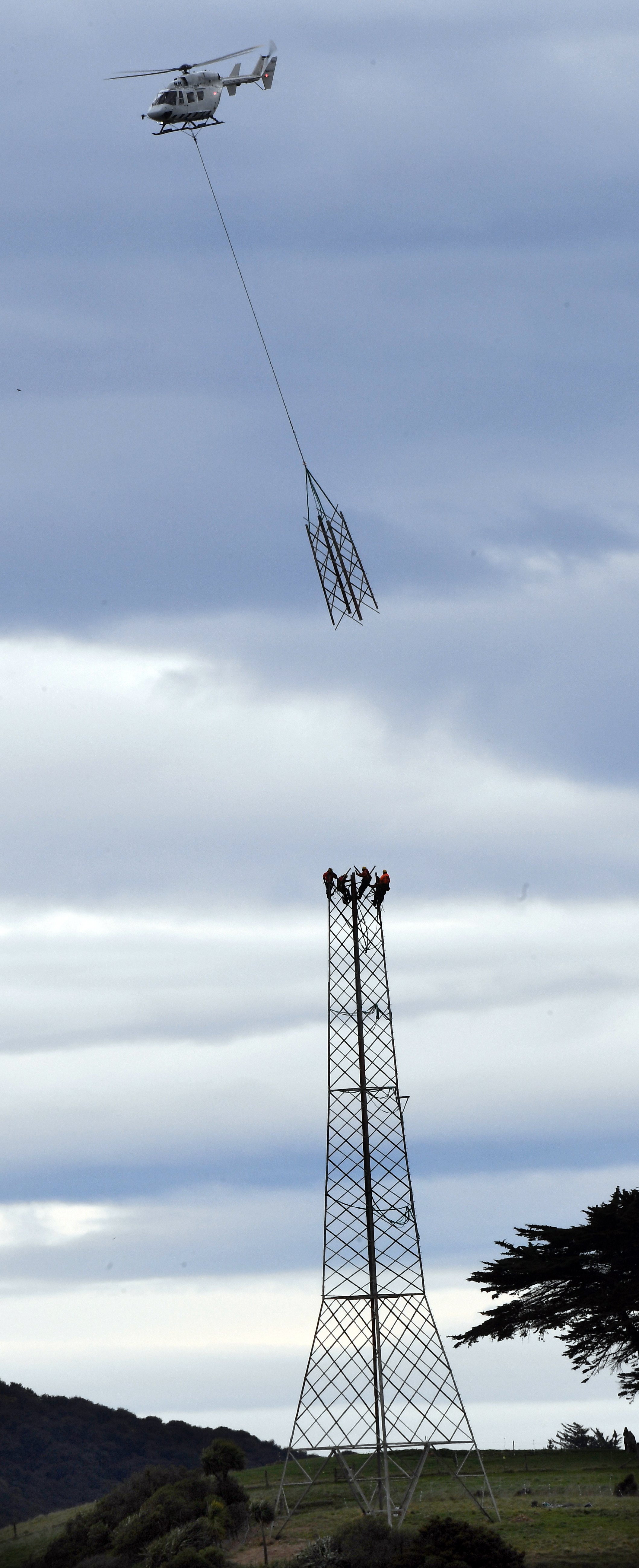 The ageing power lines and pylons have carried high-voltage electricity across Otago Harbour, from Port Chalmers to Portobello, for the past 60 years.
They have been replaced by two new submarine cables spanning the harbour floor between Port Chalmers and Portobello.