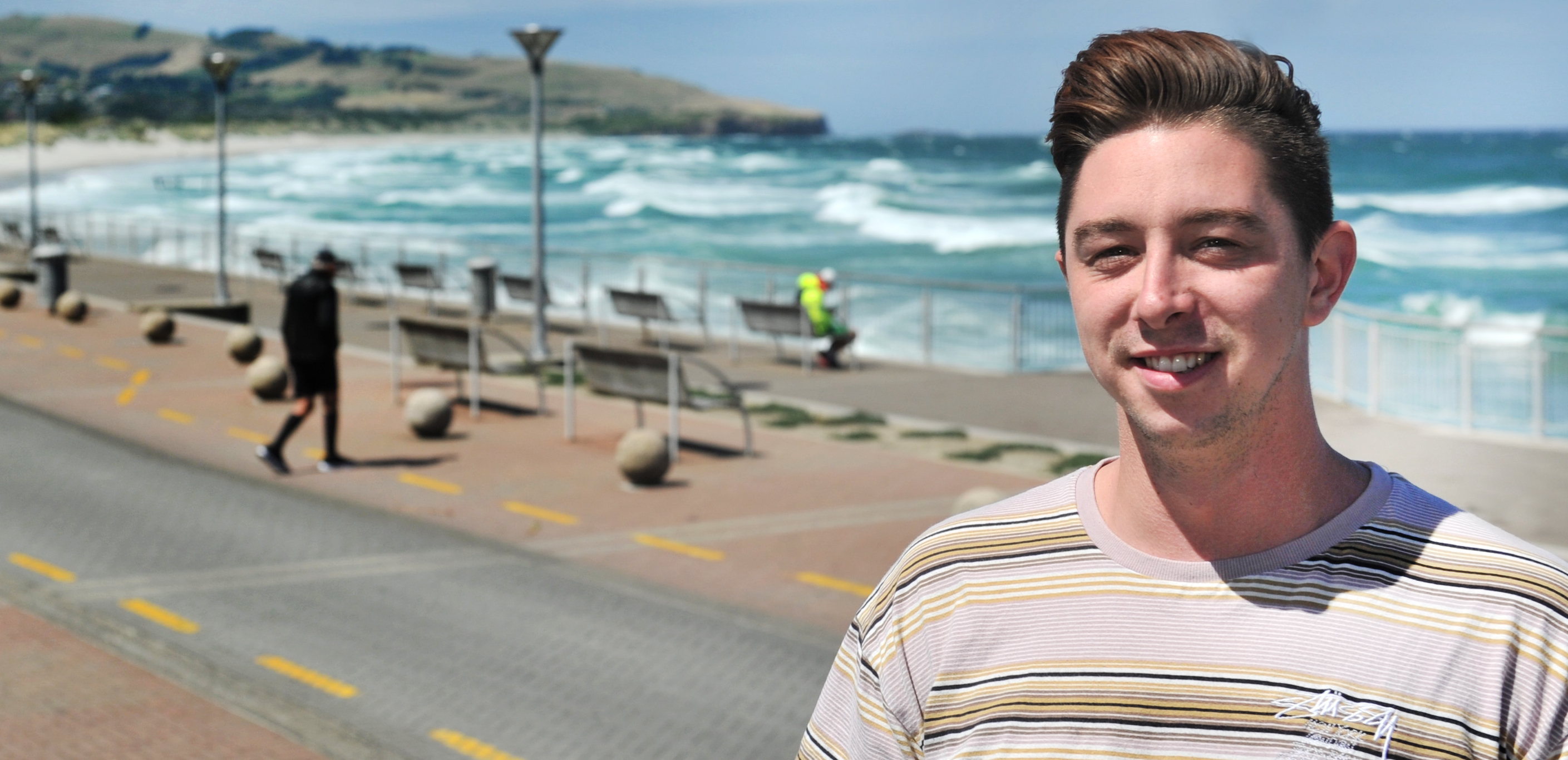 A proposal to pedestrianise part of the Esplanade in St Clair, while also boosting parking in the area, has received both brickbats and bouquets.
The idea, floated by Dunedin city councillor Conrad Stedman at this week's annual plan meeting, would mean vehicles would be banned from part of the Esplanade.
A nearby grass reserve in Bedford St would be converted into extra parking, while also providing alternative vehicle access to the waterfront and existing parking.
Beach St resident Andrew Stout was among the first to sing the idea's praises yesterday, contacting the Otago Daily Times to say it was a "great plan".
Congestion had been getting worse in the area, to the point where "we can't even get out of our garage — the cars just keep coming through".
He did not mind the congestion, but hoped the changes would stop noisy boy racers visiting the area, particularly at night.
Others supported the idea online, including one woman who said it would create more room for outdoor seating and plantings.
"This area could be amazing — so much potential!"
However, some businesses in the area were more circumspect.
Esplanade Motel and Apartments manager Wayne Saggers said pedestrianisation would "stuff us up", as guests used car parks underneath their units and delivery people needed access too.
But he acknowledged congestion was a problem in the area, as parking was at a premium.
"I understand they've got to do something, because we get people parking over our driveways all the time, and they bugger off and leave their cars.
"You can't get a park."
A Hydro Surf staff member, who declined to be named, worried the loss of vehicle access would hurt businesses in the area, as some customers liked to drive by before opting to come in.
"If people stop driving past, we'll probably get less foot traffic.
"We'd probably prefer the cars to keep rolling through."
He supported the proposal to increase parking in the area, but not pedestrianisation.
Zaibatsu Hair Art manager Cody McIlroy said he could see both sides of the argument.
He had witnessed some "very, very close calls" between pedestrians and vehicles over the years, and acknowledged a shortage of parking was hurting businesses.
"At the moment we do clients within 45 minutes gaps, and they're really struggling to find a park as is. They end up being 10-15 minutes late because they've had to park either light years away, or they just can't find a park."
However, people would often do a "quick drive-by" to see how busy the cafe below the salon was, "and if they found a cheeky park outside they could swoop in and pick up their takeaway coffee".
He could also see the potential in extra space for outdoor seating, or even a night market, to "really catch people's attention", Mr McIlroy said.
Cr Stedman's proposal will be covered in a council staff report on options and costs for planning changes to parking, roading and recreation facilities in the area.
The report will be presented as part of annual plan deliberations in May.