A former Dunedin woman now living in Baltimore says Hurricane Sandy has yet to fully unleash where she is, but ''the whole city has shut down'' as it braces for the storm.
Dr Sandra Mooney, an associate professor in paediatrics at the University of Maryland, said schools were among the first institutions to be closed in the city of 620,000, and universities and some medical centres followed soon after.
Maryland Governor Martin O'Malley had appeared on television asking residents to stay at home.
While the worst of the weather was still expected to come, Dr Mooney said it had rained all night and the winds were starting to pick up.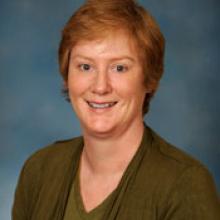 They were forecast to increase through the day before slacking off again.
Dr Mooney said her family had put aside plenty of water, and were not too worried about cooking as they had a gas stove and a barbecue at hand if needed.
Sandy was expected to make landfall on the US East Coast early on Monday evening (local time), the US National Hurricane Center said.