Otago Polytechnic is going from strength to strength - student numbers have grown for two years running and the institution is making surpluses large enough to invest in new buildings. Otago Daily Times tertiary education reporter Vaughan Elder talks to chief executive Phil Ker about the year ahead and how the polytechnic plans to continue its recent run of success.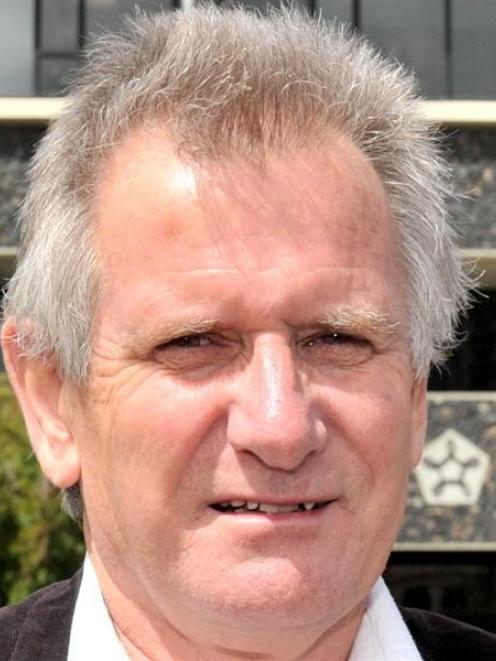 While Otago Polytechnic has often lived in the shadow of its much larger neighbour, in recent years it has been outperforming the University of Otago when it comes to enrolments, with two consecutive years of growth and a third expected this year.
By the end of this year, 4220 equivalent full-time students (Efts) were expected at the polytechnic and Mr Ker was keen to see that number continue to grow.
In order to stay an attractive option for students, the polytechnic had begun a building programme aimed at refreshing its campus.
The programme started at the end of last year with the commencement of the $10 million to $12 million learning link project, which involved building an atrium linking the polytechnic's F and H blocks and transforming the ground floor of both buildings into a ''student hub''.
New buildings, such as the learning link, were needed to meet the expectations of students who came to the city from outside Dunedin, Mr Ker said.
''We have to keep investing in making our campus attractive, to bring people here.''
This was especially true given the number of students who came to the polytechnic from outside Otago.
''I'm not sure that a lot of Dunedin people appreciate that for Otago Polytechnic, 40% plus of our learners come from outside Otago.
''That's by far and away the highest proportion in the whole sector. So we are attractive to people elsewhere in New Zealand and we have to keep it that way.''
Compliance work on the learning link had been completed over the summer break and work on ''more exciting'' aspects of the project would continue this year - with work on other parts of the campus to start once that was finished in 2015 or 2016.
''We have two more major projects that ... complete a modernising of the campus and really future-proofing it.''
The next two projects were modernising the polytechnic's Art School and enhancing its trades facilities.
Being able to invest in new buildings depended on running surpluses, and on that front the polytechnic had a ''revenue diversification strategy'', which it was pursuingThis involved growing its ''open learning'' and online learning operation, expanding its Auckland campus and ''scaling up'' its applied research and knowledge transfer teams.
The polytechnic was investing a lot in curriculum development for both its open learning business, Capable NZ, which accessed skills people gained on the job, and for online learning.
''Its really good for the polytechnic that we do get into those new markets.''
Mr Ker expected the commercial design and development centre innovation workSpace, which specialised in ''knowledge transfer'', would soon outgrow its facility.
''[Expansion of the facility] was inevitable with the growth trajectory they are on.''
The Auckland campus, targeted only at the international market, took on its first students in August 2012 and was already proving more popular than expected.
''That exceeded its first intake targets by a long shot and we are already budgeting for doubling the operation this year over last and at this stage we are thinking it will more than double.
''We will, in all likelihood, be looking to expand the campus by year end.''
It was also running an international ''innovation tour'' where staff, subsidised by the polytechnic, were travelling to leading North American companies, to see how they generated fresh ideas.
The tour was part of a push for greater innovation at the polytechnic.
''We really value innovation ... and since we have been making good surpluses we have been able to set aside significant funding to run with innovative ideas, knowing that they won't all work, but it doesn't matter.''
The polytechnic was working on becoming more sustainable, which involved looking at reducing air travel and its information technology footprint.
''We have already done one of the big things, which was shifting the coal burner to woodchip; that's caused a massive reduction in our carbon footprint.''