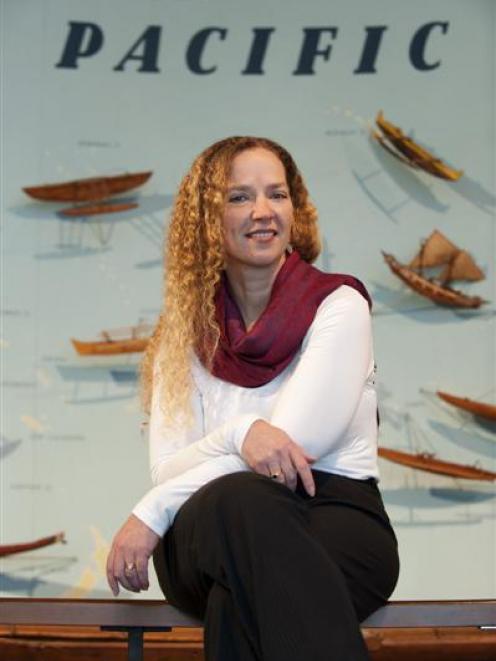 A James Cook Research Fellowship will help University of Otago Prof Lisa Matisoo-Smith trace the vast human journey from early origins in Africa to Maori settlement in New Zealand about 750 years ago.
And Otago University geology doctoral student Jamie Howarth was ''truly delighted'' to receive a Rutherford Foundation Trust Award ($182,000 over two years) to pursue postdoctoral work into the history of earthquakes around the Alpine Fault. He will be hosted by GNS Science.
Patricia Larsen, of Auckland, a former Otago Girls' High School pupil and ODT Class Act winner in 2008, was excited to receive a Rutherford Foundation Trust Award to complete a PhD in cosmology at Cambridge University, England.
Prof Matisoo-Smith, of the Otago anatomy department, was ''thrilled'' to receive the fellowship, which is also administered by the Royal Society and was among a series of fellowships and scholarships announced by the Government on Thursday.
Her funding amounts to about $100,000 plus GST a year for two years, with an annual expense allowance of up to a further $10,000.
''I am excited about undertaking the proposed research and hope that the New Zealand public are as interested in the project and come out to participate!'' she said. Her research asked the question: ''What does it mean to be a New Zealander?''''Genetic studies indicate that we can all ultimately trace our origins to Africa.
''About 65,000 years ago, modern humans started expanding across the globe.
''The final landmass settled by humans was Aotearoa/New Zealand, just 750 years ago.''
She asked if the genetic history of the population of Dunedin, for example, with its strong Scottish heritage, was ''significantly different from that of Auckland or Wellington today''.
A genetic survey that sampled 1000 people in the five major urban populations of Auckland, Hamilton, Wellington, Christchurch and Dunedin, possibly combined with sampling some smaller centres, would provide a ''very interesting picture of the social history of a multicultural New Zealand'', she said.
Other James Cook Fellows: Prof John Montgomery, Auckland University; Prof Robert McLachlan, Massey University; Prof Colin Wilson, Victoria University of Wellington. Other Rutherford Foundation scholarships: Dr Peng Du, Dr Kimberley Mellor, Dr Renata Kowalczyk, all Auckland University; Dr Estelle Dominati, Palmerston North, AgResearch; Jordan McMahon, of Hamilton, Michigan University; Thomas Wright, Auckland, Oxford University; Scott Thomas, Christchurch, Cambridge University.