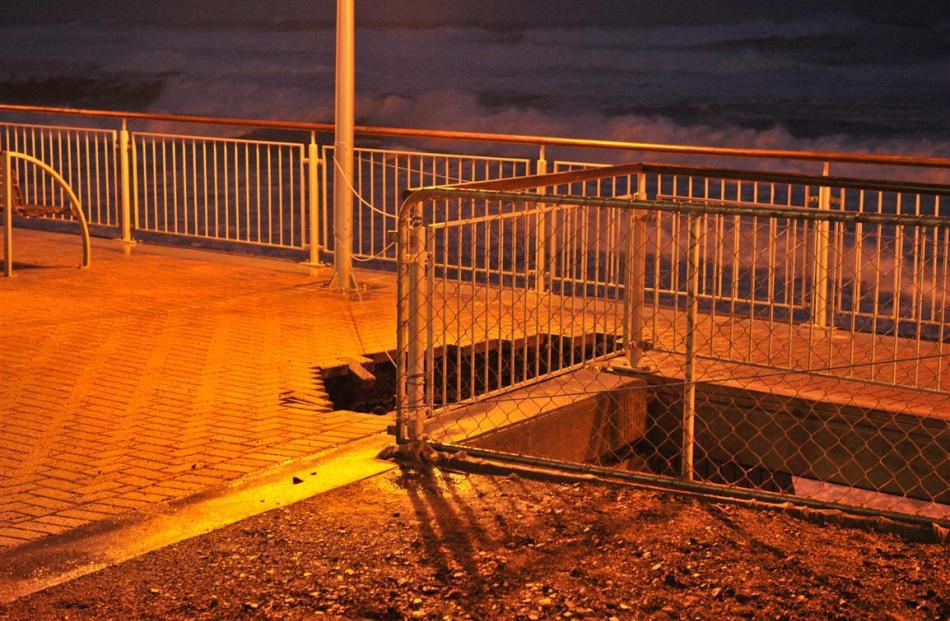 A new sinkhole has opened up in the Esplanade at St Clair after heavy seas battered the sea wall.
The hole appeared about 5pm this evening and the eastern part of the Esplanade has been cordoned off.
Dunedin City Council staff say the extent of the problem will not be known until the sea wall below can be inspected at low tide tomorrow.
The area has experienced big tides over the past few days. 
Several holes opened up in the Esplanade last year after big tides sucked sand away from beach exposing the foot of the wall allowing fill to escape under it.
Full story in tomorrow's Otago Daily Times.