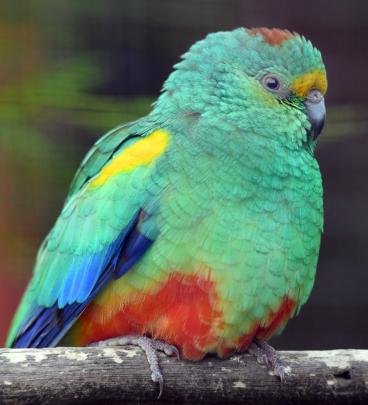 The caging of exotic birds is a dated practice for a council to be seen endorsing, a Dunedin city councillor says.
Rehabilitating injured wildlife, conservation, education and a native bird breeding programme could be a better focus for the Dunedin Botanic Garden's aviary area, Cr Steve Walker has suggested.
''My personal feeling is that there will likely be increasing calls from the public for us not to be seen to be supporting the caging of exotic birds,'' he said.
The Dunedin City Council is formulating a development plan for the botanic garden.
Details have yet to be made public and the council has not provided clear indications about what it intends the future of the aviary to be.
However, council parks and recreation group manager Scott MacLean said the council had received a wide range of views.
Among the exotic birds at the aviary are macaws, cockatoos, corellas and parrots.
Cr Walker said he was keen for partners such as Orokonui Ecosanctuary, the Department of Conservation, The Wildlife Hospital — Dunedin, Project Kereru and Oxford Bird Rescue to help shape the future of the garden.
The aviary supports the wildlife hospital by housing birds needing to recuperate from surgery, injury or trauma.
Cr Walker is chairman of the Dunedin Wildlife Hospital Trust.
''I'm not for one moment suggesting that the caged birds at the botanic gardens are not very well cared for, but my personal view is that birds are meant to fly and be with others of their own kind in a natural environment,'' Cr Walker said.
Mr MacLean said the aviary housed a range of native and exotic species.
Some lived for a long time and were unable to be released into the wild, he said.
The aviary bred native birds for release and it was part of two captive management programmes - the South Island Kaka Parrot and Kea Parrot programmes.
Dunedin resident and former city council staff member Mick Reece said he believed the aviary was one of the best in the country.
Birds had been bred successfully there, both exotic and native species were looked after well and the attraction was popular with the public, he said.
The facility had moved in the direction advocated by Cr Walker, but Mr Reece said some birds had been donated and cockatoos could live for 50 to 100 years.
Mr MacLean told a council infrastructure services meeting this month a more detailed look at the future of the aviary could result from an implementation plan stemming from the garden's development plan.