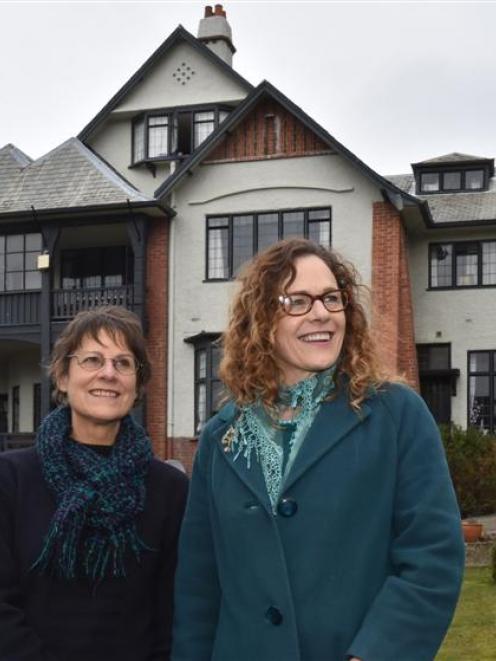 One of Dunedin's biggest heritage areas is under threat from increasing development of high density student flats, a new lobby group says.
About 60 people from around the area have banded together to form City Rise Up, a group tasked with ''maintaining the character'' of central Dunedin and stunting what it says is a major demographic shift.
Founding member Meg Davidson said development of residential homes was inevitable given Dunedin's rising student population, but ''we just want to see it done right''.
''Our goal is to encourage developers to respect heritage buildings and build within the character of the area.
''There are many special buildings all over City Rise.
''Hardly any are protected, and all are virtually under threat.''
The preservation of the city's warehouse precinct should be used as an example, Ms Davidson said.
''It's been done in the warehouse precinct and I see no reason why it can't be done in City Rise.''
City Rise is generally regarded as the area west of George and Princes Sts and below the Town Belt.
Compounding the problem was antisocial behaviour that had spread from the city's student area and driven residents away, Ms Davidson told the group at a meeting last month.
''This antisocial behaviour has become normalised and, now, with the student roll growing, it has spread to the suburbs outside the immediate student area.
''Permanent residents deal with this behaviour daily and the small individual stressors accumulate year after year. It is little surprise that people move away.
''Until now, nobody has joined the dots and recognised what is happening to our inner suburbs.
''A major demographic shift is occurring and, along with it, a major degradation of heritage values.''
The historic Ritchie House in Heriot Row, bought a year ago by Jacqui Dickson and her partner, Neil McDonald, should be the benchmark for developers, Ms Davidson said.
The house was converted into a 16 room studio apartment but had not lost its appearance or authenticity.
Ms Dickson said she and Mr McDonald acted as custodians for the city.
''We understand what we've got here. It's a part of Dunedin's history.''
Dunedin Mayor Dave Cull said he encouraged Ms Davidson to set the group up when she raised concerns with him.
He said the problem was two fold.
''The first is residents in the area are affected by certain behaviours ... the impact on non student residents might be felt most acutely.
''The second is it's an older area of town and there's concern the conversion of it in to multi flat accommodation for students could lead to the degradation of architectural heritage. I hear what they're saying.''
Mr Cull said the second generation district plan being prepared by council was the right forum for the group to voice its concerns.
That was expected to be released to the public for formal submissions in about a month.