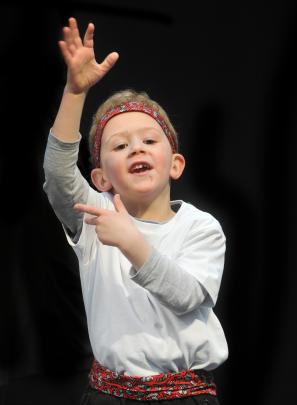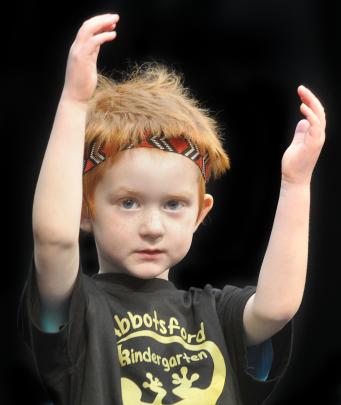 Dunedin's Edgar Centre had a cuteness overload as hundreds of tiny tots in kapa haka gear took the stage for the 24th annual Polyfest.
About 600 kindergarten and primary school pupils performed songs like One Day a Taniwha and Tutira Mai Nga Iwi in front of excited friends and family during the Maori and Pacific Island Festival.
A few performance nerves and tears did not prevent the children from getting loud cheers from the audience.
While their singing and dancing was frequently out of time with the songs, the young performers captivated their audience in a way some seasoned performers do not.
Polyfest co-chairwoman Angelina Kiore said she had been involved with the festival for the past 23 years and it was continuing to improve.
''There has been an increase in participation numbers, an increase in expertise and an increase in community participation.''
The festival was about strengthening the identity of Maori and Pasifika and educating others, she said.
''For young Maori and Pacific Island students, and also for their families, this is the one place where they can share their identity with the community.''
She praised teachers who made the effort to learn te reo and volunteers who taught children the performances.
The festival left everyone feeling good.
''I love seeing nannies and papas in the audience bursting with pride.''
The festival continues today and finishes with high school pupils on Friday.