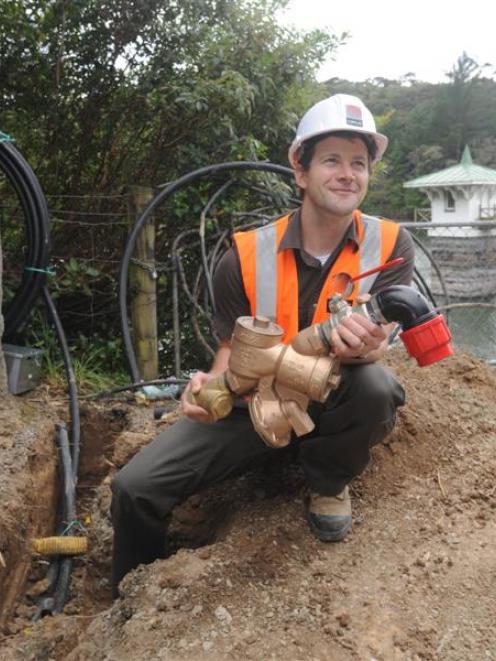 A $27,000 irrigation system is almost complete at the Ross Creek reservoir dam in Dunedin, a system that should deal with concerns about dryness in the core of the dam.
The work to install the system follows the discovery of cracks wider than a fist, found in the dam's embankment last June.
The council responded, in part, by lowering the reservoir's water level by between 1.5m and 2m, which resulted in concerns the embankment uphill from the cracks could dry out.
Opus engineering geologist Shane Greene said the irrigation, which would keep the clay core of the dam moist underneath its crest, was provided by a series of pop-up sprinklers on the path beside the dam - a path popular with joggers.
To stop passers-by receiving unexpected showers, which might be popular in summer but less so in the colder months, Mr Greene said the system would probably be turned on at night.
Soil monitors that tested the moisture levels could be installed later, he said.