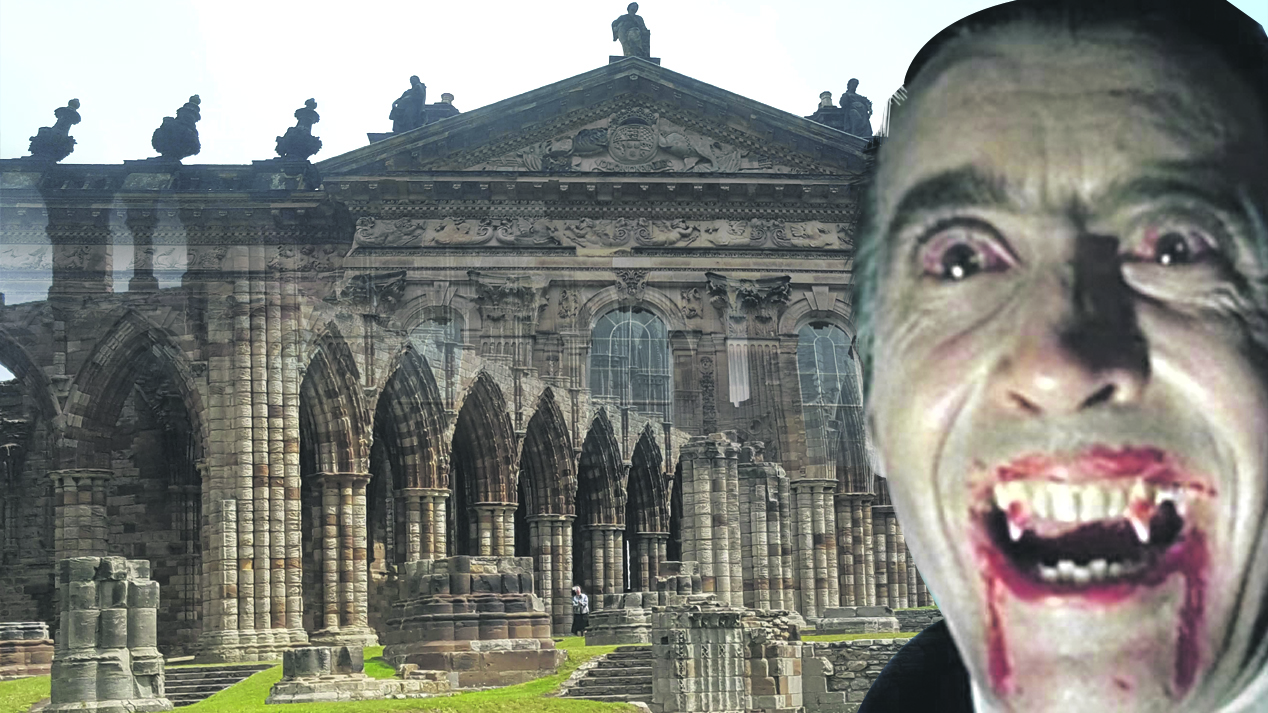 David Loughrey went overseas recently. Or did he? Here, he explores the top three existential questions would-be travellers might like to consider before they buy their tickets.

1. Is there really such a thing as overseas?
I'm sure I'm not the only traveller who has wondered whether overseas really exists.
We all get into metal tubes with small round windows and supposedly fly over the sea, but is it not just possible we are flown round and round in circles and deposited in a paddock near Lumsden where clever set design and the use of an army of extras makes us believe we are in London or Edinburgh or suchlike?
Do the taxis we take really travel across London from the Tate Modern to the Victoria and Albert Museum, or are we going in circles in that Lumsden paddock next to a blue screen with made-up urban scenery, before being deposited in vast fake museums made of plaster of Paris and papier mache designed to fool us into thinking there is a world outside New Zealand?
Does that explain the knowing looks and smirks on the faces of museum staff when you ask directions?
Surely it's not beyond the bounds of reason to think the world has been carefully set up as a vast joke at your expense, where everyone knows something you don't, in which you are nothing but a patsy lost in a vast cacophony of cruel laughter.
Food for thought.
2. Is the United Kingdom made of Plasticine and modelling clay?
The United Kingdom, if I was really there, had a faint but extremely persistent feeling of unreality about it.
Everywhere you go there are historic castles and ramshackle abbeys apparently worn and frayed by time and the tides of human passions.
Cobblestone streets and small, aesthetically pleasing churches populate country towns that feature charming bookshops and tea rooms with quiche and apple turnovers and lashings of cream, and there are second-hand shops, newsagents and village greens.
It all looks real, but then cracks begin to appear.
You go to a stately home like Castle Howard in North Yorkshire, and immediately begin to have your doubts.
You recognise the drive that sweeps grandly in front of that strange temple to extreme historic wealth, the mute statues that look forlornly down on the perfectly groomed lawns, and the gilded fountains, and you realise it's all fictional.
It was on television in Brideshead Revisited, ages ago, in the 1981 British television serial starring Jeremy Irons and Anthony Andrews, and it also featured in the 2008 film starring Matthew Goode and Ben Whishaw.
Even the lavish interiors are featured in those productions, a dead giveaway the entire pile is little more than a recently constructed and elaborate fiction.
In the charming but also clearly recently manufactured harbour town of Whitby, on the Yorkshire coast, you come across the crumbling Whitby Abbey, supposedly with hundreds of years of history, which includes being sacked by marauding Danes.
Then you remember you read about it in Bram Stoker's Dracula; the abbey and the 199 steps that lead there all featured in that fine novel.
But Dracula isn't real, and neither, clearly, is Whitby.
The town doesn't even bother to hide the fact it is fictional; the visitors' centre brazenly advertises Dracula experiences, not bothering to cover up the fact the whole place is a figment of the imagination, and the abbey and other of the town's features have been hastily cobbled together using Plasticine or some sort of modelling clay.
And so surely is the whole of the United Kingdom, a massive model cleverly set up to lull you into the belief that it exists, that stuff you have seen on the telly for years and years is real, and that you can trust your five senses as they try to convince you reality is just that.
Who are they trying to fool?
3. Back to Dunedin; or are you?
French philosopher Rene Descartes came to the conclusion at one point in a lifetime of very rigorous thinking that because he thought, he therefore existed.
As travellers wing their way back to Dunedin on a domestic flight, sweeping gently into our charming and well-run airport in its inviting rustic setting, they may find solace in that thought; they are thinking, therefore they are, and all is right in the world.
Perhaps.
But can you trust the senses that feed into that thought, your sight and hearing, touch, smell and taste?
Those senses can be notoriously unreliable.
Tyres might appear to rumble on asphalt underneath as you are transported past Maungatua, but do they, and are you really on the Taieri and how can you ever know for certain?
Is that Mosgiel you are passing, that improbable suburb whose very existence you have always subconsciously questioned in the unlit alleys and back streets of your mind?
Can Green Island really be proved?
What about the fairy-lit Lookout Point bridge in its gaudy hues; can it really be?
Perhaps home is a vision someone had, and Dunedin, a southern outpost clinging gamely to frozen hills so as not to slide into cold harbour waters, just a concept, a puzzling abstraction at the corner of your consciousness, a long forgotten chapter of a surreal and fevered dream.
But back from a world built of Plasticine and papier mache, peopled by smirking extras and blue screens in fictional towns or paddocks out the back of Lumsden, perhaps you could just recline in your car seat and watch a city probably made of balsa wood and modelling glue waft fancifully past your window as you relax into the unreal.
Because everyone knows planes can't possibly fly.
The very idea is absurd.