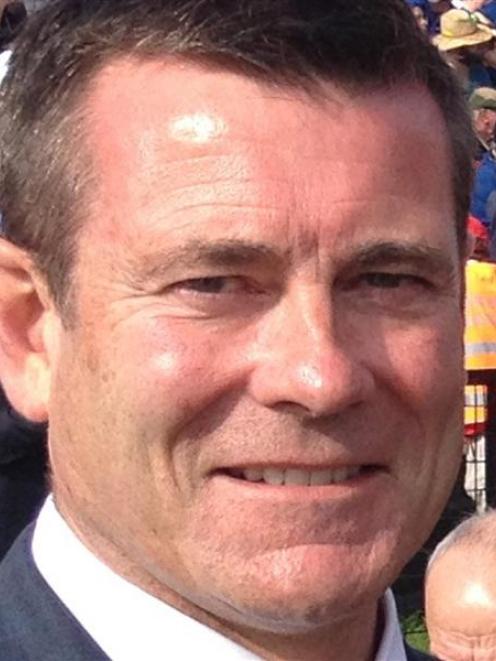 Veterans' Affairs Minister Michael Woodhouse says he cannot recollect whether he blamed the Otago Daily Times for publishing a case of mistaken identity.
The Dunedin-based list MP told the ODT on Anzac Day he was surprised to discover Alexandra labourer F. Woodhouse's name on the Hill 60 Memorial because he was ''almost certain to be my great-uncle''.
Relatives of Trooper Frank Woodhouse took offence at Mr Woodhouse's claimed lineage and their concerns were published in an article in The Dominion Post yesterday.
The newspaper reported Mr Woodhouse as saying his conversation with the ODT on April 25 was off the record, that he accepted Frank Woodhouse was not his great-uncle and that he apologised for making the claim.
Mr Woodhouse told the ODT yesterday he ''didn't have any problems'' with the article which ran in the ODT the day after Anzac Day.
When asked if he had told The Dominion Post that his conversation with the ODT was off the record, he said: ''I'm not sure if I used the words off the record.
''If I described it that way, it wasn't accurate,'' he said.
''What I said was `we had a pretty broad-ranging discussion and I didn't expect it to dominate the article'. But that's your [the ODT's] prerogative.''
He also made the comment to APNZ reporter Sophie Ryan on Anzac Day.
She was certain the conversation was ''absolutely not'' off the record.
''Their press secretary said, 'Here's his number, he will be really keen to talk because ... he does have a relative link to the war','' she said.
Mr Woodhouse said, although he ''prematurely speculated'' that Tpr Woodhouse was his great-uncle, there was ''no doubt in my mind that I was related to this guy''.
He was likely to be a first cousin three times removed, Mr Woodhouse said.
Tpr Woodhouse's great-nephew, Gareth Woodhouse, of Dunedin, said the matter was ''put to bed'' as far as the family was concerned.
''We didn't want to make a huge fuss of it,'' he said.
''He's admitted he's wrong and made an apology.
''That's really all we can ask for.''