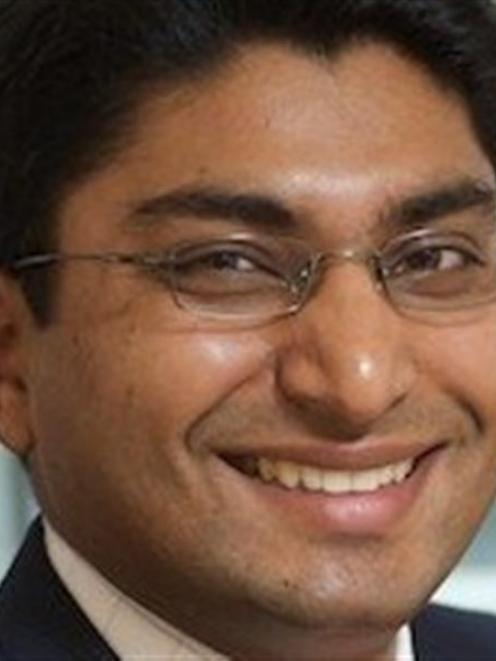 A narrow focus on the Syrian refugees coming into New Zealand as an economic cost is ''so sad'', leading economist Shamubeel Eaqub told the Public Health Association Conference in Dunedin yesterday.
The refugee debate illustrated the problem of short-term economic thinking in New Zealand.
The country was used to ''slavishly'' following key performance indicators, and often forgot the bigger picture.
Syrian refugees would also benefit the country, but that was not factored into the public debate, as it was easier to focus on perceived costs.
Mr Eaqub said public policy was failing in many areas, and the public was not yet engaging in the debate about the solutions.
The public had to be engaged or little would change.
He had faced criticism last year for using the term ''zombie towns'' to describe places whose future prospects were dire.
He told delegates he wanted to shock people into confronting the issue.
He said academics had largely disappeared from public debate, which was now dominated by ''talking heads'' like him.
The idea of ''wellbeing economics'', which involves a broader view of economics and people's lives, was an ''absolute no-brainer'', he said.
Mr Eaqub shared the stage with Prof Paul Dalziel, of Lincoln University.
Each audience member received a copy of Caroline Saunders and Prof Dalziel's book Wellbeing Economics.
Prof Dalziel said New Zealand's gross domestic product had increased over the years but ordinary people had not reaped the benefits.
Economics is a central theme at the conference, and much comment focuses on the perceived failure of trickle-down economics and neoliberalism.
One speaker at an earlier session, Brett Tomkins, a partner at Deloitte, raised eyebrows among delegates by speaking in favour of 24-hour child care.
It would allow women to work jobs such as stacking shelves in the middle of the night, enabling them to break out of the benefit cycle, he said.