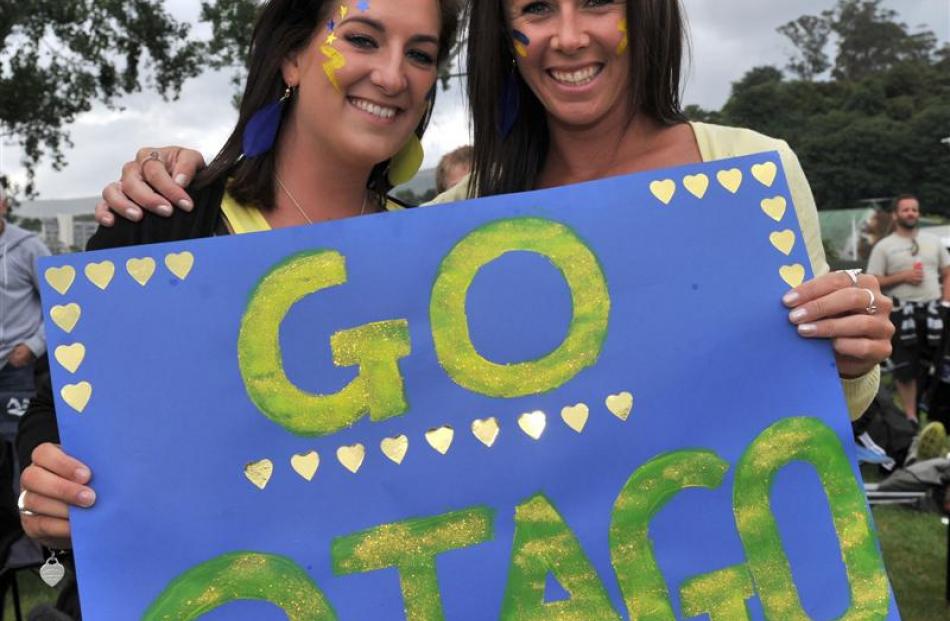 People deal with victory very differently. Otago all-rounder Ian Butler leapt down the pitch and punched the air in delight.
He had just smacked a delivery from Wellington's Jesse Ryder to the long-on boundary to seal a four-wicket win for his side in the HRV Cup twenty/20 final at the University Oval in Dunedin yesterday.
''It was one of my biggest celebrations,'' Butler said.
''You always say after you've had a good game or win a trophy that it is the best day in your life, but it is certainly one of the most satisfying days in my career.''
Butler's exuberant celebration was in stark contrast to Otago coach Vaughn Johnson's reaction.
About 30 minutes after the match finished, and in the bowels of the grandstand, he was close to tears and emotionally exhausted.
''There has just been a lot of pressure leading up to today,'' he said, choking back the emotion.
''I'm just pleased we got over the line.
''I wear my heart on my sleeve a little bit and it has been a lot of hard work.''
Butler's boundary was welcomed warmly by the capacity crowd of 3230 people. They rose to their feet to applaud the home team and acknowledge a magnificent campaign during which the Volts won 10 consecutive games.
It would have been a huge let-down had the team won nine in a row and then stumbled at the final hurdle.
Only five other teams have won 10 or more twenty/20 games in a row.
The championship means the Volts have earned the right to contest the qualifying round of the Champions League in India and will pick up a participation fee of $US500,000.