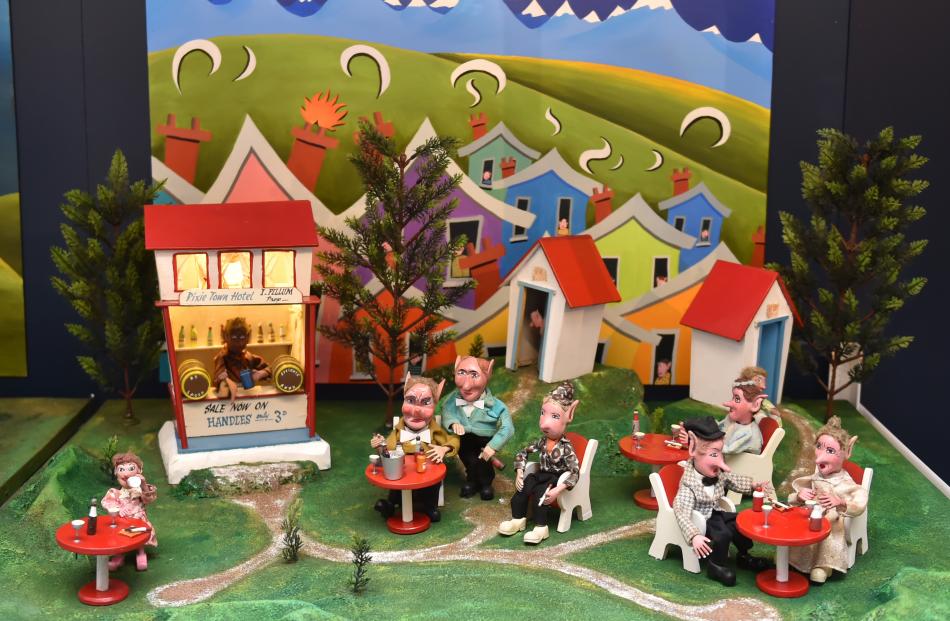 Pixie Town has returned to Toitu Otago Settlers Museum  for the Christmas season.
The  theme based on Tim Burton's fantasy film The Nightmare Before Christmas  of previous years has also made a return — as have the throngs of visitors.
There are two showings each day, from 10am to noon and 1pm to 4pm.
Museum curator Peter Read said he was expecting a turnout similar to previous years.
"It's always really popular," he said.
"We'll be expecting thousands. It could get up to 20,000 by the end of the run."
The pixies have been brought out to play on an almost yearly basis since 2004,  only being absent in 2011.
Nelson man Fred Jones created the first pixies in the 1930s and toured them around the country. Mr Read said more pixies were then produced in a Nelson factory "before they were sold to the Dunedin DIC department store in the 1950s."
Pixie Town remained at the DIC as a Christmas attraction for about 40 years until the store closed in the early 1990s, after which some of the pixies became part of the museum's collection.The pieces were holding up well after such a long time, Mr Read said.
"There are always strings that need tightening ... to keep them in line."
Some of the pixie installations from previous years had been rotated out and "we only show eight at a time, to give them a chance to rest", Mr Read said.
Many of the usual displays from previous years are on display, showing the pixies working hard in the mine, playing at carnivals and on slides, and getting into the Christmas spirit.
The display continues until Christmas Eve.
- Jack Conroy