Police have recommended a Dunedin bar manager who poured alcohol directly into a customer's mouth as the man was lying backwards on the bar can have his manager's certificate renewed, but be suspended from managing for 30 days.
It was only a matter of timing that the incident was being considered as Michael Campbell applied to renew his manager's certificate, Dunedin liquor licensing Sergeant Ian Paulin said.
The application was opposed by police and local licensing inspector Tony Mole after a picture of the layback incident was posted on Facebook.
''Should this have come to light at a different time in the life of Mr Campbell's certificate, police would have made an application to the alcohol and regulatory authority for the suspension of his certificate. Police would have agreed to an on-the-papers hearing seeking a 30-day suspension,'' Sgt Paulin said.
Such a penalty was the norm for a first offender with a single offence, such as Mr Campbell.
The application, the first opposed manager's certificate to be heard by Dunedin's District Licensing Committee (DLC), was heard yesterday..
The committee, comprising Colin Weatherall, Cr Andrew Noone and Wayne Idour, heard that laybacks were not an uncommon practice in Dunedin. DLC secretary Kevin Mechen said he was aware they used to be common in Dunedin bars, but Phil Ellis, Mr Campbell's employer and owner of
Craft bar, where the incident happened, said during some market research he had had done just before the incident at Craft, researchers found they could have got a layback at five Dunedin bars.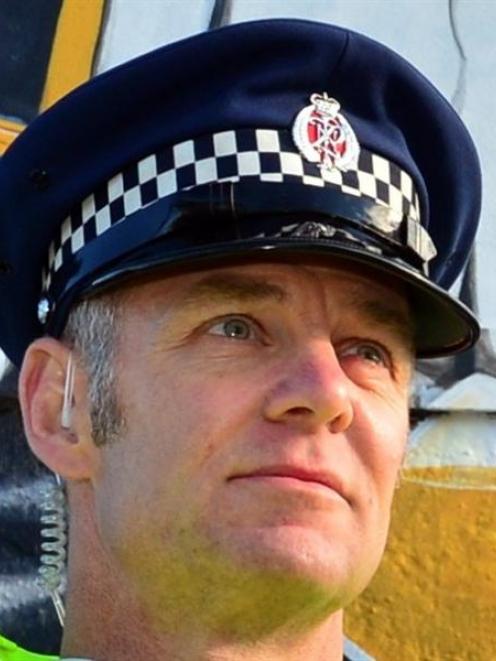 Laybacks were not illegal, but doing them or allowing them to happen in a bar did not meet host responsibility standards required by alcohol legislation, Mr Mechen said.
Sgt Paulin told the committee the technique of a layback - the act of a person lying down and another person pouring spirits directly into their mouth - was historically considered in cases related to liquor legislation to encourage the excessive consumption of alcohol.
Therefore, by participating in the layback Mr Campbell had promoted the inappropriate consumption of alcohol, thereby breaching a legislative requirement for managers to provide and sell alcohol in a manner contributing to the reduction of alcohol-related harm.
Mr Mole said Mr Campbell had ''screwed up'' and been caught at it, but the experience could ultimately make him a better manager. He supported a 30-day suspension.
Mr Campbell, who was just out of a probationary first year of his certificate, said he assessed the man on whom he performed the layback, a groom on a stag night, as not too intoxicated and he had only administered about 30ml of alcohol.
He told the committee he had never given a layback before this incident and would certainly never do it again, or allow any staff to do it.
''I honestly feel that, this aside, I'm a responsible duty manager.''
Sgt Paulin confirmed Mr Campbell was otherwise of good character and had not previously come to police attention.
Mr Ellis said Mr Campbell was suspended from work for two days and from manager's duties since Mr Ellis became aware of the incident.
He agreed to hold off reinstating Mr Campbell on bar manager duties until the committee made its decision, which was expected to be within days.