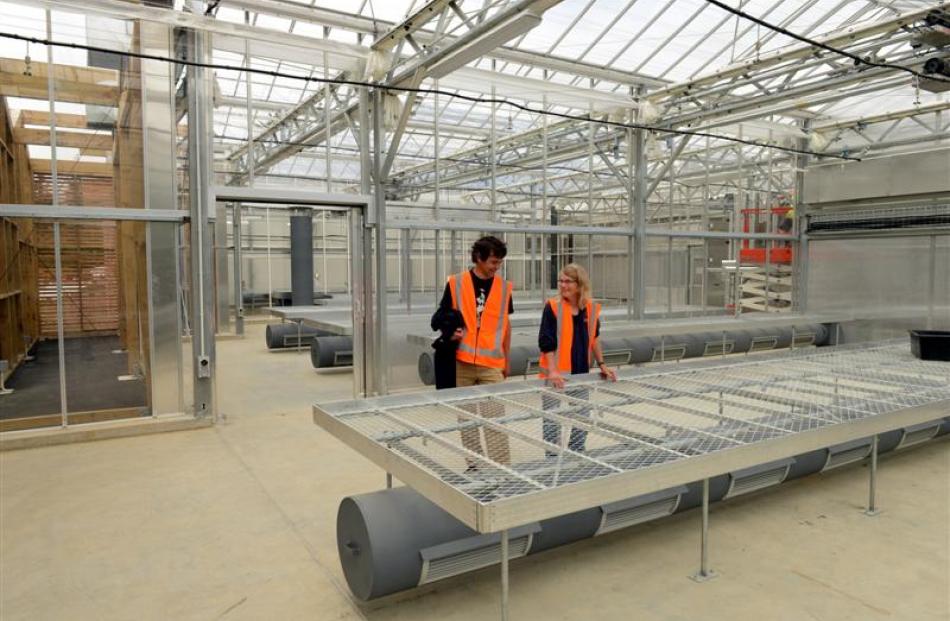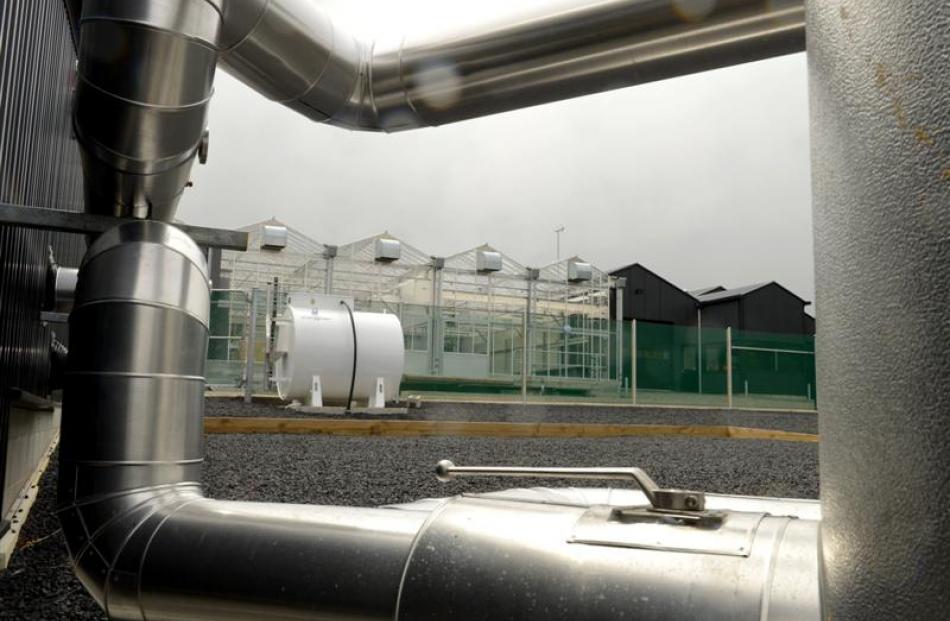 Hidden behind a row of wooden screens in Lovelock Ave in Dunedin's Northeast Valley are some glasshouses that would produce cracker tomatoes. But these are no ordinary glasshouses. Reporter Debbie Porteous and photographer Stephen Jaquiery took a sneak preview of the Dunedin Botanic Garden's new propagation unit.
Testing of a new $6 million redevelopment of the Dunedin Botanic Garden propagation buildings and glasshouses is nearly complete and staff say they are looking forward to moving in.
The new facilities are expected to be ready in about a month and will be massively different from what garden staff work with now, garden propagator Alice Lloyd-Fitt says.
The garden's existing propagation unit consists of several 100-year-old glasshouses with hand-cranked ventilation and paths so narrow a barrow cannot be wheeled along them.
The new unit has seven roomy, high-tech growing spaces, with computer-controlled environments, including self-adjusting shade screens and misting.
The temperature and humidity for each room can be controlled for growing different species, for example, arid, tropical or alpine types of plants.
A soil-storage and potting area sits alongside seed-sorting and storage areas.
Outside, a woodchip-fired boiler powers the unit, and underground tanks recycle water collected from the roof.
Ms Lloyd-Fitt said she was thrilled with the new facilities, for which staff had waited years, and staff could not wait to transfer over to the new buildings.
''I don't want to sound like I'm boasting, but it really might be the best unit any botanic garden has in the country.''