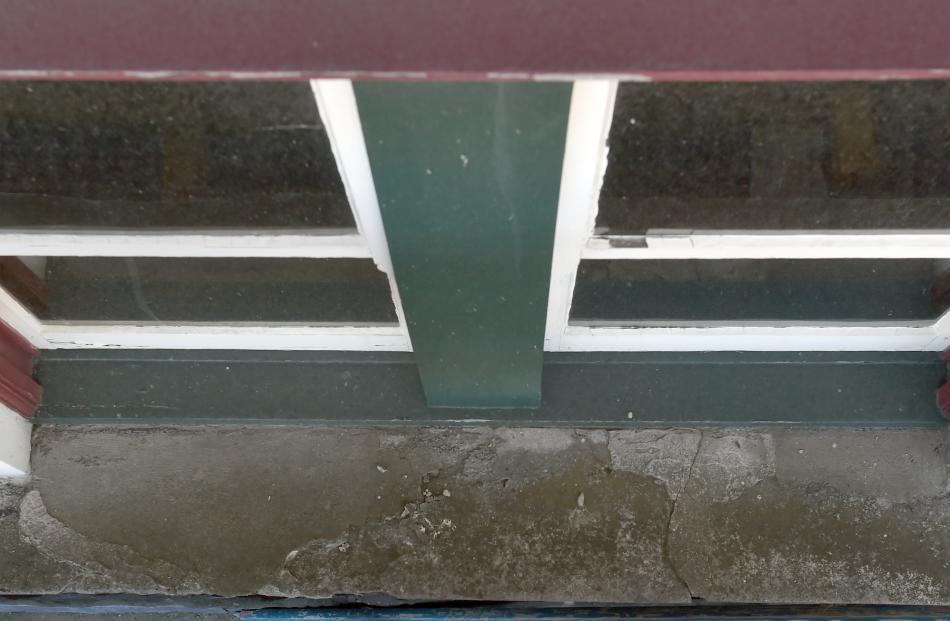 Intricate work to restore the Dunedin Railway Station to its former glory is about to go to the next level.
Naylor Love, which carried out work at the northern end of the station, has secured contracts to finish the $6.4million job.
All three stages of the restoration project involve extensive repairs to the roof of the 115-year-old building, as well as repairs to windows, exterior walls and ornate fixtures.
Naylor Love construction manager Paul Stevenson said patch-up work or temporary fixes had been applied over the years for guttering and some roof tiles had cracked.
However, many tiles could be re-used and they were being supplemented with new tiles that had an aged look.
Tiles were imported from Europe to match the original Marseille pattern.
Stonework was being repointed and sections of the Oamaru stone masonry that had deteriorated would be repaired.
Mr Stevenson said it was a complex project and specialist subcontractors were needed for some aspects, such as leadwork.
The second and third stages of the project are together worth $5.2million.
Heritage consultant Dr Phillip Hartley, of Salmond Reed Architects, was brought in to prepare a detailed survey of the building's condition and repair needs.
Scaffolding has been put up around the middle section of the railway station, before restoration work starts there.
It will be there for about a year and care has been taken to work around the Cobb & Co restaurant which operates at the station.
Dunedin City Council property services group manager David Bainbridge-Zafar said the council was pleased with work achieved so far on the category 1 historic place.
The building, nicknamed the Gingerbread House, is one of Dunedin's best known and photographed.
Enterprise Dunedin manager John Christie said heritage architecture resonated with visitors.
The restoration work would enable the station to be in good shape for many years to come, he said.
The refurbishment is due to be completed in 2023.