Heavy snow is falling in parts of the South as a cold snap bites, closing major roads, trapping motorists and cancelling or delaying flights in and out of Queenstown and Invercargill.
Snow blanketed regions from early today and by late morning was falling in Dunedin.
The New Zealand Transport Agency (NZTA) is warning drivers to be cautious on State Highway 1 from Waitati to Palmerston due to snow.
The MetService's weather cam for Leith Saddle on the Northern Motorway showed snow was settling next to the road.
In Dunedin just after 11.30am, the temperature had dropped to 2.5degC and MetService is predicting snow to lower to sea level in the city this afternoon.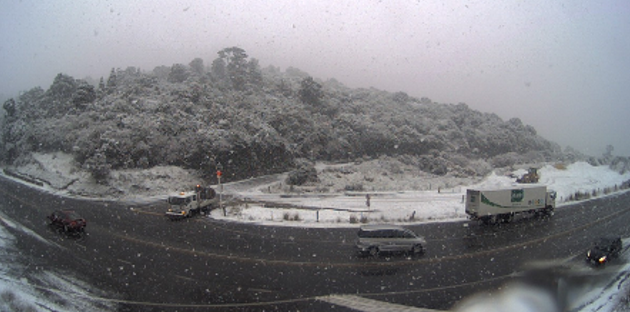 Snow showers are expected to affect the Northern Motorway (Dunedin to Waitati) from today and throughout tomorrow, MetService said. Until noon tomorrow, up to 6cm of snow may occasionally settle near the summit, with 5cm to 10cm possibly settling tomorrow afternoon.
Forecaster Paul Ngamanu said strong northwesterly winds in Dunedin were expected to switch to the southwest, bringing more snow. Bad weather would persist in the city tomorrow, but would gradually ease later in the day.
The snowy, windy conditions would "most definitely" pose hazards for travel, including for people in high-sided vehicles, and any upland livestock in exposed situations could also be at risk from "these wintry conditions", Mr Ngamanu said.
MOTORISTS TRAPPED NEAR TE ANAU
Several vehicles got stuck in snow on SH94 near Te Anau this morning.
A spokeswoman for NZTA said just after 12pm trapped cars in the Gorge Hill area (Mossburn to The Key) had been freed or pulled out of side of road, which was re-opened.
"But snow is continuing, so ploughs will be on the case until it clears," she said.
In a post from a concerned local to social media earlier this morning, Highways South responded that stuck vehicles were its priority.
"The road has been closed so the eight units can plough the road enough to get them out."
MAJOR ROADS AFFECTED
Heavy snow is affecting highways and alpine passes throughout the South Island, disrupting traffic. Road users were urged to take care and drive to the conditions. 
The Crown Range Rd linking Wanaka and Queenstown was open earlier this morning after snow overnight, but has closed. Snow showers were expected to continue to affect the road at times and through tomorrow night.  Between midday today and 6pm tomorrow, a total of 5cm to 10cm of snow may settle on the road. 
The NZTA advised to delay travel on SH6 between Kingston and Queenstown today as it is snowing heavily, especially  in the Jollies Hill area.
The Milford Road (SH94) is closed from Park Boundary to West Gate (Chasm) due to strong wind and heavy driving snow. Clearing the highway is under way. However, beyond Hollyford Rd will remain closed until avalanche explosive control work is completed. The road is likely to reopen fully on Wednesday. Ice is likely overnight in Te Anau, the NZTA said.
In Southland, there was about 15cm of snow on the Chaslands Highway and work to grade the road was being carried out, the Southland District Council advised.
The Lewis Pass (SH7) is closed and motorists should use SH1 for travel through to Tasman/Marlborough. Snow showers were  expected to affect the road until tomorrow morning. 
Meanwhile, snow was settling and getting heavier on SH96 Ohau to Nightcaps. Snow showers were also affecting the Lindis Pass (SH8), with up to 5cm expected between midday today and noon tomorrow.
Chains are essential for Arthur's Pass (SH73), due to snow and the road is closed to towing vehicles.  Snow showers were  continuing, with up to 12cm expected to settle on the road between noon today and 3am tomorrow. A strong wind warning also remained in place for this route. 
Snow showers were expected to clear this afternoon for the Haast Pass (SH6) with up to 3cm expected at the summit.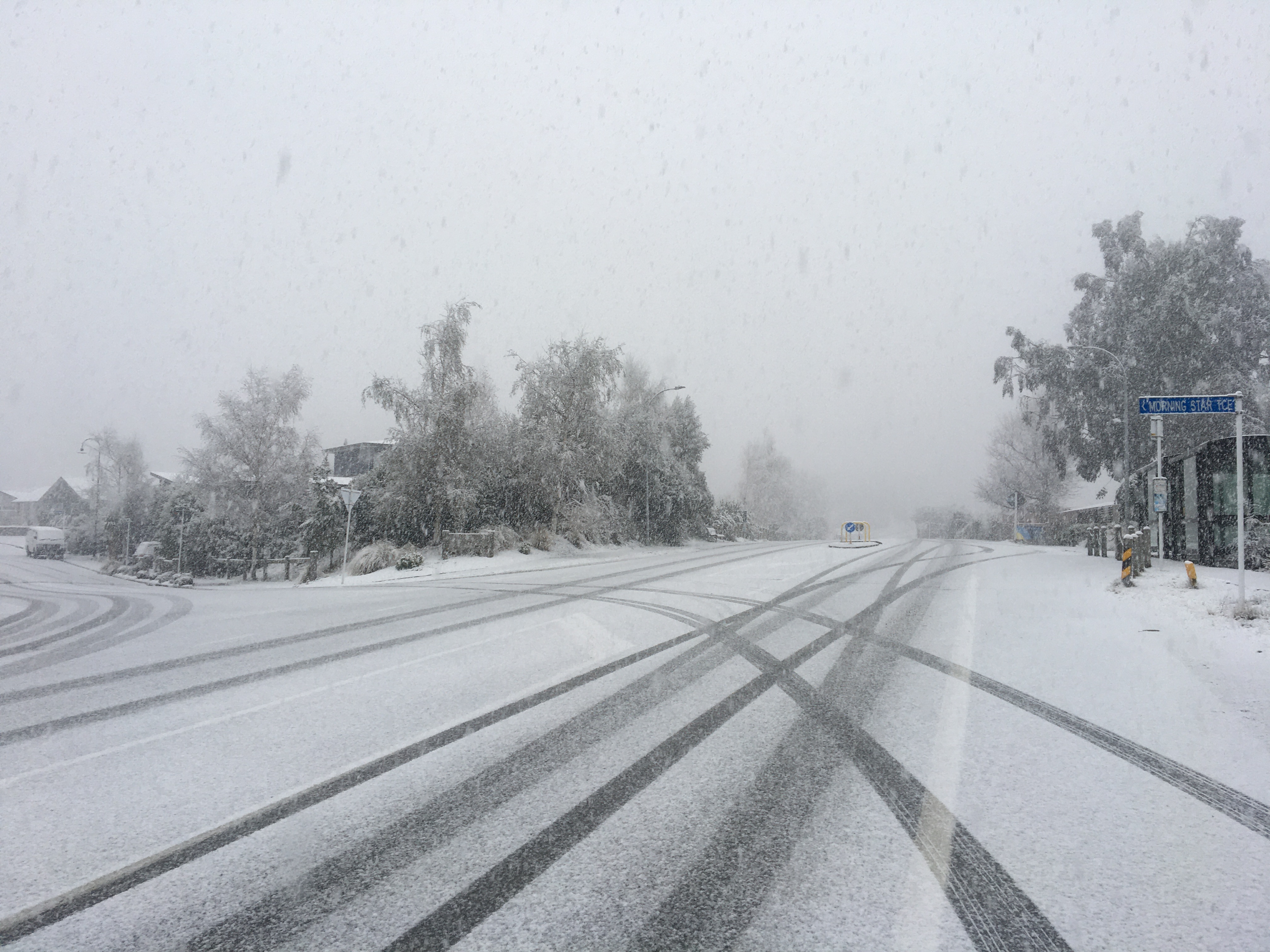 QUEENSTOWN AND WANAKA
In Queenstown, snow is falling heavily and there's fog.  Flights in and out of the resort were delayed or cancelled but resumed by 4.30pm today.
The Queenstown Lakes District Council said the Crown Range Rd linking the resort town and Wanaka was open earlier this morning but by 9.45am had closed due to heavy snow.
"We're recommending that you only travel for emergency purposes during this time. If you're on the road, please take it extremely slow and be considerate of other drivers."
Other road closures were Luke St and Ballarat St in Queenstown.
State Highway 6 between Wānaka and Makarora has had a bit of snow also, with chains to be carried just in case, the council said.
"If you're heading further afield to Haast from Makarora, you'll have to fit chains to your vehicle due to heavy snow on the road.
We've had snow falling in the Wakatipu Basin overnight, but it hasn't settled as of yet due to warm ground temperatures.
"Once again, we're still expecting more snow to fall today."
In Wanaka, thick, heavy snow is falling in the town, settling on roofs and cars.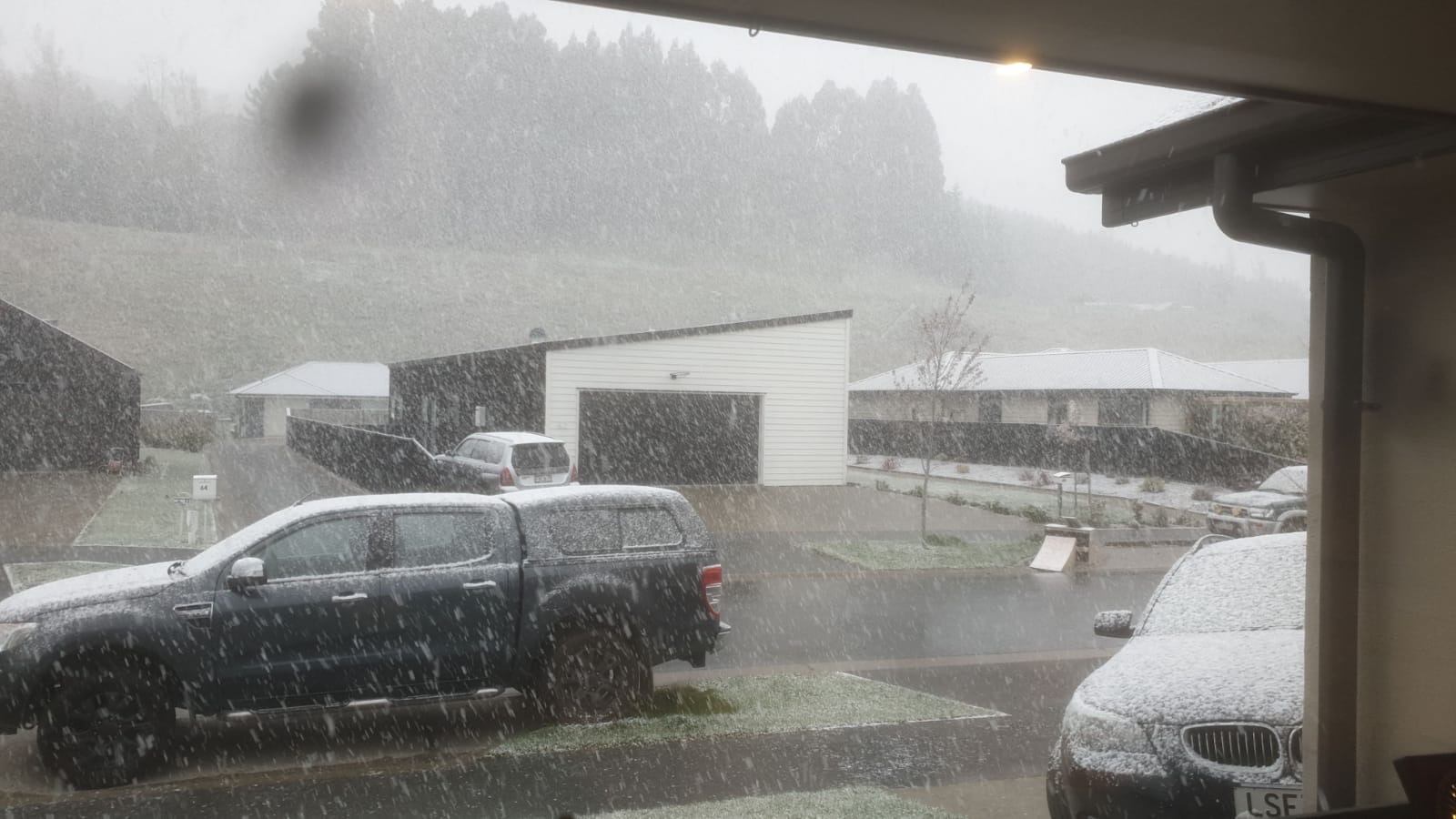 Police reported one motorist had got into difficulties at 8.50am yesterday. A car had slid off the road and chains had been provided.
After one commenter complained on QLDC's council's Facebook page of "chaos" and "mayhem everywhere" on that road early yesterday, a council spokesman apologised online and said snow had arrived in the morning, earlier than forecast.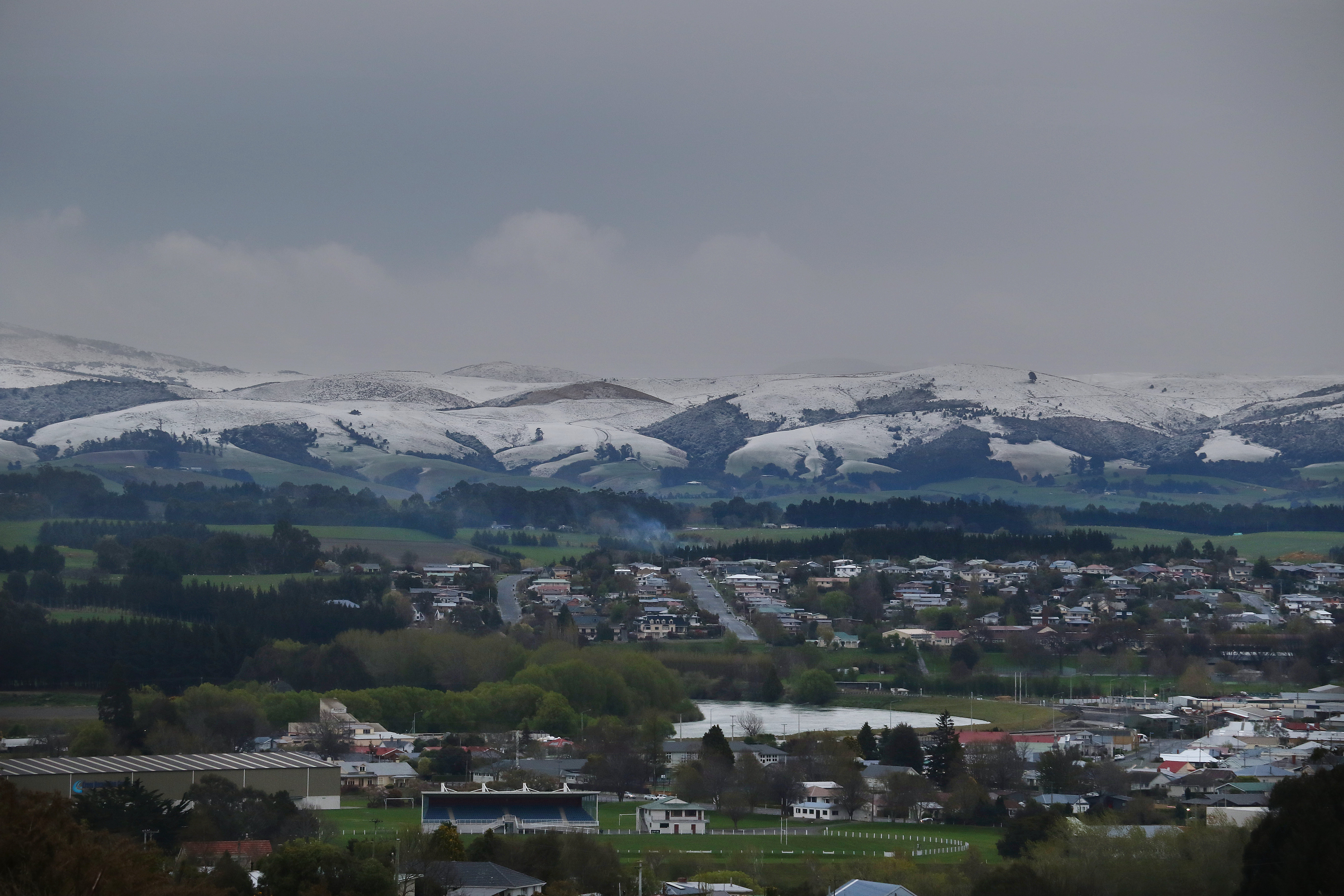 SOUTH OTAGO AND WEST OTAGO
In South Otago, residents woke this morning to views of snow-capped Kaihiku Ranges, south of Balclutha. The covering of snow went all the way along the length of the ranges from the south near Clinton to Nugget Point on the coast. 
The Clutha District Council advised that four-wheel-drive vehicles only were recommended for Owaka Valley Rd and Slopedown Rd as there are "a few dicey sections especially on the hills".
Snow is now settling in West Otago on the roads everywhere from Tapanui township to the hills.
Tapanui has a light layer of snow but the hill roads in the Moa Flat, Wilden, Switzers area it is a lot thicker.
​"We recommend people stay home where at all possible but if you need to travel, extra care needs to be taken on the roads as it looks like the snow is setting in so we are expecting it to worsen before the end of the day," the district council said.
"Four-wheel-drive only is advised for the high country areas.​"
CENTRAL OTAGO
Having escaped the brunt of the polar blast overnight, Alexandra and Central Otago woke to a dusting of snow on the ranges.
However, this morning the situation deteriorated with sleety showers from about 10am that progressed to snow about an hour later.
Snow continued to fall across the region and is reportedly beginning to settle.
The Central Otago District Council advised caution due to snow flurries in Moa Flat Rd in Roxburgh, and in the Maniototo and Manuherikia areas.
- Reporting by staff reporters and ODT Online